Irish citizens can enter Papua New Guinea by using an eVisa and not a paper visa. This is good news because it means that the Irish nationals can now apply for an online visa to enter Papua New Guinea, orPNG for short, and therefore avoid a visit to the embassy. Better yet, they can apply for this document within a few minutes by using iVisa.com.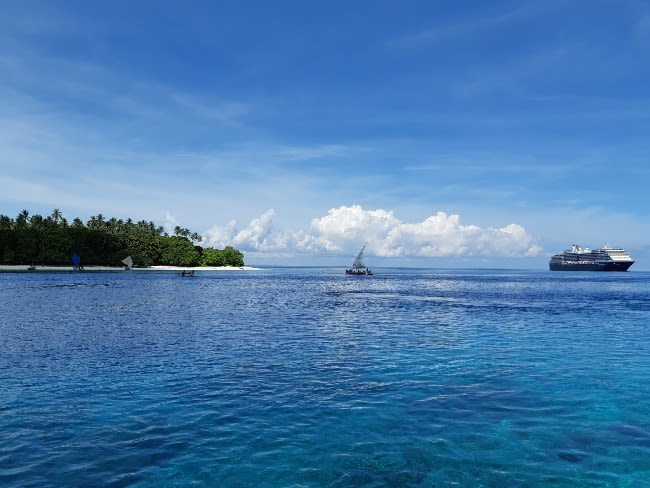 The Papua New Guinea e-Visa for Citizens of Ireland is the best alternative to travel to this exotic nation without much work or time.
Besides, applying for this eVisa is not difficult. What we still suggest though is reading the guide below to know the exact steps, including what documents are required to apply and what fees you have to pay.
Continue reading the list of FAQs below to see how to apply for the Papua New Guinea e-Visa for Citizens of Ireland.
Frequently Asked Questions
What is a Papua New Guinea e-Visa for Citizens of Ireland and what items are required to apply for it?
The Papua New Guinea eVisa is an electronic visa (as the name implies), and it allows you to enter and travel within PNG for a short stay. To apply for it, you need to have the following documents on hand:
Your current and valid passport with 6-month validity.
A valid Coronavirus certificate.
Your valid email address.
A valid debit or credit card to complete payments.
Get other info related to the Papua New Guinea e-Visa for Citizens of Ireland in the next questions.
What are the processing times and costs for the Papua New Guinea eVisa?
The PNG eVisa's cost is calculated on how quickly you want to get this document. On our website, you can apply for your eVisa easily and decide how fast you want to have it available in your email inbox.
The faster you want to receive it, the more you have to pay. The options are:
Standard Processing:

5 Business Days

-

USD $99.49

.
Rush Processing:

3 Business Days

-

USD $154.99

.
Super Rush Processing:

1 Business Day

-

USD $201.99

.
To see how to apply for the Papua New Guinea e-Visa for Citizens of Ireland, check the following question.
How to get the Papua New Guinea e-Visa for Citizens of Ireland online
You can request your eVisa within a few minutes by doing the following:
First, fill in the online application form with your personal information and select a processing speed.
Second, review your information to avoid mistakes and click on 'review and checkout' once you are sure about the info to pay for the fees. Remember you will pay only the amount reflected on the website according to the processing speed you selected.
Third, upload and attach the scanned copies of the required items to finish. Once you click on 'submit', you receive the corresponding eVisa by email inbox.
Is iVisa.com safe?
100%! We have a well-secured, affordable, and useful platform that won't jeopardize your privacy. However, if you still have doubts about it, you can always go to our comment section.
Where can I read more about the Papua New Guinea e-Visa for Citizens of Ireland?
If you have more doubts about this eVisa (or any other travel document you wish to have) reach out to our customer support agents, they are available at all times.
iVisa.com Recommends
Papua New Guinea (PNG) is a small Pacific nation with tribal communities, pristine beaches, dive sites, rain forests, and the famous Mount Wilhelm.
Sports such as hiking, surfing, and trekking are very popular here. An excellent place for hiking is the Kokoda Trail. It is a 96-kilometer long single-row road that crosses the Owen Stanley Range. This place is famous for crossing one of the most inhospitable territories on the planet. Besides, it was the site of the WWII battle of the same name. This trail starts at Owers Corners, 50 kilometers east of Port Moresby, and ends at Kokoda, in the Oro province.
In addition to Kokoda Trail, Mount Wilhelm is another place you should visit in PNG. Its name translates as Mount Guillermo and in the local Kuman language, it is known as Enduwa Kombuglu. It is the highest mountain in Oceania (4509 meters), and it is also part of the Bismarck Mountain Range. Mount Wilhelm's top is the point where three provinces, Simbu, Western Highlands, and Madang meet. This place got its name while Germany ruled over the territory (in 1888).