If you are a citizen of Kiribati and are thinking about traveling to Papua New Guinea you will need the Papua New Guinea e-Visa for Citizens of Kiribati: This visa enables citizens from Kiribati to visit Papua New Guinea without having to apply for a formal visa by submitting their documents online before departure or upon arrival at any port of entry in Papua New Guinea.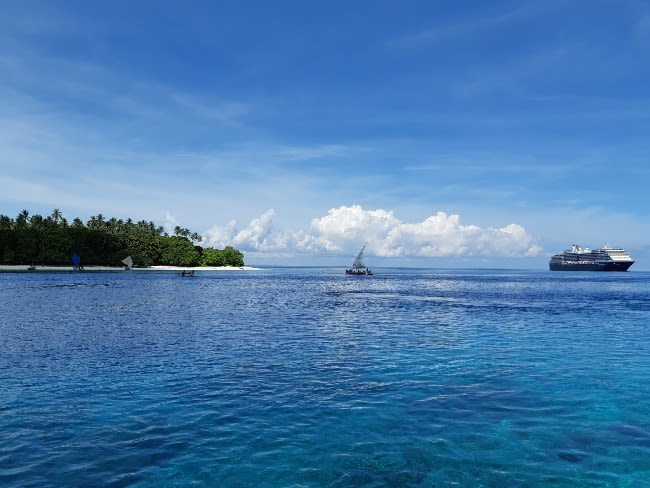 iVisa.com can help you apply for the e-Visa without any hassle, read all the information below to find out how.
Frequently Asked Questions (FAQs)
If you're not from Kiribati, consult our Visa Checker Tool to see what kind of visa requirements apply to your nation of citizenship.
What do I need to apply for a Papua New Guinea e-Visa?
With iVisa.com it's easy! For the Papua New Guinea e-Visa for Citizens of Kiribati you need a passport with at least 6 months of remaining validity and proof of local residency (such as a hotel reservation or the physical address of a friend or family member who will look after your housing needs while you're in the country) are required.
Make sure you have two passport stamp pages reserved for when you enter and depart Papua New Guinea. Always keep a paper copy of your visa with you while traveling to show authorities if required.
ThePapua New Guinea e-Visa for Citizens of Kiribati is only intended for tourism. It may not be used to study abroad or conduct business.
How long does it take to process a Papua New Guinea e-Visa?
The e-Visa service for Papua New Guinea is processed depending on the e-Visa type applied for:
Standard Processing:

5 Business Days

.
Rush Processing:

3 Business Days

.
Super Rush Processing:

1 Business Day

.
How much does a Papua New Guinea e-Visa cost?
The cost of your Papua New Guinea visa is determined by the pace at which you request it.
Standard Processing of your visa will cost

USD $108.99

.
Rush Processing of your visa will cost

USD $150.99

.
Super Rush Processing of your visa will cost

USD $197.99

.
With the e-Visa, can I visit Papua New Guinea as many times as I wish?
For Schengen, Single, double, and multiple entries are the three options. A single entry gives you one chance to enter the country. Double entry allows you to visit twice the country. With Multiple, you have as many entries into the country as there are days remaining on your visa.
The Papua New Guinea e-Visa for Citizens of Kiribati can only obtain a Single Entry visa. Make sure you plan ahead.
When does the e-Visa for Papua New Guinea expire?
The Papua New Guinea e-Visa for Citizens of Kiribati will be valid for 180 days after issued.
Can I trust iVisa.com?
Yes, you can trust us, and If you want to feel more sure about it, you can check out the customer reviews. For us, it is important that you feel safe with our services, explore our website and start a new experience for the trip that you want.
I have other questions; how can I contact you?
If you need more information, feel free to contact us, we want to start this experience with you. We are here to answer your messages 24/7. We hope you choose this incredible place for your holidays and let us help you in the process with iVisa.com.
iVisa.com Recommends
AtiVisa.com, we want to give you some recommendations for your visit to Papua New Guinea, for having an amazing experience, so continue reading until the end of this article. Papua New Guinea is an island nation in the southwestern Pacific Ocean. It lies to the east of Indonesia and shares land borders with it, as well as a maritime border with Australia. The country has been called "the cultural melting pot of the South Pacific" because there are more than 250 ethnic groups within its borders, speaking over 800 living languages. Papua New Guineans have rich traditional cultures that are still practiced today.
When you are visiting Papua New Guinea, there are a few things that you should keep in mind. One of the most important things to remember is that Port Moresby is the capital city. It's also one of the busiest cities to visit in Papua New Guinea, so make sure you buy your tickets well in advance. The next thing you'll want to know is that your passport needs to be valid for at least six months and that if you're traveling with children, their passports need to be valid for at least five years.
Another important thing to remember when visiting Papua New Guinea is not to wear any clothing that has words or symbols on it which could be construed as offensive or disrespectful. You should also avoid wearing anything too revealing.