If you were born in Latvia, you can apply now to get a visa for Papua New Guinea by taking advantage of the newly instated e-Visa program. Rather than going to the consulate, obtain your e-Visa online that will work the same as a paper visa, save your time and energy getting the visa from your home.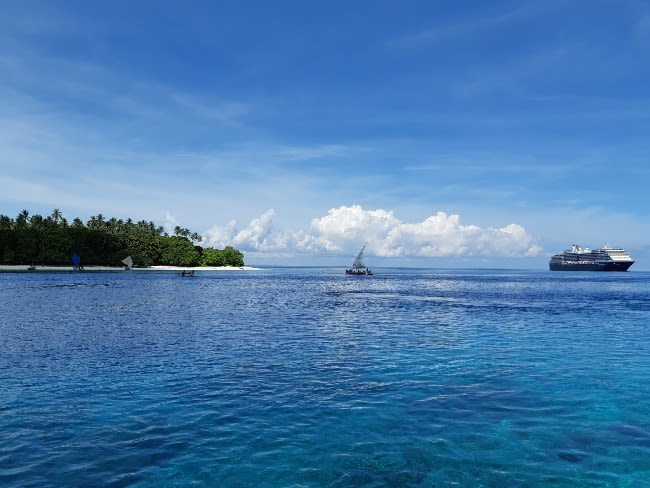 The PNG visa is good for 180 days after issued depending on your citizenship. Get your passport and housing details ready to obtain your Papua New Guinea visa online.
Frequently Asked Questions
If your citizenship is not from Latvia, look for our Visa Checker Tool to review the requirements depending on the country you were born in.
WHAT IS NECESSARY TO GET A PAPUA NEW GUINEA E-VISA?
Your passport must be valid for a minimum of 6 months remaining and you must provide the physical address of where you are staying, it can be a hotel, friend, or family member who will be accommodating you during your trip. Two stamp pages are available for entering and exiting Papua New Guinea. Also, is necessary to bring a paper copy of your visa to present to the authorities.
The Papua New Guinea e-Visa program is only applicable for tourism, no studying or business purposes are permitted.
HOW LONG DOES IT TAKE TO GET THE PAPUA NEW GUINEA E-VISA?
We are aware that you might need your visa soon enough, therefore, we have three options for processing the Papua New Guinea e-Visa.
Standard Processing:

5 Business Days

.
Rush Processing:

3 Business Days

.
Super Rush Processing:

1 Business Day

.
WHAT IS THE PRICE FOR A PAPUA NEW GUINEA E-VISA?
The cost of your Papua New Guinea e-Visa can vary depending on the process you choose.
Standard Processing of your visa will cost

USD $99.49

.
Rush Processing of your visa will cost

USD $154.99

.
Super Rush Processing of your visa will cost

USD $201.99

.
HOW MANY ENTRIES TO THE COUNTRY DO I HAVE PERMITTED WITH THE PAPUA NEW GUINEA E-VISA?
Entries are classified as single, double, or multiple. Single refers to one time in the country. Double cover two times and, multiple is eligible for as long as your visa is valid.
Visitors from Latvia are only permitted for a single entry. Set up your trip according to this information.
FOR HOW LONG CAN I USE THE PAPUA NEW GUINEA E-VISA?
E-Visa is valid for 180 days after issued after approval.
HOW MANY DAYS CAN I VISIT PAPUA NEW GUINEA WITH MY E-VISA?
You are accredited to stay 60 days Per Entry with a tourist e-Visa.
Papua New Guinea Visa Online for Latvia citizens
Obtain your Papua New Guinea e-Visa online and save time and effort. Apply online and get the advantages of the program that so many travelers have enjoyed. The process is safe, accessible, and easy.
Use your smartphone or laptop to get this process ongoing and set your trip to Papua New Guinea.
iVisa.com Recommends
Visit the Sirinumu Dam lake in Papua New Guinea, located in the south of Sogeri, created by the damming of the Upper Laloki River in 1963, it is one of the main water supplies of Port Moresby. Enjoy a day of boating, fishing, water sports, bird watching, and hiking in only one place along with stunning landscapes and peace. Also, find nearby the Rouna Falls and let the views mesmerize you, countless viewpoints available for you to admire nature and delight with wildlife that resides here.
Come by and combine your trip along with a visit to the Varirata National Park, just 30 minutes away from Port Moresby. The Park has located approximately 23 KM and involves an area of 1,063 ha at an elevation of 630 to 833 meters, giving the most flawless aerial view; transportation and supplies depend on you since staff can sometimes be hard to find.
Vegetation varies from woodland and grassland to rain forest, it has six different paths to explore with a length between 45 minutes and 3 hours. Birdwatchers might be impressed with the appearances of kingfishers, bower birds, and maybe even a rare bird of paradise. Camping is not recommended unless you come with a large group.