Starting in 2019, Papua New Guinea began an e-Visa program for tourists from numerous countries, including Lesotho. Therefore, if you have a Lesotense passport, then you can now apply for the Papua New Guinea e-Visa for Citizens of Lesotho within a few minutes. You don't even have to visit an embassy, you can do the entire process at home with an electronic device and WiFi Connection.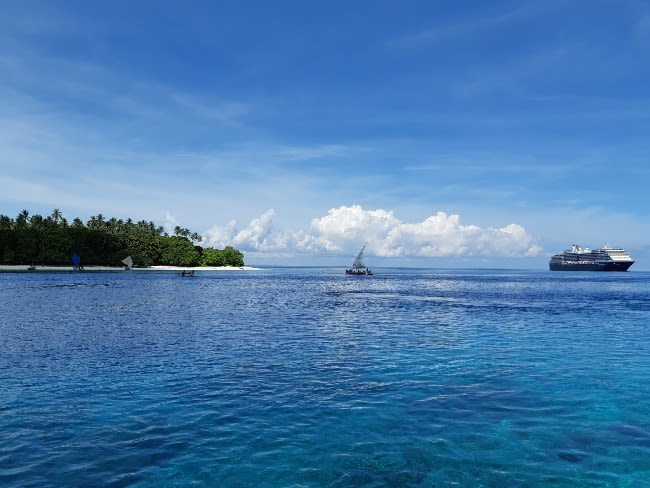 The Papua New Guinea eVisa is good for 180 days after issued, depending on your country of origin. Make sure you have your passport and accommodation details ready to apply for your Papua New Guinea visa online. To help you with the information about the visa application process, we prepared this article for you.
Learn more about the Papua New Guinea e-Visa for Citizens of Lesotho by reading these FAQs.
Frequently Asked Questions
What is a Papua New Guinea eVisa?
It is an electronically issued travel document that permits you to visit Papua New Guinea for short-term stays.
What do I need to apply for the Papua New Guinea e-Visa for Citizens of Lesotho?
With your passport, you already have a big part of the process ready. Your passport should have at least a 6-month validity. Accommodation information could also be necessary when applying or when arriving at the airport (officers might ask you about your hotel reservations).
Please remember that the Papua New Guinea e-Visa is valid for tourism only.
Here we show you the list of the things you need:
Your valid passport.
Coronavirus medical clearance certificate.
An email address.
Your current debit or credit card to complete payments.
Get other details about the Papua New Guinea e-Visa for Citizens of Lesotho below.
What are the processing speeds and prices for the Papua New Guinea eVisa?
The total price of your visa to Papua New Guinea depends on your chosen processing speed. For that, we have created three options:
Standard Processing:

5 Business Days

-

USD $108.99

.
Rush Processing:

3 Business Days

-

USD $150.99

.
Super Rush Processing:

1 Business Day

-

USD $197.99

.
Read below for other helpful tips about the Papua New Guinea e-Visa for Citizens of Lesotho.
How can I apply for a Papua New Guinea e-Visa for Citizens of Lesotho?
You can apply for this document by completing this easy process. It is onlythree steps, so it shouldn't be time-consuming:
First: Complete the online questionnaire with your personal information and also choose the processing option you prefer for your trip.
Second: Review the information written in step one before proceeding with the payment (it's important to avoid mistakes). Pay for your fees with your debit/credit card.
Third: Upload and join the items required. After that, click on the 'submit' button to finish.
Now you can wait for your eVisa in your email inbox, and that would be everything!
Is iVisa.com safe?
Don't worry about getting your visa in person. Apply online for your Papua New Guinea visa and take advantage of the e-Visa program that hundreds of travelers have already used.
iVisa.com's exclusive application process is well-protected, affordable, and convenient. Therefore, you are safe when using our online platform to get your eVisa by email.
Read our comment section to see what our clients think about us!
Where can I read more about the Papua New Guinea e-Visa for Citizens of Lesotho?
Reach out to our customer support agents if you have questions related to this document. They can help you out 24/7.
iVisa.com Recommends
Papua New Guinea is a country located in the southwestern Pacific. It encompasses the eastern half of New Guinea and its oceanic islands. This nation is full of cultural and biological diversity, and it's also known for its beaches and coral reefs. In this country, you can find many active volcanoes, granite Mt. Wilhelm, dense rainforest, and numerous hiking routes like the Kokoda Trail. It is also a land of traditional tribal villages, many with their own languages (meaning that English is not so commonly spoken).
The culture of Papua New Guinea is extremely diverse, especially because it has over 800 languages. This diversity is notorious through a lot of cultural expressions like dancing, singing, carving, architecture, and many more.
One thing that you will surely love in this country is its festivals. Some of the most popular are the Coffee Festival in Goroka (in May), National Mask Festival in Rabaul-July, Mt Hagen Show (celebrated in August), and the Goroka Show (celebrated in September), to mention some.
Surfing is an excellent activity to practice here. Some of the best beaches to try surfing are Hula Beach, Milne Bay, and East New Britain.