Visitors from Liechtenstein can get their e-Visa to Papua New Guinea in 2019. Apply for the digital visa good for 180 days after issued depending on the country you were born in. Get your passport ready and housing/hotel information to start the process.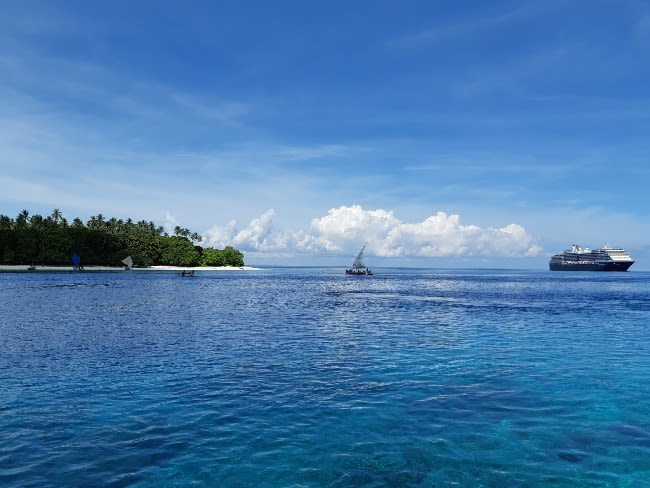 Frequently Asked Questions
If your citizenship is not from Liechtenstein, use the Visa Checker Tool to get more information on the requirements based on your country.
WHAT ARE THE REQUIREMENTS TO GET A PAPUA NEW GUINEA E-VISA?
Get your passport ready, it should be valid for at least 180 days after issued along with the physical address of where you will be staying, it can be a hotel or a friend/ family member.
It is needed to have two free stamp pages on your passport for when you visit and leave Papua New Guinea. Don't forget to take with you, a paper copy of your visa during your trip so it can be presented to the authorities.
The Papua New Guinea e-Visa is only good for tourism only. It cannot be used for studying or business purposes.
WHAT IS THE TIMEFRAME TO GET THE PAPUA NEW GUINEA E-VISA?
We are aware that you need to speed up the process to get the visa to get your trip ready. Thinking about your benefits, there are three options to process the Papua New Guinea e-Visa:
Standard Processing:

5 Business Days

.
Rush Processing:

3 Business Days

.
Super Rush Processing:

1 Business Day

.
HOW MUCH DO I HAVE TO PAY TO GET A PAPUA NEW GUINEA E-VISA?
The price depends on the processing speed that you select depending on your needs.
Standard Processing of your visa will cost

USD $108.99

.
Rush Processing of your visa will cost

USD $150.99

.
Super Rush Processing of your visa will cost

USD $197.99

.
HOW MANY ENTRIES TO THE COUNTRY COVER THE PAPUA NEW GUINEA E-VISA?
Classified as single, double, or multiple, the entries are measured the following way: Single entry covers one time. Double applies to enter the country twice. Multiple entries offer unlimited for as long as your visa is still valid.
Visitors from Liechtenstein are eligible for a single entry only. Set up your plans correspondingly.
FOR HOW LONG THE PAPUA NEW GUINEA E-VISA IS IT VALID?
With a validity of 180 days after issued, you can start using your visa after you receive it.
CAN I STAY IN PAPUA NEW GUINEA FOR AS LONG AS I WANT WITH MY E-VISA?
You can stay in the country for 60 days Per Entry per trip with a tourist e-Visa.
Papua New Guinea Visa Online for Liechtenstein citizens
Get your Papua New Guinea visa online and enjoy the benefits of the e-Visa that thousands of travelers have used easily. The process is completely secure and accessible from the commodity of your home.
Use your laptop or smartphone to get the process going from anywhere in the world. Visit Papua New Guinea and enjoy a wonderful time.
iVisa.com Recommends
Popularly known as Era Kone (Turtle Beach in Motuan), enjoy your vacations accompanied by unique bird and marine life, surrounded by amazing hotels and a variety of restaurants. If you are looking for a venue for an upcoming event, do not hesitate to book a reservation at this beach, music concerts, birthday parties, weddings, sports competitions, training, photoshoots, social gatherings, Business Expositions, etc. Participate in boat sailing with your friends and family, gather teams, and have one of the most fun activities for a sunny day.
The beach is an alcohol-free zone so keep this in mind for your plans. You will encounter kids showing off their acrobatic skills and, having fun exploring outdoors, it is a great beach to spend your recess. One of the most challenging activities to do at Era, is the Kokoda Trail, take the chance to explore the rugged mountainous land and, get into the dark part of the history of the area.
The track length is 96 KM that hosts 3,827 trekkers per year, you can encounter tropical rainforest weather. Is a global spot for biodiversity and with more than 800 languages spoken. This trip is a challenging adventure both physically and emotionally, so be prepared.