If your origin country is Macau, you can easily apply to get a Papua New Guinea e-Visa for Citizens of Macau by accessing our most recent e-Visa program. Alternatively, then going to the closest consulate for your visa Papua New Guinea (PNG), you can obtain it directly online and paper-free, which is equivalent to a physical visa reducing time in lines and efforts.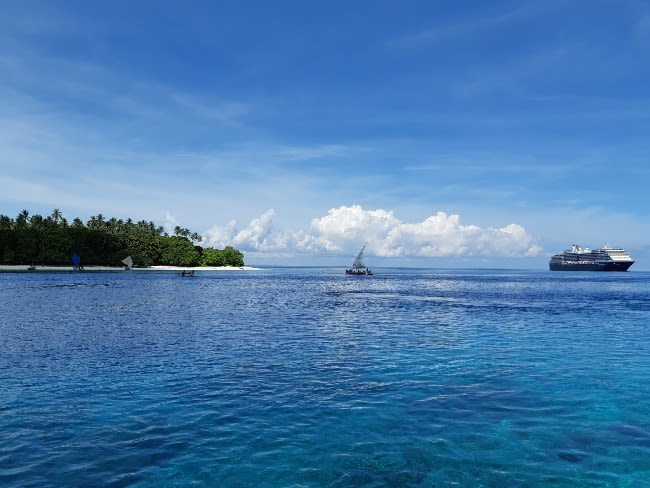 This e-Visa expires after 180 days after issued, considering your citizenship. You must have your passport and hotel reservations available to get the Papua New Guinea visa online iVisa.com.
Frequently Asked Questions
If your country of residence it's not Macau, please check our Visa Checker Tool to access the information for the requirements depending on your citizenship.
WHAT REQUIREMENTS SHOULD I HAVE READY TO GET A PAPUA NEW GUINEA E-VISA?
It is mandatory to have a passport valid for 180 days after issued left along with the hotel name (if applicable) or a physical address of a friend or family member you will be staying with.
At least two passport stamp pages are free for your check-in and check out of Papua New Guinea. It is indispensable to bring a copy of your visa to give to the authorities in case they request it.
The program Papua New Guinea e-Visa for Citizens of Macau is flexible only for tourism, business, or education is not permitted.
HOW MANY DAYS DO I HAVE TO WAIT TO GET THE PAPUA NEW GUINEA E-VISA?
Thinking about your needs and security, you can choose between processing times listed below:
Standard Processing:

5 Business Days

.
Rush Processing:

3 Business Days

.
Super Rush Processing:

1 Business Day

.
WHAT IS THE COST OF A PAPUA NEW GUINEA?
The price depends on the processing speed that you accept.
Standard Processing of your visa will cost

USD $108.99

.
Rush Processing of your visa will cost

USD $150.99

.
Super Rush Processing of your visa will cost

USD $197.99

.
IS THE PAPUA NEW GUINEA VISA VALID FOR UNLIMITED ENTRIES TO THE COUNTRY?
Entrance is divided into three categories: single, double, or multiple. Single applies for only one entry, double for entering the country two times and multiple gives you unlimited visits as long as your visa is still active
Macau citizens can visit the country only one time, a single option is currently available.
FOR HOW LONG CAN I USE THE PAPUA NEW GUINEA E-VISA?
The visa will cease to be valid 180 days after issued.
HOW MANY DAYS CAN I STAY IN PAPUA NEW GUINEA?
Papua New Guinea e-Visa allows you to stay for 60 days Per Entry.
Papua New Guinea Visa Online for Micronesia citizens
Acquire your visa online instead of waiting in long lines. Enjoy the benefits of the e-Visa program that is very popular among tourists. E-Visa is secure, easy, and affordable.
Apply from your laptop or smartphone from anywhere you are. Don't miss the opportunity of traveling to Papua New Guinea.
iVisa.com Recommends
Papua New Guinea National Museum and Art Gallery (NMAG), is the most accurate introduction to this beautiful country. Preserving, protecting, and conserving Papua New Guinea's culture, take the time to enjoy the display of the most iconic elements from the country. Running into diverse thematics; seafaring equipment, body adornments, ceremonial Kundu, musical instruments, and garamut drums.
Fully enriched by the indigenous culture, divided into different collections such as anthropology with 30.000 collections, archaeology with more than 30.000 objects and more than 18,000 natural history specimens, contemporary arts displaying around 800 works, modern history, natural history and, about 20,000 historical material. Drop by the museums Waigani, Haus Independens, J.K. McCarthy, and Kokoda Track, the four of them located all over Papua New Guinea to get to know a little bit more about the country's traditions.
Find education-oriented programs and activities for children and adults, fun, entertaining, and challenging; hefting research by supporting several programs from different science branches and you have the chance to apply for conducting research in Papua New Guinea!. Do not miss the engaging exhibitions from World War II, Munster Collection, Soso Subi, Pre. History and Apa Tengere Brush Strokes. If you decide to visit Port Moresby, don't lose the chance to visit these amazing places!