Micronesia citizens can now access an e-Visa offered since 2019 by Papua New Guinea. Apply and get your e-Visa online easier and faster saving time and with no stress. The Papua New Guinea e-Visa for citizens of Micronesia (PNG), is qualified for 180 days after issued, based on your nationality.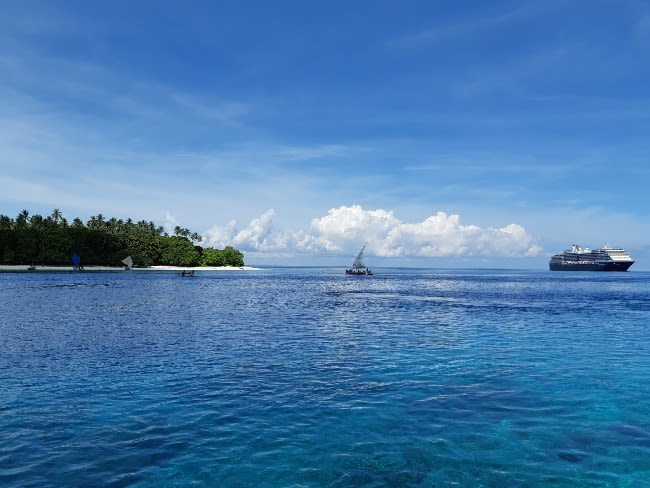 It is a requisite to have your passport and proof of where you are going to stay in order to start the process through iVisa.com.
Frequently Asked Questions
WHAT IS REQUIRED TO GET A PAPUA NEW GUINEA E-VISA?
It is essential to present a passport good for 180 days after issued, the same as housing information including a physical address of a friend or a relative where you will be staying.
It is also indispensable to have no less than two stamp pages accessible when you arrive and depart Papua New Guinea. Don't forget to take with you a copy of your visa during your trip, to hand over to the authorities since it might be requested.
WHAT IS THE LENGTH OF THE PROCESS TO GET THE VISA?
We are aware that you may need your visa as soon as possible to plan your trip. It is the reason why we have three different options to speed up the process for your Papua New Guinea e-Visa for Citizens of Micronesia.
You can choose the one you prefer:
Standard Processing:

5 Business Days

.
Rush Processing:

3 Business Days

.
Super Rush Processing:

1 Business Day

.
WHAT IS THE VALUE OF A PAPUA NEW GUINEA E-VISA?
The price of your Papua New Guinea e-Visa will vary depending on the option you select.
Standard Processing of your visa will cost

USD $108.99

.
Rush Processing of your visa will cost

USD $150.99

.
Super Rush Processing of your visa will cost

USD $197.99

.
CAN I GO TO PAPUA NEW GUINEA AS MANY TIMES AS I WANT WITH THE E-VISA?
Entrance it's measured as single, double, or multiple. Single entry is only for one arrival. Double entry includes two arrivals. Multiple means that for as long as your visa is valid, you can go and visit the country unlimited times.
Visitants from Micronesia are only eligible for a Single Entry to Papua New Guinea. Set up your trip correspondingly.
FOR HOW LONG IS THE E-VISA FOR PAPUA NEW GUINEA VALID?
After you receive your visa, it can be usable for 180 days after issued.
FOR HOW MANY DAYS CAN I VISIT PAPUA NEW GUINEA?
You can stay in Papua New Guinea for 60 days Per Entry with a tourist e-Visa.
Papua New Guinea Visa Online for Micronesia citizens
Obtain your Papua New Guinea visa through iVisa.com and get the e-Visa program that thousands of pleased travelers have enjoyed easily and reliably. iVisa.com's solicitation is secure, accessible and attainable.
iVisa.com Recommends
Port Moresby adventure park in Papua New Guinea, is not a traditional park with rollercoasters but a different alternative to enjoy a small zoo and wildlife. Characterized by having most iconic Papua's birds such as Raggiana bird of paradise, Victoria Crowned pigeons and more, with its amazing colors and plumage, give all the color and life to the park, if you are a fan of bird watching, you can find almost all the bird in the country available in this park.
Find also a beautiful garden of the most exotic and unique orchids, saltwater crocodiles, and if you are an adventurer, you should not miss their feeding time for this spectacular moment. There are also rides, and attractions suchlike wildlife sanctuary, ferry wheels, merry-go-round, paddle boating, waterslides for kids, and picnic setups to get the amazing sunset view. Luxuriate in one of the best walks admiring the afternoon sky and running into couples taking wedding pictures in the flawless sceneries. The park is a must to visit with so much to offer, entry is free and allows you to walk through the extensive premises.
Don't miss the opportunity of finding fresh local seafood, beef, chicken, vegetables, and fruit. Take advantage of your come by and try one of the finest coffees in the world accompanied with some cake or pastry, rejoicing the pleasing views of Port Moresby. A variety of flavors awaits you.