Papua New Guinea began offering e-Visas for citizens of Norway back in 2019. Since then, it has simplified their travel plans a lot. Therefore, if you have a Norwegian passport, and plan a trip to Papua New Guinea, then you only need a Papua New Guinea e-Visa for Citizens of Norway which is available online. Better yet, you can have this document within a few days, thanks to iVisa.com.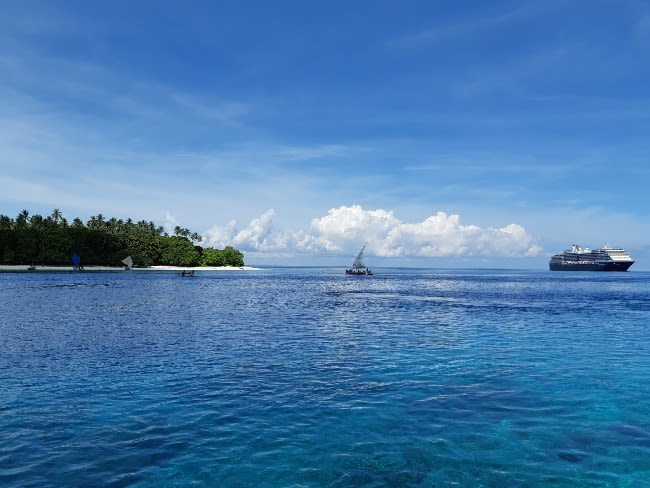 We suggest reading the following FAQs to see what prices you have to pay to get this e-Visa and the processing times and documentation required.
Frequently Asked Questions
What is a Papua New Guinea e-Visa for Citizens of Norway?
The Papua New Guinea e-Visa is a travel document that permits you to enter this country for a short stay if you're eligible for it. If you have a Norwegian passport, then you are one of the eligible nationalities.
What items and documents are required to apply for this eVisa?
Luckily, since this is an electronic document, you don't need much. The list is short, and you probably have part of these items and documents at home, so take note:
Your passport (it shouldn't expire during your trip, so check its expiry date).
A valid Coronavirus Vaccine Certification.
A valid email address where you'll get the eVisa.
A valid debit or credit card for payments.
See the processing times and prices for the Papua New Guinea e-Visa for Citizens of Norway in the question below.
What are the processing options and prices for the Papua New Guinea eVisa?
The PNG e-Visa's price is estimated based on how quickly you want it to be processed. In simpler terms, you pay for the speed, so if you wish your eVisa as fast as possible, then you will have to pay a higher price. The good thing is that we offer your eVisa quickly enough to have it ready for your trip, and we include the government fee in our application form.
Our options are:
Standard Processing:

5 Business Days

-

USD 85.00

.
Rush Processing:

3 Business Days

-

USD 115.00

.
Super Rush Processing:

1 Business Day

-

USD 150.00

.
Continue reading below to see how to apply for the Papua New Guinea e-Visa for Citizens of Norway.
How to apply for the Papua New Guinea e-Visa for Citizens of Norway online
Using iVisa.com is very useful if you're looking for an effortless visa application process. By using our online application form, you only have to do the following, and that's it! You'll get your eVisa in your email safely:
First, complete the online application form we offer with general info about yourself and pick a processing speed.
Second, review the entire information you registered for so there are no mistakes and proceed with the checkout by paying for the fees.
Third, add the items required (in case we ask you to do so) and send your application request.
After that, wait for your eVisa according to your selected processing speed and be ready to visit Papua New Guinea!
Is iVisa.com safe?
iVisa.com is a safe company that always aims to protect its database. In other words, we do work hard to avoid any issues with private information. Besides, we are very honest with our services to prevent misunderstandings.
Read more about it on our comment section page.
Where can I read more about the Papua New Guinea e-Visa for Citizens of Norway?
If you still have questions about the Papua New Guinea e-Visa for Citizens of Norway, we highly suggest reaching out to our customer support agents as they are available 24/7.
iVisa.com Recommends
This island nation in Oceania may not be the first thing that crosses your mind when thinking about travel. Still, despite its size and unknown vibe, you should visit it at least once because it has a special charm that may surprise you.
The best time to visit PNG is April through November because its climate is very temperate and at the same time, there are not so many rains. It's not bad to visit this nation in December or March, but be aware that those months are part of the very wet season, so rain will occur most days of the week.
Are you planning to take trekking tours to PNG? Then try to arrange everything to be there in June, August, or September as these are the best months to enjoy Papua New Guinea's vegetation and greenish environment.
Once you are there, you should visit the Highlands. It is a vast fertile land, separated by mountains, that's usually full of many tribes. We recommend you visit this part of the country with a professional guide to get to know more about PNG's history and culture.