Are you planning a trip to Papua New Guinea with your Slovakian passport? Then we have good news for you. Nowadays you can enter this country by applying for a Papua New Guinea e-Visa for Citizens of Slovakia, which indicates that you do not need a paper visa, therefore, you can forget about the embassy or consulate.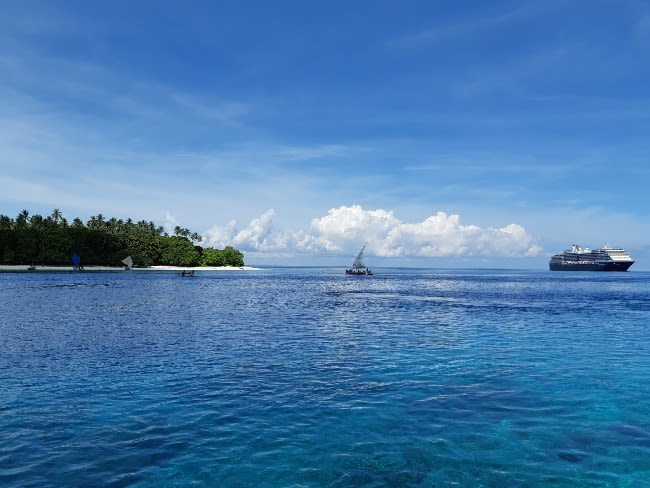 The Papua New Guinea eVisa is prepared online, which frees you from a lot of stress on your trip. To learn more about the Papua New Guinea e-Visa for Citizens of Slovakia, including how much it costs, keep reading the information in the questions below.
Frequently Asked Questions
What COVID-19 restrictions should I consider before planning my trip to Papua New Guinea?
The COVID requirements needed to visit Papua New Guinea are often changing, so we strongly encourage you to head up to our FAQ section so that you can get up-to-date information on entry conditions to Papua New Guinea.
What is a Papua New Guinea e-Visa and what items are necessary to apply for this document?
The Papua New Guinea e-Visa is an online visa that permits you to visit this nation for 180 days after issued per visit. It works with an electronic link in your passport, which is why you can apply for it through an online form and not by going to the embassy.
As for the list of documents required, these are:
Your current passport.
Your coronavirus vaccine certification.
A valid email address to get the eVisa on time.
A debit or credit card to pay for the fees.
How much does Papua New Guinea eVisa cost?
The price is based on the type of processing, so the faster you want the eVisa, the higher the price will be. Don't stress about it, we have three processing options for you so that you can select the one that suits you better:
Standard Processing:

5 Business Days

-

USD $99.49

.
Rush Processing:

3 Business Days

-

USD $154.99

.
Super Rush Processing:

1 Business Day

-

USD $201.99

.
Read below for other information about the Papua New Guinea e-Visa for Citizens of Slovakia.
How to obtain the Papua New Guinea e-Visa for Citizens of Slovakia?
Applying for this document is a lot easier in comparison to other visas. You will only have to fulfill this 3-step application process:
First, fill in the online request form with essential information about yourself and after that, select the processing speed you prefer.
Second, check your information to avoid errors. Also, pay for the fees with your credit or debit card.
Third, upload and join the required documents to the form to finish the process and obtain your eVisa on time.
The eVisa will be sent by email, so stay alert to it!
Is iVisa.com safe?
iVisa.com is a 100% guaranteed company that continually aims to preserve its database. In other words, we work quite hard every day to avoid problems that put private information in danger. Read more about it on our comment section.
Where can I read more about the Papua New Guinea e-Visa for Citizens of Slovakia?
We encourage you to reach out to our customer support agents if you have more inquiries about this eVisa and other travel documents for your travel plans.
iVisa.com Recommends
Before visiting Papua New Guinea (PNG), you should keep some things in mind. Firstly, there's no such thing as public land. This land basically belongs to the people, that is, Papuan tribes and families. Therefore, you shouldn't explore this place on your own because you could end up trespassing someone's land and create a tense moment. You have to be sure of where you're going, so better plan your trip with a professional guide.
Exploring the country with a local guide can be very helpful. That's because many people in PNG respect associations. Besides, a local guide can help you make a great impression when you arrive there, especially when visiting remote tribal villages. Local guides can also help you avoid dangers.
Papua New Guinea is not a country of armed robbery, but pick-pocketing might be an issue, especially at local markets. Therefore, stay alert to your belongings at all times and do not walk around with excessive amounts of cash or your passport when it's not necessary. Better keep basic things on you so that you can avoid any issue while exploring the country.