Papua New Guinea started its e-Visa program in 2019 to help citizens from Zambia get a visa faster and simpler. Instead of applying for your visa to Papua New Guinea (PNG) at the consulate, you can now get your Papua New Guinea e-Visa online in a digital form that works just like a paper visa.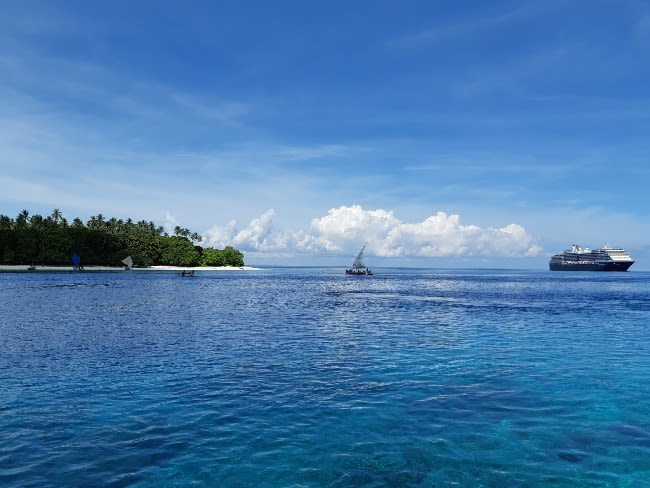 The Papua New Guinea e-Visa for Citizens of Zambia is valid for up to 180 days. Be sure you have your passport and accommodation details prepared to apply for your Papua New Guinea visa online.
We also invite you to read the following guide to learn how to apply for the Papua New Guinea e-Visa for Citizens of Zambia online with iVisa.com.
Frequently Asked Questions (FAQs)
What do I need to apply for the Papua New Guinea e-Visa?
You must have a passport with at least 6 months validity as well as accommodation information like the hotel you are staying at, or the physical address of a friend or family member who will be hosting you.
Be sure to have at least two passport stamp pages free when you enter and exit Papua New Guinea. Also, always have a paper copy of your visa while you travel to show relevant authorities.
The Papua New Guinea e-Visa program is valid for tourism purposes only. It cannot be used for studying abroad or doing business.
This is the list of items you need to apply online:
Valid Passport.
Email Address.
Debit or credit card for payments.
Read more about the Papua New Guinea e-Visa for Citizens of Zambia below.
How long does it take to apply for this visa and what is its cost?
The cost of your Papua New Guinea visa depends on the processing speed chosen. For that, iVisa.com provides three different processing options:
Standard Processing:

5 Business Days

-

USD 85.00

.
Rush Processing:

3 Business Days

-

USD 115.00

.
Super Rush Processing:

1 Business Day

-

USD 150.00

.
How is the application process?
Applying for the Papua New Guinea e-Visa for Citizens of Zambia online is a lot easier than getting a visa through the embassy. Our team developed an easy-to-use platform based on these steps:
Firstly, you have to fill out the online request form with basic details and select the processing speed.
Secondly, you must review the information you offered and pay for the fees.
Thirdly, and as the last step, you only have to add the items required and click on 'submit' once you are ready.
Then, the last thing to do is to wait for the corresponding e-Visa via email inbox! It is as easy as it sounds!
How long can I stay in Papua New Guinea?
You can enjoy your stay in Papua New Guinea for as long as 30 days Per Entry with a tourist e-Visa.
Is iVisa.com safe?
Be sure that applying for your eVisa with our services won't be risky. We have an amazing team and modern software. Besides, our payment platform is automated, meaning that we will not retain your payment details.
Where can I read more about the Papua New Guinea e-Visa for Citizens of Zambia?
By contacting one of our customer support agents or simply reading more FAQs on our website.
iVisa.com Recommends
Papua New Guinea is an exotic island that can easily entertain you thanks to its beauty, but before exploring it, be aware of some important tips.
The first thing you should know about PNG is that every inch of space belongs to the Papuan tribes, so you must be careful when planning a tour there. You must be sure of where you are going, and the best way to do that is by having a local with you or contacting professional guides. Avoid exploring this territory all by yourself.
Another thing to keep in mind is that pick-pocketing is common, meaning that you should be very careful with your belongings. In other words, don't make your wallet or purse an easy grab, hide all of your documents and belongings very well when walking around, especially at local markets.
One last thing to consider is that getting around PNG is a bit difficult for usual standards. This territory is full of islands, so transportation is not always the best. In fact, flying is usually more recommended. The good thing is that most package tours include flights, so you shouldn't stress too much about it.