Travelers from all over the world who want to enter Papua New Guinea must take into account the requirements that this government has created at the time of Covid. Is Papua new guinea entry requirements covid real necessary to travel? YES, it is. The main requirement is a health declaration imposed for all those who want to travel and who have not been vaccinated against the new Coronavirus. At iVisa.com we have all the information you need to travel safely and with the documents you require. Only here you will have everything in one place, just one click away. Follow carefully the instructions that we will present below. If you find that ivisa.com is the right place to get your Papua New Guinea health declaration, follow this link to start your application.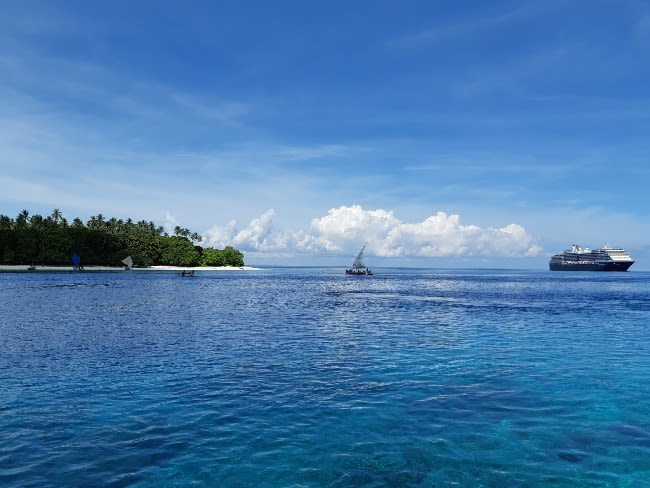 If you like to know more about Papua New Guinea entry requirements covid continue reading this article!
How do I obtain my Health Declaration for Papua New Guinea?
Visit our iVisa.com and fill out an Application Form with the required information.
Select the processing time according to your needs and proceed to payment.
Our advisors will review the documents so that everything goes perfectly.
Receive the documents in your email.
Print the documents and present them together with your passport to the corresponding authorities.
Frequently Asked Questions
Do I need a COVID vaccine or vaccination certificate to enter Papua New Guinea?
Yes, Papua New Guinea has been taking steps to restore travel within its borders. In order to enter Papua New Guinea, you'll need to display your COVID vaccine passport or vaccination certificate.
Who can enter Papua New Guinea with this document?
Flights are restricted to Papua New Guinea. Travelers must have a written exemption from local authorities in order to enter the country. They also need a negative Covid -19 test within seven days prior to travel.
Obtain your Health declaration to avoid any inconvenience and be sure you comply with all Papua New Guinea entry requirements covid
What do I need to apply for the health declaration form?
A valid passport, valid for at least 6 months.
An email address to receive your documents.
A credit/debit card or a PayPal account.
Do I have to quarantine after I arrive in Papua New Guinea?
All travelers must quarantine for 21 days in a government-approved hotel on arrival in Papua New Guinea or at their residence if they are eligible for home-based quarantine. Travelers must also provide a hotel reservation before departure to PNG. All arrivals will also be subject to monitoring through either an accepted tracking device or tracking application at their own cost.
What are the processing times and prices?
The times and prices to obtain your health declaration vary according to your needs, you will find the following alternatives.
Standard Processing Time:

24 hours

-

USD 20.00

. Obtain your document in a short time and at an affordable price.
Rush Processing Time:

8 hours

-

USD 35.00

Obtain your document a little faster at a higher price.
Super Rush Processing Time:

4 hours

-

USD 60.00

The most expensive solution but in the shortest possible time.
Learn more about health declaration for Papua New Guinea and Papua New Guinea entry requirements covid
Do children need to present a Papua New Guinea Health Declaration Form?
All travelers entering Papua New Guinea have to apply for this document, including children. It's the responsibility of guardians to finish these documents for kids. Start requesting the Papua New Guinea health declaration form.
Is it safe to use iVisa.com to get my Papua New Guinea Health Declaration Form?
Yes, we have established the highest security measures for all our processes. In the comments section you will find more details about the performance of our services as well as excellent feedback from our customers.
Can I get support with iVisa.com?
Our support team is always available to answer any questions you may have as well as provide guidance during and after your process. All you need to know about Papua new guinea entry requirements covid can also be solved by our team.
Feel free to contact us at any time.
iVisa.com Recommends
iVisa.com get you all the info about Papua New Guinea entry requirements covid and also some great info about what to do in your future trip. An interesting fact about Papua New Guinea is the gastronomy represented in some national days. The first being the Akuar feast or "large gathering", this festival, celebrating the most significant number of individuals in 1 spot, commemorates the arrival of the very first Papuans into the island. This feast, which is held on Friday night, includes foods like lobsters, crab meat, and snake meat, as well as dancing, song, and lanterns.
In addition to its high variety of tropical fruits and vegetables, Papua New Guinea also boasts a wide variety of meats. You may expect to see pigs, buffalo, cows, goats, sheep, and pigs among the main sources of meat. The country's fish sector also contributes to its healthy market. Some of the most popular seafood are scallops, tuna, and crabmeat. If you are a food lover that fuses red meat and fish, in this Papua New Guinea you can enjoy delicious dishes.
Safe travels! And remember to comply with Papua New Guinea entry requirements covid