With the introduction of the Coronavirus vaccine, you may have questions like "Do I need a vaccine to travel to Papua New Guinea?" The answer is no. It is not yet compulsory to get a covid vaccination to enter Papua New Guinea. You may also need a Papua New Guinea Visa to complete the journey. Apply for the e-Visa with iVisa.com and learn more about the Papua New Guinea vaccination requirements. It is fast, reliable, and easy. Continue reading this article for more information about the Papua New Guinea vaccination requirements.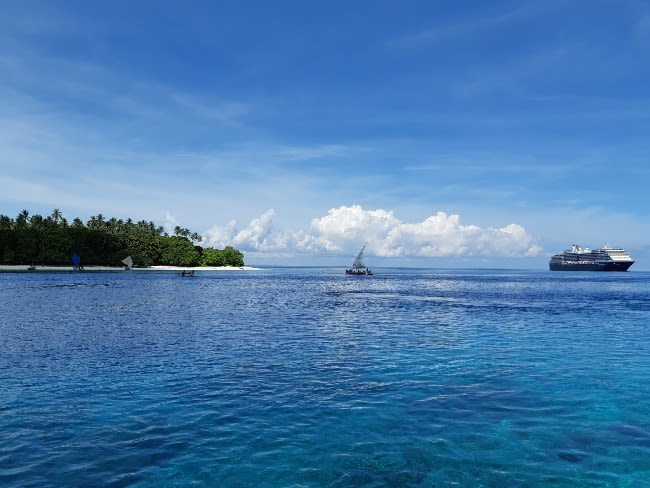 How do I get an e-visa with iVsa.com?
You can complete the application in three steps:
Complete the online form with your personal details.
Check your correct answers to make sure they are valid, then select the processing speed and pay the processing fee.
Upload any essential document scans, then hit submit. You will get the documents via email. That's the process!
Get started on the application soon!
Frequently Asked Questions
Do I need any compulsory vaccinations before traveling to Papua New Guinea?
To stay healthy, it is recommended that you take Hepatitis A, B, Malaria, Rabies, and Yellow Fever vaccination programs. Follow iVisa.com for more updates about the Papua New Guinea vaccination requirements.
Do I need a COVID vaccine or vaccination certificate to enter Papua New Guinea?
Yes, Papua New Guinea has been taking steps to restore travel within its borders. In order to enter Papua New Guinea, you'll need to display your COVID vaccine passport or vaccination certificate.
Can iVisa.com provide help with Papua New Guinea Visa requirements?
Yes, absolutely. Although vaccinations are not required by the government, it is recommended that you get them to avoid unnecessary risk. You will, however, require an e-Visa for travel to Papua New Guinea. Depending on the type of visa and nationality, we will assist you in obtaining the required documentation to travel to Papua.
Start your e-Visa application with iVisa.com and learn more about the Papua New Guinea vaccination requirements.
What are the main documents to submit?
You just need a few details to complete the application.
Valid passport: To fill out the application, you must have a passport that's at least valid from three months from the date of your arrival.
Payment method: pay for a Schengen visa application using Paypal or a debit or credit card.
Email address: This is important because we need to get your email address to deliver the approved e-Visa.
Do I have to quarantine after I arrive in Papua New Guinea?
All travelers must quarantine for 21 days in a government-approved hotel on arrival in Papua New Guinea or at their residence if they are eligible for home-based quarantine. Travelers must also provide a hotel reservation before departure to PNG. All arrivals will also be subject to monitoring through either an accepted tracking device or tracking application at their own cost.
Which is the best option to get the e-Visa quickly?
iVisa.com offers three processing options:
Standard processing option: you may access your documents in the most cost-effective and timely manner.

USD 85.00

-

5 Business Days

.
Rush processing option: You can get the document much quicker than the standard option.

USD 85.00

-

3 Business Days

.
Super rush processing: the most costly and least time-consuming method of obtaining the paper.

USD 85.00

-

1 Business Day

.
How secure is iVisa.com in terms of services?
We care about the safety of the information you've shared with us. As a result, we guarantee that we will work professionally with experts without jeopardizing your personal information. The information you provide and see on this website is kept private. Go through the customer reviews for more proof.
How will I get more information if I have more doubts?
If you need more information about the Papua New Guinea vaccination requirements, visit iVisa.com's webpage. If you have any doubts, contact our customer support agents.
iVisa.com Recommends
Papua New Guinea is a large island in the southwestern Pacific encompassing the eastern half of New Guinea and its offshore islands. A country of immense cultural and biological diversity, it's known for its beaches and coral reefs. It is located in the southwestern Pacific Ocean above Australia. Large parts of the country are covered by dense forests that house tribes that are still untouched by the modern-day way of life. The country hosts many secrets and the people living here often follow unusual or unique customs and traditions. The official name of the country is the Independent State of Papua New Guinea. It has 5150 kilometers of coastline.
Papua New Guinea is richly endowed with natural resources including mineral and renewable resources such as forests, marine and in some parts agriculture. The country is one of the world's least explored culturally and geographically. Papua New Guinea's population is estimated at around 6.2 million, only 18 percent of whom live in urban centers. Until 1933 the country used seashells as its national currency, then it switched to the Kina. Tropical rainforest covers as much as 77% of Papua New Guinea these forests are a wealth of biodiversity Papua New Guinea has an estimated 11,000 plant species, 250 mammal species and 700 bird species