Are you a fan of white sand beaches and deep blue waters? If so then you'll surely enjoy the scenery in Peru. The authorities in this country recently reactivated Peruvian tourism, and they also decided to open 50% of the hotels and international airports. For that, they had to consider some sanitary protocols and important requirements like the Peru Traveler's Health Affidavit.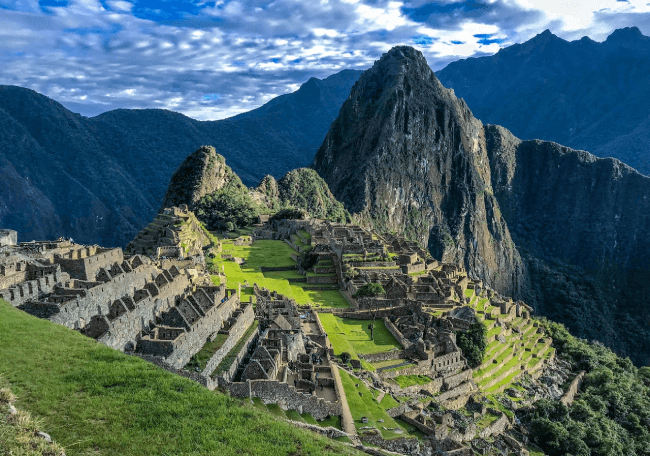 To apply for this document it's only necessary to have a WiFi connection and an electronic device. Besides, applying with iVisa.com is convenient because the process is much simpler due to the 3-step process. You can learn How Citizens of Bolivia Can Enter Peru During Coronavirus by reading the information presented in this article.
Once you finish reading the following, you'll be ready for your desired trip to Peru and maybe even able to teach others How Citizens of Bolivia Can Enter Peru During Coronavirus.
Frequently Asked Questions
What is a Peruvian Travelers Health Affidavit (health declaration)?
The Traveler's Health Affidavit is a document that Peru launched to simplify the entry of foreign citizens into the country. With this requirement, the Immigration officers can have a better track of the passengers at the airport by checking important information about their health. It's important to offer this document to avoid any risk that's COVID-19-related.
This document is similar to a travel authorization because it allows you to enter Peru properly, and you can have it through an easy online form presented to you with iVisa.com.
Notice that if you don't have this document when arriving at the international airport, the immigration officers would have the right to deny you entry and they could also consider other important protocols to safeguard the health of other citizens which is the main goal of these measures.
This is an important this to remember as you discover How Citizens of Bolivia Can Enter Peru During Coronavirus
Do citizens of Bolivia require a Health Declaration form?
Yes, citizens of Bolivia need the Peruvian Health Declaration to enter Peru just like any other foreign citizen would need it. There are other necessary documents like a Tourist Visa or an eVisa for other nationalities, but if you're from Bolivia, then you should just worry about the Peruvian Health Affidavit.
In case you want to verify if you need other documents to visit other countries, then we suggest you use our Visa Checker Tool. To use it, just select your nationality on the menu and after that, choose the country you want to visit. You'll be able to confirm the information within seconds.
What documents do I need to apply for the Health Declaration Form?
If you decide to use iVisa.com's service, then you won't have to worry about a long list of requirements. But, applying with another method is a whole different story because you'll be required to provide more documents before planning the rest of your trip.
This is the list of documents you need when applying with iVisa.com:
Your passport (it shouldn't be expired) with a visible copy of the information page, including your personal details.
Your current email address.
Your valid Paypal account or debit/credit card.
When you arrive at the airport in Peru, they may require other documents including a Covid-19 test. You will learn more about this and additional information as you learn How Citizens of Bolivia Can Enter Peru During Coronavirus.
Is the COVID-19 test required to enter Peru?
Yes, you do. You must present a COVID-19 PCR test result taken no more than 72 hours before departure OR an antigen test result taken within 24 hours of departure. Children under the age of 12 are exempt from testing requirements.
Do I have to quarantine when I get to Peru?
The quarantine requirement has been lifted for the majority of passengers, with the exception of residents of Peru returning from South Africa, Brazil or India, who must self-isolate for 14 days on arrival.
What is the price of the Travelers Health Affidavit?
This topic can change a little depending on the processing time you select with iVisa.com. Applying with an official website is possible, but it would mean a long wait and probably a more bureaucratic process.
Contrary to official processes, iVisa.com's online form is easier because it has a faster online system, and it's still 100% authorized by the Peruvian government! The best part of this process is that you can choose one of the following processing times:
Standard Processing Time (

USD 20.00

-

24 hours

): the most requested option because it's the cheapest.
Rush Processing Time (

USD 35.00

-

4 hours

): with this alternative, you can get your document faster but with a price a bit more expensive.
Super Rush Processing Time (

USD 60.00

-

30 minutes

): in case of an emergency, this processing option is your best alternative because it's the quickest, but it also has the highest price.
Are you getting the information that you need concerning How Citizens of Bolivia Can Enter Peru During Coronavirus? We hope so!
How can I apply with iVisa.com's application form?
This online form isn't difficult at all because it only has 3 steps to follow:
First, by clicking on this link you'll be able to fill in the online questionnaire. Following that, you'll have to select your preferred processing time.
Second, don't forget to review the spelling of your information. After that, you can pay for the service.
Third, just get ready for document uploading and to finish the process, click on 'submit'.
After this you simply wait for your confirmation email. iVisa.com will take care of the rest of the process, including contact with the Peruvian Government. Click on this link to start now.
If you have any trouble by using the online form, don't forget to contact iVisa.com's customer service to get personal assistance.
How much time does the application process take?
In less than 20 minutes you can be ready with iVisa.com's online form thanks to its user-friendly platform. You will spend more time researching How Citizens of Bolivia Can Enter Peru During Coronavirus than applying so start now!
Is it safe to apply online using the iVisa.com platform?
Safety is an essential part of your travel arrangements, even from the start when you apply online for a travel document. Therefore, you shouldn't feel insecure when applying online with us because we offer a reliable service. Our modern platform won't risk your personal information.
You can check our reviews here to verify that we always work hard for our clients' happiness. Pay special attention to those who also searched How Citizens of Bolivia Can Enter Peru During Coronavirus
I still have questions? Where do I go?
If you want to resolve other questions about the Peru Traveler's Health Declaration then reach out to us via chat online. You can read other information on iVisa.com's blog page if you prefer as well.
Have a great trip!