Peru, like many other European countries, limited the entry of international travelers into its territory due to COVID-19. Until very recently, Peru is allowing entrance to visitors from some countries with certain procedures such as a Health Control Form.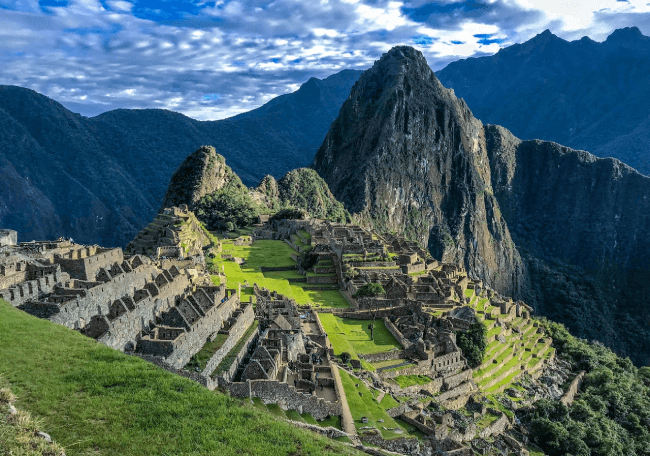 As the Peruvian summer is upon us, we know you want to visit this country either for tourism or business and we want to make sure you know if your country is allowed to enter. Besides, the Peruvian Government is putting in place a whole health process for any international visitor which includes a Health Control Form. If you are ready to step to Peru, why don't you make it faster and apply online with iVisa.com for your Health Control Form.
If you are wondering Is Peru allowing Travel during Coronavirus keep on reading to know more about this!
Frequently Asked Questions
Which countries have permission to enter Peru during the pandemic?
On June 21st Peru's borders open to European Union member states, countries in the Schengen area, and the United Kingdom. If you are coming from any of these countries you do not need to do a quarantine after your arrival but you still need to get your Health Control Form. Remember that anybody entering Peru needs to follow the health guidelines and have their Health Control Form upon entry. If you don't follow these rules you won't be able to visit Peru.
Do I need a COVID vaccine or vaccination certificate to enter Peru?
No, you don't. COVID vaccination certificates are not mandatory to enter Peru.
You are considered vaccinated if all doses of a vaccine against SARS-Cov-2 have been administered for at least two weeks before traveling. Individuals 40 and older must have received their third vaccine to be considered fully vaccinated.
Since information may change quickly, we advise you to follow up on the latest Peru travel updates and/or contact your local embassy.
Do I need to take a COVID-19 test before traveling to Peru?
COVID test prior to arrival: PCR within 48 hours for unvaccinated travelers only. If travelers of the age of 40+ have not received the booster (third vaccine), they also need a PCR test taken within 48 hours before departure.

COVID test exemptions: Children under 12 and fully vaccinated travelers do not need a negative COVID-19 test result to enter Peru
I am not from Europe, can I enter Peru?
Don't worry! Peru also opened for a group of non-European countries. From July 1st the following countries can travel to Peru: Australia, New Zealand, Canada, Japan, South Korea, Thailand, Serbia, Montenegro, Morocco, Rwanda, Tunisia, Georgia, Algeria, and Uruguay.
Do I have to quarantine when I get to Peru?
Quarantine requirements: There are no quarantine requirements in Peru.
Why is it necessary to have a Health Control Form?
The Peruvian Government has established a great number of health measures to control the spread of COVID-19. They now have a travel health protocol for all visitors arriving at any Peruvian airport. This explains that any traveler entering Peru needs to fill out a mandatory Health Declaration or Health Control Form. This is the only way the Peruvian government is assured you are following all the guidelines to keep safe from COVID-19. This is good information to know as you ask Is Peru allowing Travel during Coronavirus
We know the procedure sounds overwhelming but with iVisa.com, the application will be made so easy for you! You just need to follow here so we can help you now.
Which documents are essential for this procedure?
For your Health Control Form to Peru you need the following:
Passport Scan: the scan needs to be very clear and show all your personal details and photos.
Email: the application outcome will be sent to your email address, make sure it is a valid one.
Payment options: choose between paying with Paypal or use your credit/debit card. iVisa.com charges a minimum fee to get your document ready without any worry!
What will we get in my email after applying?
After fully completing the application for your Health Control Form, check on your email regularly to receive your document ready before your trip. We will make sure this document has all your information and you will need to show it to Peruvian airport officials at your arrival.
Are you ready to get your Health Control Form? Because we are! I know you are asking Is Peru allowing Travel during Coronavirus and we hope that we are giving the answers you are looking for!
How long will it take to receive my Peru Health Form?
As time is such an appreciated asset, we have made it so easy for you and now you can choose between three services according to how fast you want this service:
Standard service:

USD 26.00

-

24 hours

.
Rush service:

USD 45.50

-

4 hours

.
Super rush service:

USD 78.00

-

30 minutes

.
This is beneficial if you just discovered Is Peru allowing Travel during Coronavirus and want to leave NOW!
Is it a complicated process when applying through iVisa.com?
The Peru Health Control Form just takes you three simple steps that are easy to follow with our software. If you are not sure about something, you can always contact our support team, they will manage to get your application done.
Fill out the required information and choose a processing time.
Check on your details and confirm there are no mistakes on sight. Pay the iVisa.com fee with a credit/debit card or with your Paypal account.
Attach your passport scan to your form and send the information requested.
And now you just wait for your document to arrive at your email. Now you are on time to get your Health Control Form, just apply with us!
Is it safe to use IVisa.com?
We have to make sure all our processes are top quality. Your application and information will process through our system in the safest way possible. All our previous customers talk about satisfaction with our services in reviews. You can check this so you are completely sure we are the best option for you.
Where can I learn more?
Is Peru allowing Travel during Coronavirus still a question that you have? That's no problem! You can always contact our customer service and feel free to ask any questions about our services. But if you feel ready now, you can apply for your Health Control Form.
Safe travels!