If you're planning to visit Peru, then you'll be happy to know that from now on you can enter this country if you apply for the Peru Traveler's Health Affidavit. This is an online document that allows the Peruvian government to continue improving tourism in this country. As you can guess, Peru is ready to allow tourists into its territory step by step.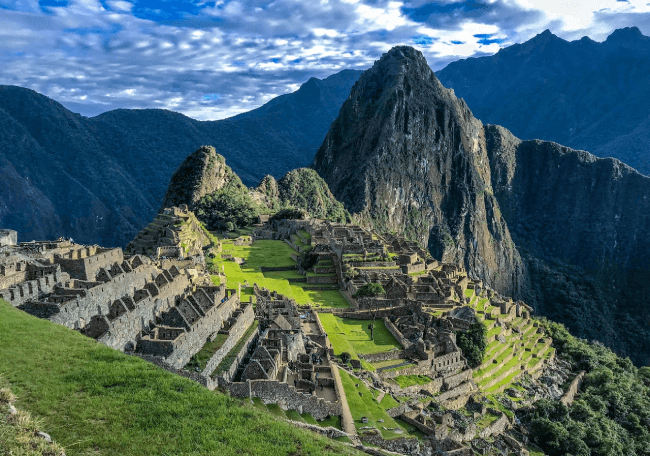 Peru launched the Traveler's Health Affidavit to allow different citizens to enter the territory by admitting all the necessary safety measures. This is why we recommend you read the information below to learn what Peru Travel Covid Test Details are necessary.
Frequently Asked Questions
What is the Peru Traveler's Health Affidavit?
The Peru Traveler's Health Affidavit (you can also find it as a Health Declaration) is a travel authorization that authorizes you to travel to Peru as long as you comprehend all the necessary COVID-19 Pandemic protocols. This Health Declaration permits the official authorities to have a better record of the entry of tourists into Peru and thus prevent the transmission of the disease caused by the COVID-19.
What documents do I need to apply for a Peru Traveler's Health Affidavit?
As you can see, the Traveler's Health Affidavit is pretty recent, but there's information available about the requirements you need when applying with iVisa.com. Just keep in mind that this information might change if you use another application system like an official government website or another third-party company. In that case, we suggest you review this information with them first.
Now, when you apply with us, you only need these documents:
A valid passport with a visible copy of the information page.
A valid email address to receive the document quickly.
A debit/credit card to pay for the required fees.
Please, remember that there are other requirements you'll need when arriving at the airport, but these will be requested by the government. You can learn more about the Peru Travel Covid Test Details by reading the other questions below.
Do I need a COVID vaccine or vaccination certificate to enter Peru?
No, you don't. COVID vaccination certificates are not mandatory to visit Peru. Now if you are a Covid vaccine certificate holder, you won't need to present a negative PCR test nor to follow a quarantine.
Travelers who are considered fully vaccinated:
Peruvians and resident foreigners aged 18 and over must have received the third dose of the Covid vaccine.

Peruvians and resident foreigners aged 12 to 17 must be fully vaccinated with two doses.

Non-resident foreigners aged 12 or over must present the Covid vaccination certificate according to the scheme of their country of origin.
Since information may change quickly, we advise you to follow up on the latest Peru travel updates and/or contact your local embassy. Alternatively, you can check our FAQ section below for the most up-to-date information.
Do I need to take a COVID-19 test before traveling to Peru?
COVID test prior to arrival: PCR test within 48 hours for unvaccinated travelers only.

COVID test exemptions: Children under 12 and fully vaccinated travelers.
Do I have to quarantine when I get to Peru?
Quarantine requirements: There are no quarantine requirements in Peru.
What are the processing times and prices?
The price for your Peru Traveler's Health Affidavit can vary according to your nationality, so you should consider that when applying. You should also consider that when you apply for your document you do it securely, and that's why iVisa.com never processes the travel document without your due authorization. You don't have to pay anything until you know the exact price of the document.
By knowing that, we can leave you this basic information about our 3 online processing options:
Standard Processing:

USD 26.00

-

24 hours

Rush Processing:

USD 45.50

-

4 hours

Super Rush Processing:

USD 78.00

-

30 minutes
How can I apply for this document?
Something great about iVisa.com's online form is that you don't need to spend a lot of minutes filling in a long questionnaire because iVisa.com's form is quite simple and the online process only has 3 steps:
The first step is to fill in the initial questionnaire with your basic information and choose your processing option.
The second step is to verify the spelling of the information you gave before and pay for your fees.
The third step is to upload and attach your documents to the form. Once you're ready with that, you can click on 'submit'.
After that, your job is done! Now it is time for iVisa.com to handle the hard part! You don't have to go to any Peruvian embassy, so you won't risk your health with the current COVID-19 pandemic.
Is it safe to apply using iVisa.com?
iVisa.com has a trustworthy and authorized online service, so you'll receive your valid health declaration to show to the Peruvian authorities. We remind you that we work as a third-party company, but we still offer safe and valid travel documents. Nevertheless, if you still feel unsure about it, then you can read these reviews with our customers' opinions.
Where do I find more information?
The Peru Traveler's Health Affidavit is very new, and that's why you shouldn't worry about having questions. If that's your case, then remember that you can ask for help with our customer service. You can read other tips about traveling information on iVisa.com's website as well.
iVisa.com Recommends
Peru is a nation that always appears on the wish list of adventurous explorers (and not so adventurous too). This country full of magic and charm offers a lot of opportunities that anyone can enjoy, from the sports lover to the one who prefers convenience and leisure.
Peru is known as a country of "coast, mountains, and jungle" because these are Peru's three main geographic varieties. In Peru, you can discover the majesty of the Andes Mountain Range and at the same time delve into the Amazon jungle by going to places like Iquitos.
You can also explore the coast to fall in love with its landscapes with the Pacific Ocean, especially when visiting the north, as you will find places like Piura, Chiclayo, and Tumbes. These places are always ready to enchant travelers thanks to their blue waters and soft sands.
You can love the cold or the hot weather, the soft sand or the white snow, the mountains or the beach, the jungle of the city. Regardless of what you prefer, rest assured that in Peru there will be something to entertain you.