People traveling to Peru during the COVID-19 pandemic may be presented with many questions concerning the Peru Travel Quarantine. Visitors were previously advised to quarantine themselves for 14 days after their arrival in an effort to stop the spreading of the coronavirus in the community. Because of the great effort put in place by the country officials, the Peru 14-Day Quarantine Requirement no longer exists however there is still a Peru Travel Quarantine of sorts. With the vast amount of differences in the terrain, cultures, and weather that the country of Peru provides it is no surprise that it attracts visitors by droves. The majority of these visitors are from the United States and the Dominican Republic. This great level of visitation requires that they provide an even more intense level of protection from the coronavirus for the citizens of Peru and those who wish to enter the country's borders.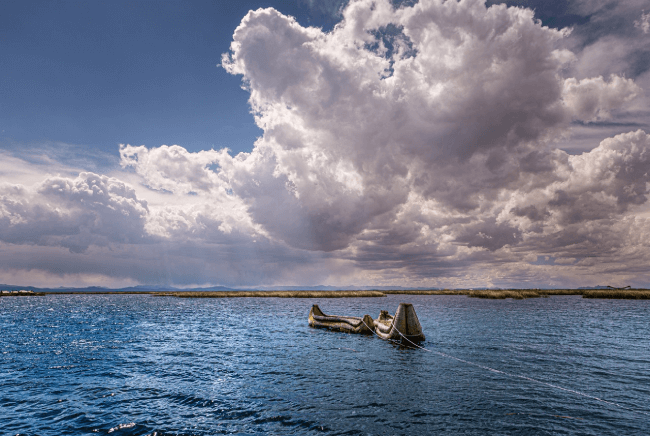 Peru began reopening parts of the country in an attempt to reestablish normal lives for its citizens and for the return of tourism. They began phase 4 of economic reactivation on October 1, including resuming a limited number of international flights. Beginning October 1, stores may now operate at 60% capacity and restaurants at 50%; travel agencies and tour operators were also given permission to resume operations, while bars and cinemas remain closed.
The article has been created to update you on the Peru Travel Quarantine (Important Facts About) it for citizens of the United States and Dominican Republic.
Continue reading to find out more!
Frequently Asked Questions
What are the Peru Travel Quarantine COVID precautions?
The wearing of face masks in public places is mandatory and social distancing measures must be respected. In addition schools and other public events remain suspended. There is a limited resumption of in-person teaching at primary and secondary schools located in rural areas with limited means of communication, internet connectivity, and zero COVID-19 infections.
All social gatherings, including those held in homes and with family, are prohibited in all of Peru. Limit your time outside, carry your identification and phone, and remember that the use of a facemask is required in public.
You'll be pleased to know that even though travel is resuming and there is no mandatory isolation the Peru Travel Quarantine is still intact for the safety of the country assuring you a safe travel.
Do I need a COVID vaccine or vaccination certificate to enter Peru?
No, you don't. COVID vaccination certificates are not mandatory to enter Peru.
You are considered vaccinated if all doses of a vaccine against SARS-Cov-2 have been administered for at least two weeks before traveling. Individuals 40 and older must have received their third vaccine to be considered fully vaccinated.
Since information may change quickly, we advise you to follow up on the latest Peru travel updates and/or contact your local embassy.
Do I need to take a COVID-19 test before traveling to Peru?
COVID test prior to arrival: PCR within 48 hours for unvaccinated travelers only. If travelers of the age of 40+ have not received the booster (third vaccine), they also need a PCR test taken within 48 hours before departure.

COVID test exemptions: Children under 12 and fully vaccinated travelers do not need a negative COVID-19 test result to enter Peru
Are you sure that I will not have to quarantine when entering Peru?
We are absolutely sure! The information provided by iVisa.com comes from state and government sites and is researched thoroughly before we provide it to you. You can be sure that Peru no longer requires a 14-day quarantine when entering the country as a part of the Peru Travel Quarantine.
Are there any additional travel restrictions for citizens of the United States concerning the Peru Travel Quarantine?
Concerning travel restrictions Into the United States: At this time, there are no specific limitations on U.S citizens, Lawful Permanent Residents entering the United States from Peru. Restrictions are in place for foreign nationals returning from Brazil, China, Iran, and many European countries that have been highly impacted by the COVID-19 pandemic. For more information and the latest updates use the iVisa.com visa tool!
Is a negative COVID 19 test required for entry as a part of the Peru Travel Quarantine?
The Peru travel quarantine has international travel guidelines that are continuously changing, currently requiring that inbound international passengers on commercial flights have either a negative real-time COVID-19 test, negative antigen test result, or a medical certificate of epidemiological discharge that is no more than 72 hours old after being issued, before boarding the plane.
This applies a bit differently to children under the age of 12. If you are traveling with a minor you can present a certificate of health issued by a medical doctor in lieu of a negative test. All passengers must also complete an affidavit of health.
Health screenings are in place at Jorge Chavez International Airport and domestic airports.
I STILL HAVE QUESTIONS, WHERE CAN I GO?
If we have not answered all the questions you had about the Peru Travel Quarantine then feel free to contact our customer service representatives. We at iVisa.com love to help and you can get in touch with us through chat, or via email at [email protected]
Now that the Peru 14-Day Quarantine Requirement is no longer required Peru awaits!