With the spread of the pandemic, we have all found relief now that the coronavirus vaccine is available for us all. As a traveler, you may be wondering, "Do I need a vaccine to travel to Peru?" Well, you are lucky because citizens of Peru do not need a coronavirus vaccine to visit Peru. Peru has the perfect vacation in store for you, it is a place that offers you a visit to ancient ruins, hiking adventures, sandboarding on dunes, and the metropolitan experience of its city Lima. Truly, all visitors have something worthwhile to explore in the wonderful world of Peru. If you are planning on visiting the South American country and still doubtful. "Do I need a vaccine to travel to Peru?", then the answer is a no as per the current guidelines. However, you will need other essential documents to successfully visit Peru.
Find out more about the travel documents for Peru.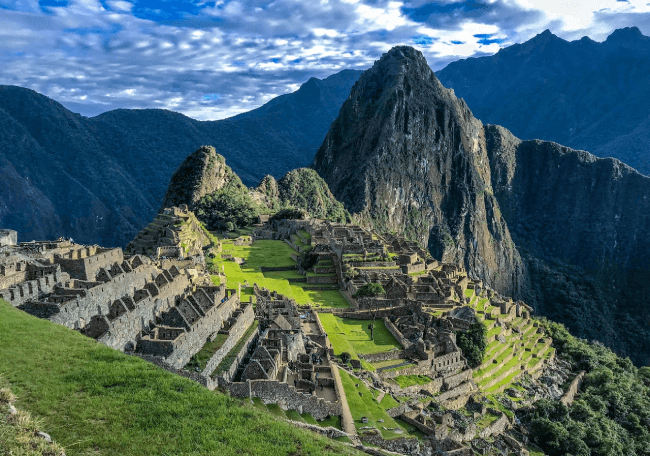 How do I get a visa with the help of iVisa.com?
At the moment, there is no mandatory requirement for vaccination to enter the borders of Peru. However, you must have a Visa to enter the country. While getting a visa might look like a difficult task, but through the following three easy steps, you will be done in no time:
Complete the online form with your personal details.
Check your answers to ensure that all the details you have mentioned are accurate. After that select your preferred processing time and complete the payment process.
Upload any essential document as mentioned in the form. iVisa.com will send you the approved and processed Visa at your email address as soon as it is ready. That is all, you are ready to go!
Frequently Asked Questions
Do I need a vaccine to travel to Peru?
If you are visiting Peru, you currently do not need a vaccine to enter the country. These guidelines are subject to change, you must keep checking in case the rules change in the future depending upon the number of active coronavirus cases. However, every visitor of Peru will need an e-Visa/Visa to enter the country. You can find out more about the process to get your travel documentation ready.
Can iVisa.com help me in getting the entry requirements for my visit to Peru?
"Do I need a vaccine to travel to Peru?", no you do not. As per the current guidelines, visitors do not need the vaccine to be able to enter Peru but you will need a few other documents. We can help you get the documents for a safe and sound trip to Peru. Among other things, you might need a Visa to enter the country.
Begin the application process today
I have to travel urgently! Can iVisa.com speed up my application?
Definitely. iVisa.com has created three options for all our travelers to ensure that any urgent requests can get prioritized in order to help all those who are visiting Peru:
Standard processing: This is the most suitable option for those who already have a date in mind and can plan their trip in advance. It is the most inexpensive option as well.

USD 20.00

-

24 hours

.
Rush processing: You can pick this model for your Visa application if you have a slightly higher budget in order to get your Visa well in advance.

USD 35.00

-

4 hours

.
Super rush processing: This is the best option if you need to leave for Peru urgently.

USD 60.00

-

30 minutes

.
This is the fastest option and will ensure that you get your Visa in a record number of days.
Will I need a lot of documents to start my iVisa.com application?
When applying through iVisa.com, you will only need the following documents:
Passport with your information page (that is the page with your picture).
A valid debit or credit card to process your payment for the application.
A valid email address to receive your Visa.
I still have a few more questions, what do I do?
If you are still wondering, "Do I need a vaccine to travel to Peru?", you can write to us via email to get more updates. We have an around-the-clock customer support team that will answer your queries as soon as possible.
iVisa.com Recommends
We all know the famous Machu Picchu rocks of Peru, believed to be the lost city of Incas. You can reach there through an exciting Inca Trail, a hike that begins at the Cusco Aguas Calientes Rail Line. You can continue your historical excavations at the architectural treasures of Cusco. Here you can visit the Plaza de Armas, home to the Cathedral and La Compania. You can also drop by the Coricancha and the Church of Santo Domingo. After these adventures, you can relax by Lake Titicaca and pay a visit to the iconic Uros Floating Islands. You can add the Colca Canyons to your list as well for the gorgeous view of the canyons, 3400m in depth. iVisa.com hopes you have a refreshing trip to Peru!