Visa Policy for Peru
Peru is a country that needs no introduction. It is home to the most unique wildlife in the world, beautiful people, and great cuisine. This South American country is always on all our bucket lists. Tourist visas and valid passports have made this dream come true for millions of people across the world.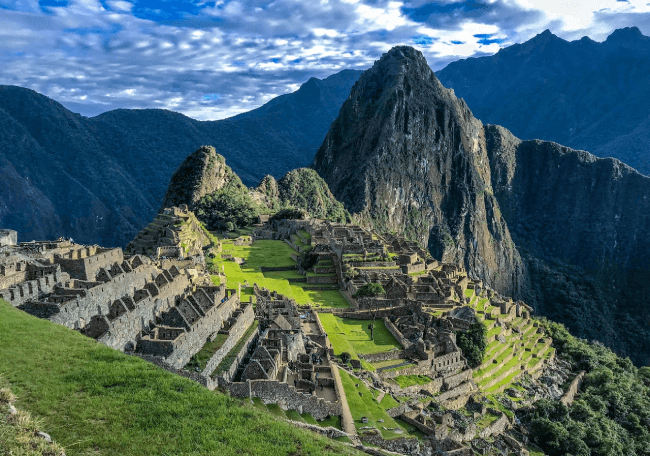 Click here to know more about the Peru visa.
The Peru visa policy is very lenient and thus allows people to travel to Peru from across the world. As per the current Peru visa policy, many nationals from certain countries can visit Peru even without a visa. They will have to hold a valid passport and a few other supporting documents to make their trip to Peru.
In addition to visa-exempt countries, there are many other categories in the Peru visa policy that can enable you to travel to Peru without a consular visa. If you are a Chinese national and hold a visa for either Australia, Canada, United Kingdom, or any country from the Schengen zone, you can live in Peru without a visa for 180 days within an interval of 6 months.
These relaxations have boosted the economy and tourism of Peru. The nation continues to hold very friendly relations with most countries of the world. So much so that all diplomatic passport holders of the world (except for those who are from Venezuela) can visit Peru without a visa.
start planning your Peru visa today
Tourist visa for Peru
There are different types of visas for Peru. The ease of getting approval from them and other parts of the application process is affected by the duration of your stay in Peru. One of the easiest ways to visit Peru is through a Peru tourist visa.
With the help of a tourist visa and business visa, you can be in Peru for a maximum number of 180 days. The student, artist, and regional visas are valid for 90 days each. A visa for a person working in an airline crew or a cruise crew is valid for up to 58 hours, whereas diplomats can stay in the country for 90 days.
Those who are coming to Peru through the visa waiver arrangement can stay in the country for 180 days as well. There are many exceptions to these rules as well. You must check on the visa eligibility tracker to know what are the visa guidelines for your visit to Peru.
Peru APEC Business Card
As mentioned above, Peru's friendly borders have been a boon for its economy. This development was also possible because of the APEC Business travel card criteria, added to the Peru visa policy. According to this amendment, travelers visiting Peru from certain countries can enter the country without a visa if they possess an APEC Business Travel Card (also known as ABTC).
The Asia Pacific Economic Cooperation or the APEC Business travel card has been issued to all foreigners who are looking to participate in business exchanges with the people of Peru. This travel card will function like a business visa- it will allow you to attend exhibitions, seminars and also invest in Peru.
The countries that are eligible for the APEC Business Travel Card include:
Australia
Brunei
Chile
China
Hong Kong
Indonesia
Japan
South Korea
Malaysia
Mexico
New Zealand
Papua New Guinea
Philippines
Russia
Singapore
Taiwan
Thailand
Vietnam
In addition to these visa exemption policies, there are two types of visas that you can apply for your stay in Peru. The type of visa that you shall be granted shall depend upon the duration of your stay in Peru and on the purposes behind your visit to the country.
The temporary visa allows members of nations that are not exempted from the Peru visa to enter the country for tourism purposes. They can stay in Peru for a maximum of 180 days with the help of this special tourist visa, they must also have a valid passport.
Secondly, all travelers can also apply for a residence visa for Peru. If you are a student that shall be staying there for longer periods of time or if you are planning to work in Peru, you will need a long-term visa. The residence visa allows you to stay in Peru for a year, sometimes even longer, depending upon Peru visa policy.
start applying for Peru visa today
Visa on Arrival for Peru
As per the current Peru visa policy, more than 132 countries of the world can enter Peru without a visa or with the help of a visa on arrival. This has made the Peruvian passport very accessible and helpful for all, in addition to increasing tourism in the country. list of countries that can obtain Peru visa on arrival
Some of the documents that you shall have when applying for the Peru visa are:
Two copies of your completely filled visa application. You can find the online application form on iVisa.com and begin the process today.
You must have a valid passport. The passport must be valid for six months from the date of your arrival in Peru, in addition, it must also have a few blank pages for more visa stamps, in case of any emergency.
Photocopies of all the information pages on your passport.
Colored photographs of yours that were clicked any time in the past three months. They should be 4.3 x 3.5 cm in dimensions and your face must be facing the camera- covering 70 to 80 % of the photograph.
Round trip tickets of your flight from the country of your residence to Peru.
A copy of your travel itinerary.
Proof of accommodation (this should match the information provided in your itinerary and flight bookings to make sure there are no discrepancies in your application).
You will also have to prove your ability to financially sustain yourself during your stay in Peru. You will be required to submit your bank statements and a few more financial records as per Peru visa policy.