An Irish passport needs an official Irish passport photo. iVisa Photos offers an easy way to acquire a photo suitable for that purpose since we have experience with Irish passports and know the requirements particularly well. Our service is a perfect way to find out exactly what your photo needs to look like and to get it at your convenience.
If you're going somewhere other than Ireland, check out our website to see if that country requires a visa as well. Since many visas can be arranged ahead of time using the internet, this is a valuable resource for international travelers who want to make sure their trips go smoothly.
Photo Specs
Size of visa photo: 35mm x 45mm
Color: Must be in color, black and white photos are not allowed
Position: Straight angle, look directly into the camera lens
Background: All white
Smile/Facial Expression: Neutral
Eyes: Open
Glasses: Only reading glasses
Headgear: None, only head coverings for religious reasons.
Quantity: Two (2) photos
The Ireland Passport Photo and Visa Photo Requirements, Rules, Guidelines, and specifications
iVisa Photos will send you a 100% compliant photo. See below guidelines to follow:
White background is required, you can stand against a wall or door
Look directly into the camera, face-centered
Size: 35mm x 45mm
Do not wear a hat. Headgear only allowed for religious reasons
Avoid a flash glare on you glass lenses if using everyday wearing glasses
You need two (2) photographs
Rules and requirements for babies, infants, and newborns Passport and Visa photos
The Irish have standard rules for adults and children. If you need to take photos for a baby then check out these few guidelines and tips. One, the baby's eyes need to be open so distract the baby with toys. Mothers recommend that you take your baby pictures after your baby has a good nap. That way your baby will be happy and wide awake. Two, a white background is a must. Three, if your baby is too little, then you try and can take the baby´s photo in their car seat.
Price and Cost
iVisa Photos prices are fair and start from $3.99 a photo. The best is that you can download the photo, choose home delivery, or pick up your photo at a local CVS, Walgreens, or Walmart. How to get your Irish Visa Photographs Online with iVisa Photos? iVisa Photos app is available for iOS here. and Android here
Tips to take a good photo at home that will be 100% compliant:
Use a white background, a door, wall, or white fridge
Keep your face straight, eyes open
Maintain a neutral facial expression, try avoiding smiling, do not frown
Stand next to a window while taking your photo. That way you will get a lot of light
Don't wear sunglasses or any other glasses that will cover your face unnecessarily
What you need to know before starting:
It takes only a few minutes to take a photo with our app
Select the country where you will use your visa picture as each country has different photo requirements
Use your smartphone (Android and iOS) or tablet
iVisa Photos service also give you the option to use a "photo editor" to edit your image, highly recommended
You can select home delivery, or choose Wal-Mart, CVS, or Walgreens for next day pickup.
Best of all is that you can also take passport photos, so in case you need to renew your passport then take that photo with us. Select a passport under "Photo Type" and if you need assistance then contact our 24-hour customer service via our online chat platform.
Traveling to Ireland is a must, buy your flight ticket today and get your visa.
Example of passport photos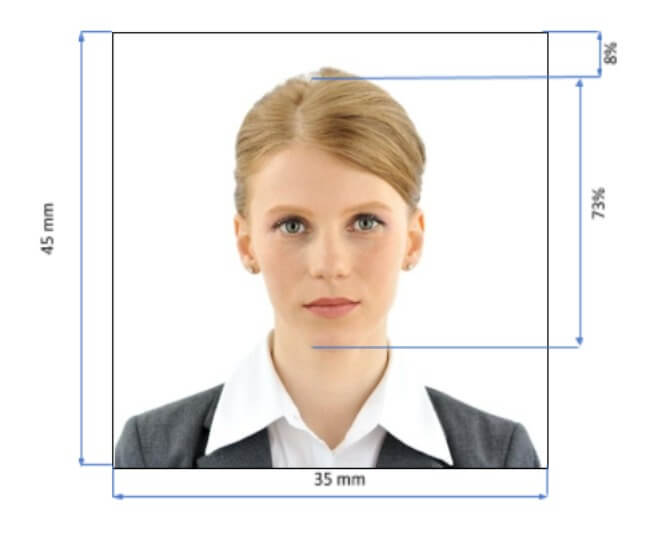 References