We know that taking a visa photo may seem complicated, but it's actually easy with our iVisa Photo service. We offer an online process, so you can obtain your UK visa photo just by connecting to the Internet. As well, we have the lowest fees on the market. Pay so much less than any photo booth or drugstore.
Our photo service includes a full guide on how to take the photo and a group of visa experts will confirm that your visa photo is valid for visa requirements.
How does the online process work?
It's super easy! Follow these guidelines to get the UK visa photo:
Choose the document you need the photo for. Select the visa option.
Don't worry about the dimensions. We've got you covered! Your UK visa photos will be 4.50 cm x 3.50 cm.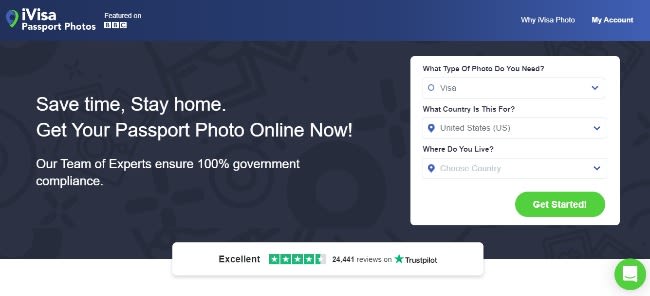 Pick the Print or Digital photo options.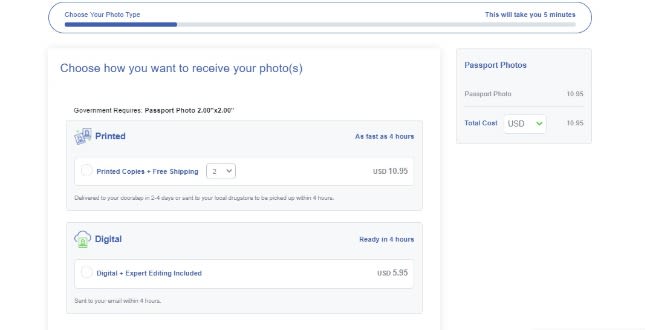 Take the photo by following our instructions. We have all the key information you need about the UK Visa photo requirements.
Our team will check your photo, so we are sure that your visa photo is compliant with UK government measures. If we find any flaws, we will contact you immediately.
Depending on where you are, you could select a Delivery Method (Home Delivery or Store pick-up). If you only need the digital version, then expect an email from us.
Decide on your chosen payment alternative between a credit/debit card or a Paypal account.
It's time to obtain your UK visa photos with us! We can help you with the UK Visa photo requirements!
What are the UK visa photo requirements?
If you are ready to start, then comply with these steps to take the perfect shot for your UK Visa:
Make sure to have proper lighting and background according to the UK guidelines.
Place yourself in the middle and show your full face to the camera.
Check the sizing requirements.
Print the photo so you meet the necessary standards.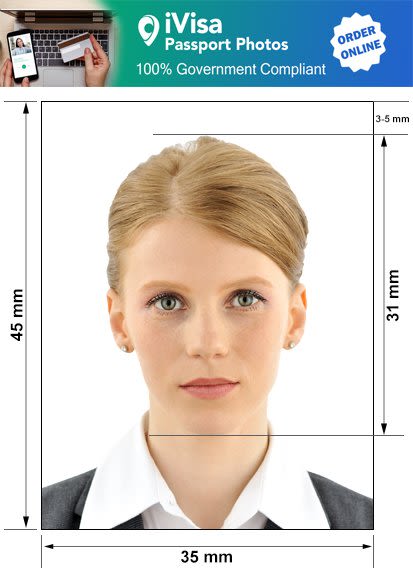 Get started! We have the right expertise to help you with the UK Visa photo requirements!
Frequently Asked Questions
How will I receive my print and digital photos?
Depending on your location, we have different alternatives to receive print and digital photos.
For travelers in the United States, there are two alternatives for photo delivery:
Digital Photos: we will send the photos to your email inbox so you can have them in digital format.
Printed Photos: select this alternative to receive your print photos at home. Wait a regular time of 2 to 4 days for your visa photos to arrive. Also, you have the choice to pick them up at your nearest CVS or Walgreens.
If you are not living in the US, but you are based in Europe or Canada, you have the opportunity to get the digital and print versions, as well. However, for the print version, we can only offer the home delivery option.
For any country in the world, you have the option to get the UK Visa photo in digital format. Receive an email from iVisa Photo with the visa photos you need. Remember that we can help you with the UK Visa photo requirements.
What are the prices of the UK Visa photo service?
Our prices are the cheapest! Obtain the UK visa photo in digital format for USD 5.95, which already includes the expert photo review. Our team will check your photo and confirm it's 100% compliant with the UK government's guidelines.
In case you need the UK visa photo in the printed version, get two copies plus free shipping for just USD 9.45 (this price is valid for people in the US). We have different price alternatives, according to the number of photos you want and your location. Explore the application page to check our minimum fees. We can help you with the UK Visa photo requirements!
Use iVisa Photo service now! We can support you with your photo requirement! Trust us, and don't worry about anything! We will take care of your UK visa photo requirements!