Making sure all your documentation is in order when applying for a visa, or green card is important, especially if you're on a deadline. One of the biggest hang-ups that can cause visa and green card delays, exorbitant fees, and a ton of frustration is not getting your visa or green card application complete in time. Having a valid and compliant photo created quickly is imperative when time is of the essence.
The easiest way to ensure you don't have to wait for your green card or visa photo is by finding the quickest green card and visa photo service available. iVisa Photos not only offers 24-hour turnaround times for photo printing, but it's also an affordable and convenient online ID photo print service.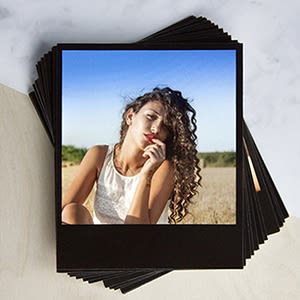 Choose iVisa Photos for the Quickest ID Photo Print Service
Getting an ID, visa or passport photo fast shouldn't be an obstacle. With today's technological advances, shouldn't there be a quick service that's easy to use and doesn't cost a fortune?
At iVisa Photos, we believe that getting your passport or ID photo should be fast, easy, and completely simple. You shouldn't need to know anything about passport photo regulations, guidelines, and individual country requirements: that's our job. We strive to make the online photo ID process intuitive and fast so that you can check one more thing off your to-do list.
We provide photo ID print services for every country and offer a short list of quick tips to help ensure you get an excellent photograph the first time. We'll walk you through every step of the process.
How Does the Photo Process with iVisa Photos Work?
When you sign up with iVisa Photos, you'll be able to upload or take a quick picture of yourself from your camera, smartphone, or computer and quickly upload it. We'll provide an easy list of facts to help you know what to wear, where to sit, etc. From there, we'll edit and enhance your photo to ensure it meets any laws and regulations regarding green card and visa photos. There's no need to hire an expensive passport photographer. We'll make sure everything is covered. If your photo doesn't meet compliance standards, we'll let you know, and you can upload a new photo. When it's 100% compliant, you'll see that your photo is good to go.
From there, you'll just select a convenient pickup location that offers photo ID print services. These places include CVS, Walgreens, Walmart, and other easily accessible stores. Need your picture quickly? No problem. We can have your photo ready for you to pick up as soon as the next day. It's really that easy.
Don't waste time worrying about your green card photo. With iVisa Photos' easy photo upload services, you'll receive a compliant photo in as little as 24 hours. Save time and money with our convenient, user-friendly services. Sign up today.
ID Photo Articles