Many countries in Europe are sensational to explore, and that's why Poland is not excluded from the list. To enter this country you must be sure of the documents required at the airport, which can be from a visa to an Embassy Registration. You can obtain a Poland Visa Extension through the embassy if you have a paper visa at your disposal, but in reality, you might only need the embassy registration to visit this country.
The good thing is that you can obtain your Embassy Registration through an online procedure that doesn't take you a lot of time to complete and it also has an effortless 3-step system. This process is possible thanks to the service of iVisa.com, a company in charge of facilitating everything related to your travel documents so that you can plan your adventures more pleasantly and enjoyably.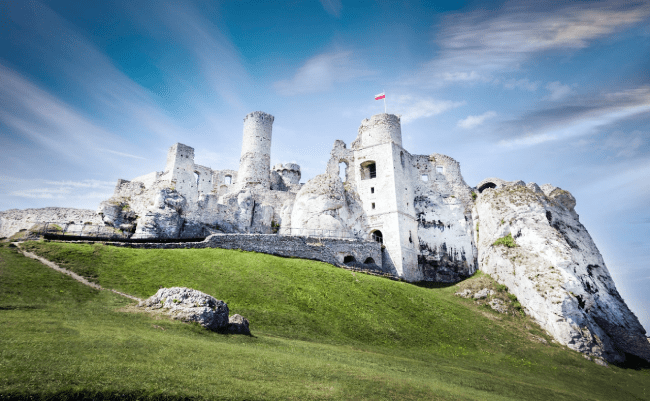 You may need a Health Declaration as well, so you shouldn't overlook this point either. With iVisa.com, you can also receive your Health Declaration by using our top-notch platform.
Contrary to what it may seem, processing these documents is not complicated and we can verify it with the information that you'll read in this article.
Frequently Asked Questions (FAQs)
You should read the following FAQs to know the steps needed before applying for these documents. This way, you won't have trouble when landing at the International airport.
What do I need to travel to Poland?
The answer to this question varies according to your nationality, but what you should know is that most of the time an Embassy Registration is the only thing asked. You can apply for this document with iVisa.com's online form.
A Health Declaration might also be required when arriving at the airport. We recommend you check our website to confirm this information because if you don't have any of these documents you could get a denied entry. Also, remember that you can ask for your Poland Embassy Registration before traveling with our website.
Start your online application here.
Where can I check if I need a visa to enter Poland?
We invite you to use iVisa.com's Visa Checker to corroborate if you require a Visa or not to enter Poland. Once you enter our web page, you'll see this tool. To use it, just select your country and select Poland as your destination. After that, you'll immediately receive the valid information to know if you can apply for a visa or not.
You'll also have the option to apply with the online form and save a lot of time on your travel documentation.
How can I apply for my Poland Visa Extension?
Take note that you can only receive the Poland visa extension by going to the nearest embassy. Therefore, we advise you that, if you already have a consular visa, contact the nearest embassy for more details on the extension.
On the contrary, if you don't have a visa, we recommend you to apply for the Embassy Registration to avoid issues when traveling to Poland.
How can I get the Embassy Registration and/or the Health Declaration to visit Poland?
Both documents are easy to obtain through iVisa.com's online process. With this service, you don't have to go to the embassy to receive both, and the best part is that iVisa.com's service has a high-quality result, so you surely be pleased with the product you receive.
Can I apply for both documents at the same time?
For the Health Declaration, you have to take a separate process aside from the Embassy Registration. However, using iVisa.com's website you can apply for both documents, and you might also find a special pack, but that's something that you'll see only when entering the online form.
Don't forget that the Poland Embassy Registration is an important requirement that you must show to the Immigration Authorities once you arrive there if you want to enter the country the soonest way possible. iVisa.com can assist you in receiving this document directly, even close to the travel date because this company has an amazing and fast process.
Get ready for your trip with the Poland Embassy Registration + Health Declaration on this link.
What requirements are needed to apply online?
In case you need to get your Embassy Registration and other important travel documentation with iVisa.com, you'll need to provide the following:
Valid passport: you shouldn't forget this document when traveling, and with iVisa.com, you'll only require a scanned copy of this document to apply online.
Applicant Photo: a valid passport photo might also be important. You can take advantage of iVisa.com Photos to receive your picture with a professional result and the fastest way possible.
Valid Email Address: you must provide a valid email address.
Payment Options: to pay for iVisa.com's service, you can usePaypal or a credit/debit card.
What are the processing times and prices to apply?
Remember this: If you want to obtain the embassy registration, you just need to pay a small fee to process this document in a few minutes. This way, you don't need to go to the embassy and you save valuable time.
Embassy Registration: USD 12,95 (all fees included).
Nevertheless, remember that with the Health Declaration, you must pay a separate fee. This document has a different price depending on your country of origin, so there's no exact total price for it. Keep in mind that iVisa.com has 3 procedure options depending on the urgency you need:
Standard Procedure Time – with this option you'll have to wait a few days to get your document. The price for this document is the least expensive.
Rush Procedure Time – you'll wait fewer days than before but the price will increase this time.
Super Rush Procedure Time – you'll only have to wait a few hours to get the document, but the price is the most expensive.
How can I apply for the documents with iVisa.com?
It's very easy to get both documents with iVisa.com, and it's a great idea to avoid wasting your time in vain. iVisa.com's work is to simplify the bureaucratic processes that are usually a must to obtain travel documents, so in this case, these are the few steps you have to follow:
First, write down your information here and after that, choose your procedure time.
Second, check that all the information written is alright and pay for iVisa.com's service (fees included) with your Paypal account or debit/credit card.
Third, as a final step, upload and attach the documents and send your online form.
After you complete the 3-step method, iVisa.com will focus on the tedious part, which is to send your application form to the official Polish authorities to obtain the Embassy Registration and the Health Declaration as fast as it can be.
How safe is to use iVisa.com's service?
You can feel relieved when applying online with iVisa.com. Our company has a high-quality service that also has a modern security system, so your information will not be filtered in any way. Also, our professional team has all the necessary experience to process your documents delicately and reliably. You can check what iVisa.com's clients say about the service we offer by reading our reviews here.
Where can I get more information?
Our super agents are always ready to help you whenever you need help! They're available 24/7. You can also send us an email to [email protected]