Portugal is a country entrenched in art, history, and culture. It remains one of the most laid-back and joyful travel destinations in Europe. Going to Portugal is an experience that you cannot miss! Its close proximity to the sea and its exciting cultures offer a wide range of sights and experiences to all travelers visiting the country.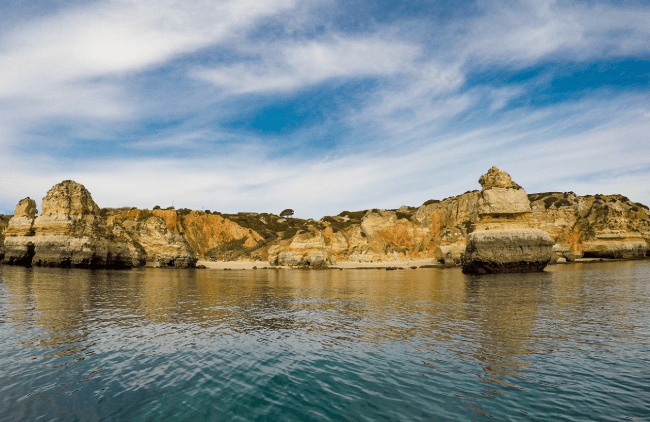 The coronavirus has made traveling a risky and cumbersome process. However, with the spread of the COVID vaccine, restrictions regarding the pandemic lockdowns are changing and people are beginning to visit Portugal once again. You will need a passport and a valid Visa to enter Portugal, other than that you will also require your Portugal vaccination certificate. This will help you travel within the country without any obstacles and it will also allow the officials to reach you in case of any medical necessity. With iVisa.com the process of obtaining this Portugal vaccination certificate is even better. All you need to do is fill out the application form and leave it up to us.
Obtaining your very own Portugal digital COVID certificate is a very quick process. You must visit iVisa.com and click here to begin your online travel documentation for Portugal.
Visit iVisa.com and start applying for your Portugal digital COVID certificate today
Frequently Asked Questions
If you have any queries regarding your Visa documentation for your visit to Portugal, you must read the frequently asked questions and their answers listed below. You can check out the latest updates regarding your stay in Portugal on iVisa.com.
Click here to know more about the Portugal digital COVID certificate
What is the Portugal digital COVID certificate?
The Portugal digital COVID certificate is a mandatory travel document required to enter Portugal. Like your passport and Visa, you cannot enter the region without this certificate. This document will contain all the details regarding your COVID vaccination and will help the Portugal government prevent the spread of COVID 19 infection in the country.
You can apply here to get your own Portugal digital COVID certificate today.
What is the application process for the Portugal digital COVID certificate?
iVisa.com helps you begin the online application process from your fingertips. To get your Portugal vaccination passport, you have to complete the following steps:
Start filling the application form on iVisa.com.
Pick a processing time and cost as per your needs.
Make a list of required documents and upload their scanned copies as mentioned on the site. *Submit the form and you will now have to pay the processing fees through Paypal or your debit card.
Start the application process today
How much will the application process cost?
There are several options that you can choose from at iVisa.com. Here are the three best choices that you can choose from for your documentation process:
Standard processing: This is a very inexpensive option. You can choose this method if you have a considerable number of days to go before your trip to Portugal.
Rush processing: This option is a little more expensive than the standard processing option. This option will relieve you of any anxiety regarding your travel documentation.
Super Rush processing: This is the quickest processing option, you can choose this for any urgent trips to Portugal.
Is iVisa.com reliable?
iVisa.com is a safe and reliable website. Thousands of people across the world have been able to complete their Visa documentation through iVisa.com. Our team of experts will ensure that there are no mistakes in your application form and that your Visa documentation is done in time.
I still have questions regarding my documentation, whom do I ask?
You can read the above-mentioned FAQs to know more about the travel documentation process for your trip to Portugal. However, if you still have more questions, you can contact us today via email and our customer support team will get back to you with verified information.
iVisa.com Recommends
The twin bays of Albufeira are a sight to behold. When here, you can explore the cliffs and the quaint villages that surround it. You can then visit the cathedral and Colegio Church in the Funchal region. When here you can also explore the Lavradores market and the Monte Palace gardens. The Roman temple of Evora is one of the most visited places in Portugal's Alentejo. From here, you can proceed to the capital city of Lisbon which is only 117 miles away. In Lisbon, you must visit the Castelo de São Jorge.
The city center, famous for the Parques das Nacoes, has several museums and markets that you can explore with your friends and family. If you want a break from exploring the cities and towns of Portugal, you can have an adventure on the exciting hiking trails of the Sintra region. You can then enjoy some of the best military architecture in the Elvas region- Igreja de Nossa Senhora da Consolação being one of its most popular sites.
iVisa.com wishes you an adventurous and joyous trip to Portugal.