Portugal is situated in southwestern Europe. It is the westernmost territory on the continent. Portugal is one of the oldest European states. It shares its border with Spain. Portugal is also bordered by the Atlantic Ocean, including Madeira and the Azores Portugal has an extensive 1,794 km (1,115 mi) of coastline.
Thanks to the Schengen Agreement, travelers who have an approved ETIAS visa waiver for Portugal and are traveling to Portugal can also cross the border and travel to Spain or any of the other 26 European countries.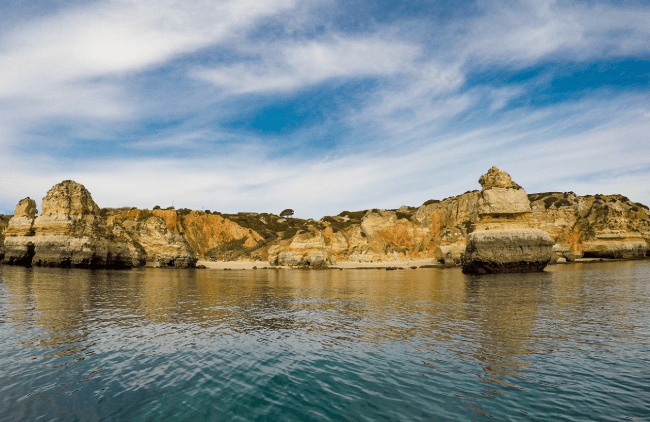 Portugal has been a member of the EU since January 1986. It joined the European Union at the same time as Spain. It is also a member of the Schengen Zone.
Keep reading this article, if you want to know more about Portugal ETIAS and how to apply for it. We will guide you throughout the application process for the Portugal ETIAS.
To learn more about the Portugal ETIAS for Citizens of Tuvalu, you can visit iVisa.com. We provide detailed information so you don't have to run back and forth or need lots of documents to apply for your Portugal ETIAS application through iVisa.com.
Frequently Asked Questions
I have aTuvalu passport, do I need an ETIAS to visit Portugal?
If you have a Tuvalu passport or are from Tuvalu then you will require Portugal ETIAS to travel to Portugal. Click on Portugal ETIAS for Citizens of Tuvalu to find out how you can apply for your application form.
What are the documents required to apply for a Portugal ETIAS?
You will need the following documents to fill out the application form to apply for a Portugal ETIAS for Citizens of Tuvalu through iVisa.com:
Your professional photo iVisa.com passport photo service can help you to get one.
Your passport which has at least six months of validation.
Your Email address where you will receive your Portugal ETIAS.
Valid payment options like Paypal or a debit/credit card to pay the application fee.
How do I process my Portugal ETIAS?
To process your application form for Portugal ETIAS, you have to follow the following steps.
First, go to iVisa.com application form. Fill out all the details asked in the application form and select a processing time that suits best your travel needs.

Second, make sure that all your details that you have filled in are correct. Pay the application fee online through valid payment options like a debit/credit card or Paypal.

Third, Scan and upload your passport and other required documents. Click on the 'submit' button.
What are the processing times and prices?
iVisa.com has three options to choose from through which you can process your application for a Portugal ETIAS:
Standard processing time: The standard option comes up with affordable pricing. You will receive your ETIAS at a low price through the standard service.
Rush processing time: This is a Rush processing option and offers a faster service compared to the Standard processing option. However, it is more expensive than the standard option.
Super Rush processing time: Super Rush option is more expensive than the above two but you will receive your ETIAS asap.
If you want to know more about Portugal ETIAS check out Portugal ETIAS for Citizens of Tuvalu for more information.
Is it safe to use iVisa.com to get my Portugal ETIAS?
Yes, iVisa.com is very safe and trustworthy to use as your service provider. We have a strong database that protects all your data and information from third-parties. You can take a look at the customer testimonials where our customers have given their feedback about our service.
I have more unresolved questions, where can I find more info?
Our customer service is available 24*7 to help you. Any of our customer service representatives can solve your queries. We would be more than happy to help and guide you. You can also check out Portugal ETIAS for Citizens of Tuvalu for more info.