Travel makes memories and fills the minds of travelers with joy. Traveling and experiencing different places can create a peaceful atmosphere for an individual, away from their busy schedule. We recognize how travel transforms you and your expectations. So we are here with an efficient team to help you get all the requirements for your trip to Portugal.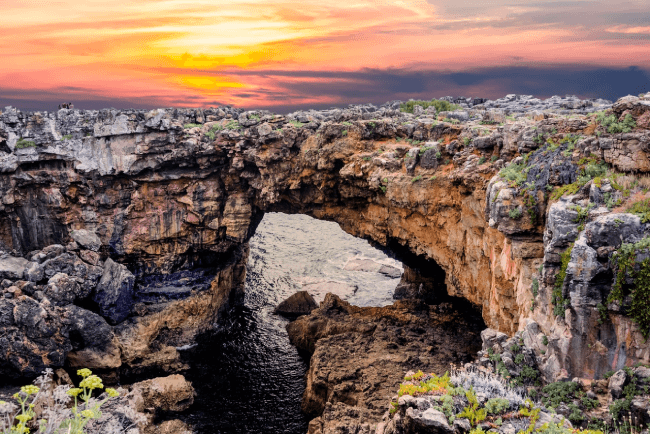 The Schengen visa is required for many travelers who want to enter Portugal. Start your Portugal visa with iVisa.com and learn more about the Portugal Schengen visa requirements.
Frequently Asked Questions
HOW LONG CAN I STAY IN PORTUGAL BASED ON MY VISA?
The Schengen visa is a short-stay visa and takes the form of a sticker affixed to the travel document. Short-term stay means 90 days in any 180-day period.
The precise length of validity of your visa is indicated on the visa sticker under the heading "Duration of visit". Please visit the website to get more information on how to read your visa sticker and to make sure you understand the Portugal Schengen visa requirements.
Do I have to quarantine once I arrive in Portugal?
It is not obligatory, but travelers who do not have proof of a COVID-19 test result will have to take the test at the airport, and they must self-isolate at their accommodation until they get the test results.
However, all travelers arriving from one of the following countries must quarantine for 14 days: South Africa, Brazil, Cyprus, Croatia, India, Lithuania, Netherlands, or Sweden.
MY PASSPORT EXPIRES IN TWO MONTHS; WILL I BE ABLE TO APPLY FOR A PORTUGAL VISA?
No. you cannot apply as it is a requirement that the passport should be valid for at least 3 months before the trip. A valid passport is a Portugal Schengen visa requirement. Check the validity of your passport before planning the trip. A valid passport is a major requirement to apply for a Portugal visa.
WHAT ARE THE NECESSARY DOCUMENTS REQUIRED TO APPLY FOR A PORTUGAL VISA?
Application documents are an important part of any visa process. You can click here to learn more about the Portugal Schengen visa requirements. All you need are:
Valid passport: a passport is mandatory to fill in the application.
A valid method of payment: to pay for the Schengen visa application you can use a debit/credit card or PayPal.
Current email address: this is required as we need a valid email address to deliver the approved visa.
Additional documents: employment, education, and personal details as well as the member state of intended first entry and your travel plans. Then, all you need is to have is proof of accommodation and travel medical insurance.
DO I HAVE TO PRESENT ANY OTHER PORTUGAL SCHENGEN VISA REQUIREMENTS AT THE BORDER?
The short-stay visa does not automatically entitle you to enter the country. At the border, you may need to submit additional documents such as evidence you have sufficient means to cover the stay and proof of your return trip. You may need to have copies of letters of invitation, travel confirmations, and other documents stating the purpose of your stay.
DO I NEED A SCHENGEN VISA AS A U.S CITIZEN TO TRAVEL TO PORTUGAL?
No. you only need a valid passport within an expiration date three months beyond the latest date of your travel in the country. Citizens of the United States enjoy visa-free entry into Portugal. Follow this link to check your visa eligibility with iVisa.com's visa checker tool and to run through extra details about Portugal Schengen visa requirements.
STATE THE STEPS TO COMPLETE THE IVISA.COM APPLICATION?
Applicants will complete the simple Schengen visa application form within minutes, by filling in basic personal, passport, and travel information. You will be required to answer a few security-related questions to submit the form for approval. This is simpler than applying for another visa, where you need to go to the embassy. The process includes.
First, complete the online application. You must initially fill the form through an online process with accurate data.
Second, make a payment online. Verify the given data and complete the payment of the application fee through debit/credit card.
Third, upload the required documents. Then, press the "SUBMIT" button to upload the application.
If you have any doubts about any of these steps, feel free to contact us. Our customer support team will contact you via chat or call to resolve the issue.
HOW FAST CAN IVISA.COM PROCESS MY ORDER?
The iVisa.com application process is less tiresome compared to other applications conducted in the usual manner. This is all why we have provided you with convenient services. iVisa.com offers three services:
Standard Processing Option: here, you can get your documents most affordably and at a cheap price.
Rush Processing Option: you can avail of the document at a more expensive price and faster than the above option.
Super Rush Processing Option: the most expensive and fastest method to get the document.
WHAT MAKES IVISA.COM BETTER?
We believe that only if we are capable of fulfilling the requirements of each customer by providing individual satisfactory travel experiences, we can drive customer trust. Every traveler wants to travel in accordance with their dreams, and we provide our services by considering each customer's affordability and convenience. Our team of experts is well experienced in handling travel documents of various natures. Complete the application with iVisa.com and prepare for a wonderful experience in Portugal.
WHERE TO LOOK FOR MORE INFORMATION, IF I HAVE ANY UNRESOLVED ISSUES?
If you have any unresolved issues, then contact our customer support team. They will help you resolve the issue as soon as possible. Our team of experts ensures quality service 24/7.