As the coronavirus vaccine is affecting more people, traveling restrictions are loosening up again. As a traveler and adventurer, you might be wondering, "Do I need a vaccine to travel to Portugal?" Well, you are fortunate because people visiting Portugal do not need a coronavirus vaccine to visit the pristine beaches of Portugal.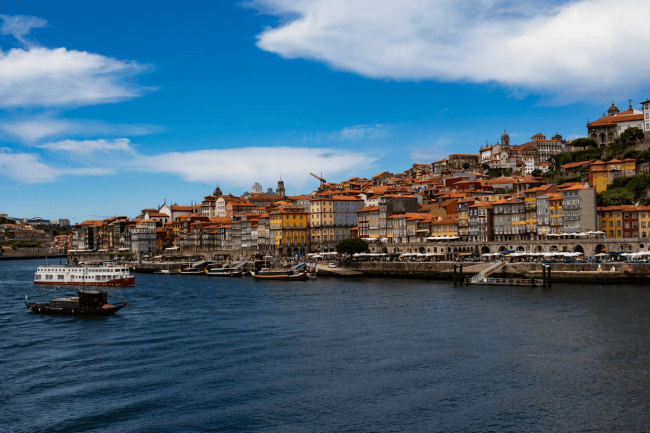 However, you will need other necessary documents to complete your visit to Portugal stress-free, including the Passenger Locator Form. You can apply with us today to get this required document.
Find out more about the travel documentation for Portugal.
Can I get a Passenger locator card through iVisa.com?
Getting the Passenger Locator Form can be a tedious task, but through the following three quick steps, your application will be ready in no time:
Complete the online form with your personal information.
Check your answers to proofread all the details you have added to the form. Once you have done that, select your preferred processing time and make the payment.
Upload any essential document as asked in the form. iVisa.com will send you the processed Passenger Locator Card to your email address as soon as it is approved. With these simple steps, your application process is completed.
Frequently Asked Questions
Do I need a vaccine to travel to Portugal?
If you are visiting Portugal, you do not need a vaccine at the moment. These guidelines are constantly changing, you must keep checking the news in case the guidelines change.
However, you will need a Passenger locator card in any circumstance to enter Portugal. You can find out more about the process to get your travel documents ready.
Do I have to quarantine once I arrive in Portugal?
It is not obligatory, but travelers who do not have proof of a COVID-19 test result will have to take the test at the airport, and they must self-isolate at their accommodation until they get the test results.
However, all travelers arriving from one of the following countries must quarantine for 14 days: South Africa, Brazil, Cyprus, Croatia, India, Lithuania, Netherlands, or Sweden.
Can iVisa.com help me in getting the entry requirements for my visit to Portugal?
Yes, we can help you get the documents for a hassle-free trip to Portugal. Among other things, you might need a Passenger Locator Card to enter Portugal. This requirement also applies to citizens of Portugal who wish to enter Portugal.
Begin the application process today
I have to travel urgently! Can iVisa.com speed up my application?
Yes. iVisa.com has created three options for all our visitors to ensure that any urgent requests can get processed faster in order to help all those who are visiting Portugal:
Standard processing (

USD 20.00

-

1 Business Day

): This is the most affordable option for those who already have a date in mind for their travel and want to plan their trip in advance.
Rush processing (

USD 35.00

-

8 hours

): You can pick this option for your application if you have a slightly higher budget in order to get your Passenger Locator Form well in advance.
Super rush processing (

USD 60.00

-

4 hours

): This is the most suitable option if you need to leave for Portugal immediately. This is the quickest option. If you select it, we'll make sure that you get your document as soon as possible.
Will I need a lot of documents to start my iVisa.com application?
When applying through iVisa.com, you will only need the following documents:
Passport with your information page (that is the page with your picture).
A legal debit or credit card to process your payment for the application.
An email address to receive your Visa.
I still have a few more questions, what do I do?
If you are still wondering if you need a vaccine to travel to Portugal, you can write to us via email to get more information about the same.
iVisa.com Recommends
Portugal, one of the oldest countries of Europe and most famous for its port wine and football, is visited by people across the world to get a break from their hectic schedules. When there, you can explore the best of food, football, and flavors!
You can begin your adventures in Portugal with a visit to Castelo de Sargo and Alfama in the capital city of Lisbon. Palacio Nacional is just a day trip away from Lisbon located in the heritage city of Sintra. Here you can also visit the ancient Castelo dos Mouros and the Palácio da Pena. The waterfront at the Ribeira is shrouded by Baroque architecture and Torre dos Clerigos by the Se Cathedral. You can make a rejuvenating trip to the Douro Valley via its scenic mountainous routes. The Templo Romano is also one of the most frequently visited sites in Portugal alongside Capela dos Ossos. iVisa.com hopes you have a safe and sound trip to Portugal!