A few weeks ago, the European Commission showed its proposal for the creation of a digital document to prove vaccination, testing, or recovery from COVID-19. This document is commonly referred to as a 'Vaccination Passport', and as you can guess, all the countries in the EU, including Portugal, are working hard to launch this document without issues.
The Vaccination Passport Portugal might be a thing in a few months, but for now, what we can ensure, is that you must have a Health Declaration on hand before entering this country. Plus, both things might end up being the same, so it's not a challenge at all.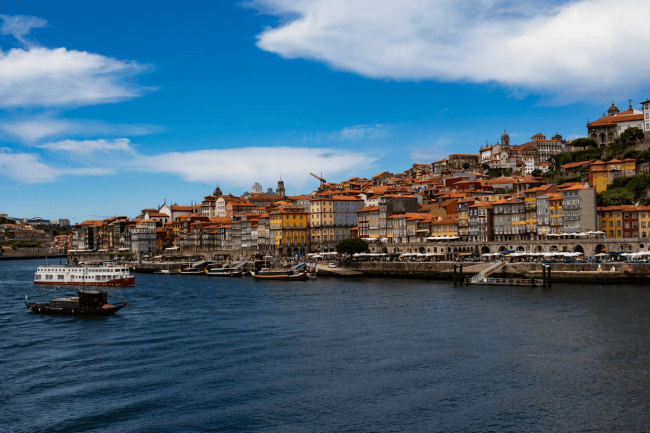 The other thing we can ensure is that the health declaration is available at iVisa.com, and we'll surely help you with all the things related to the upcoming vaccine passport.
Read the information below to learn more about the Vaccination Passport Portugal and the documents required to enter this European country.
Frequently Asked Questions
What is the vaccination certificate and what other required documents do I need to travel to Portugal?
Similar to a national passport, a vaccine passport could allow the bearer entrance to a venue, for example, a concert, a festival, etc. It could also allow any traveler to enter countries like Portugal to enjoy a vacation. This document could work as proof of vaccination in addition to a visa and a usual passport.
There's still more information to come about the Vaccination Passport Portugal, but it's probably similar to a Health Declaration. For your convenience, we can help you get this document on our platform.
Before traveling to Portugal, make sure you have:
Your Health Declaration.
Your current and up-to-date passport.
An email address to obtain the information.
Credit or debit card, or a Paypal to proceed with the payments.
Will I need to quarantine once I arrive in Portugal?
Quarantine isn't obligatory, but if you do not have proof of a COVID-19 test result, you will have to take the test at the airport, and you must also self-isolate at your accommodation until you receive the test results.
How much does this document cost and when can I obtain it?
We don't have an exact price for the Vaccination Passport Portugal yet, but it surely won't be expensive. What we can give you is the price for the Health Declaration. Remember that each price varies according to how fast you want to obtain this document:
Standard Processing:

1 Business Day

-

USD 20.00

Rush Processing:

8 hours

-

USD 35.00

Super Rush Processing:

4 hours

-

USD 60.00
How to obtain a Vaccination Certificate online
It is possible to get Health Declaration online, and remember that this document is the same as a Vaccination Certificate. Don't forget that it is necessary to confirm you're in good health, and that includes not only the coronavirus but also other diseases like yellow fever.
This is what you have to do to apply online:
Step one, answer all the questions in the online questionnaire we offer and choose a processing speed.
Step two, review the answers you gave to avoid typos or mistakes and pay for the fees.
Step three, attach all the documents required to proceed with the request, and once you're ready, send it by clicking on 'submit'.
Now you only have to wait for your certificate! You'll receive it via email inbox, so stay alert to that!
Is iVisa.com safe?
At iVisa.com we take safety seriously, so you can be sure that we won't put any detail you give in danger. We try the best we can to keep your information safe and protected. Plus, we have a customer service team that's ready to take your call if you have doubts.
Where can I get more information?
Are you still having doubts about the Vaccination Passport Portugal? Don't worry, we're ready to help you by giving you more details about this document and other important details to enter Portugal. To check that, simply click on our FAQ page. In case you prefer personal help, you can always reach out to us here.
iVisa.com Recommends
Europe is more than Spain, France, and Italy. There are so many countries to visit in the old continent, and Portugal is surely one of the most interesting. This country is popular for its capital city, Lisbon, but that's not all that it has to offer. Portugal is home to the beautiful beaches of Algarve, as well as the delicious wine in Porto and Madeira. Thanks to its location, Portuguese cuisine is one of the most recognizable in the world, especially with plates full of codfish and sardines.
Aside from that, Portugal is also a place with hundreds of castles, built many centuries ago. All of these castles tend to be surrounded by beautiful plants and flowers like lavenders, lilacs, sunflowers, lilies, daffodils, and daisies.
You can visit many places in Portugal aside from Libson. For example, Porto, Fátima, and the Portuguese Riviera. You can also explore Northern Portugal if you want to relax in quiet valleys and greenish parks.
Regardless of what you prefer to do in Portugal, do not forget to get your Health Declaration at iVisa.com.