If Portugal is your first stop on your Euro trip, check the latest entry requirements. These measures come as a result of the Coronavirus pandemic. If you have been vaccinated against COVID-19, you have it easy! You will be able to enter Portugal without any problems. Find out more with the help of iVisa.com, as we're experts in all these matters.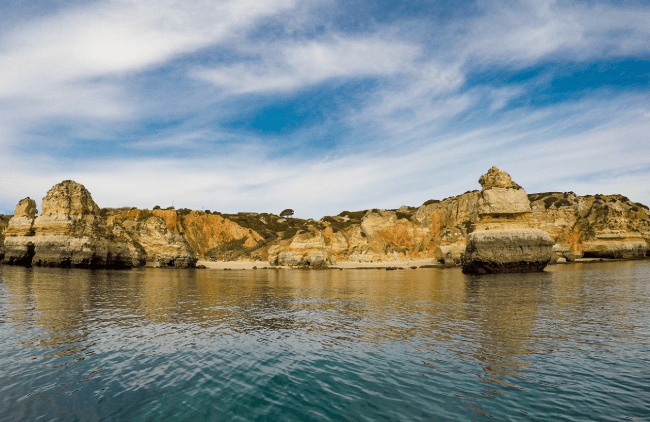 Check which COVID-19 vaccines are approved for travel for Portugal (July 2021) in the following FAQs.
Frequently Asked Questions
Which countries are on the allowed list?
Flights are the following countries are allowed to enter Portugal: European Union (Austria, Belgium, Bulgaria, Croatia, Republic of Cyprus, Czech Republic, Denmark, Estonia, Finland, France, Germany, Greece, Hungary, Ireland, Italy, Latvia, Lithuania, Luxembourg, Malta, Netherlands, Poland, Portugal, Romania, Slovakia, Slovenia, Spain and Sweden.), Liechtenstein, Norway, Iceland, Switzerland, Australia, Brazil, Canada, Chile, China, South Korea, United States of America, Jordan, Kuwait, New Zealand, Qatar, Rwanda, Saudi Arabia, Singapore, Taiwan, Ukraine, Uruguay, United Arab Emirates, United Kingdom, Hong Kong and Macao
Do I need a COVID vaccine or vaccination certificate to enter Portugal?
No, you don't. As of today, COVID certificates are not mandatory to enter Portugal. Now if you have an EU Digital COVID Certificate or a valid vaccination certificate issued by the countries mentioned below, you won't need to present a negative PCR test result nor to follow a quarantine.
Approved vaccines are Janssen, AstraZeneca, Moderna, Pfizer-BioNTech. You are considered vaccinated if all doses of a vaccine against SARS-Cov-2 have been administered for at least two weeks before traveling.
Vaccine certificates from Albania, Andorra, Switzerland, Faroe Islands, Israel, Iceland, Liechtenstein, Morocco, Monaco, North Macedonia, Norway, Panama, San Marino, Turkey, United Kingdom, Ukraine, and the Vatican are accepted as well as recovery certificates.
Which COVID-19 vaccines are approved for travel for Portugal (July 2021)?
Following the measures from the European Medicines Agency (EMA) and the World Health Organization (WHO), Portugal authorities accept these vaccines:
Comirnaty – Pfizer/BioNTech Manufacturing GmbH
Vaxzevria – AstraZeneca
Spikevax; mRNA-1273), Moderna Biotech
Janssen-Cilag International NV.
We have all the details about which COVID-19 vaccines are approved for travel for Portugal (July 2021).
Do I need to quarantine when I get to Portugal?
Quarantine requirements: There are no quarantine requirements in Portugal.
Let's learn more about which COVID-19 vaccines are approved for travel for Portugal (July 2021).
Can iVisa.com help me in obtaining the entry documents for visitors to Portugal?
Yes! iVisa.com is the perfect platform to help you with any documentation you need before entering Portugal. You need to have a valid passport to start the process to get the Portugal Passenger Locator Card. The health document is mandatory for all incoming visitors.
We can explain which COVID-19 vaccines are approved for travel for Portugal (July 2021).
What are the processing times and prices?
Check these three options for your Portugal Passenger Locator Card.
Standard processing: If your trip won't happen soon, select the process that takes longer.

USD 20.00

-

1 Business Day

.
Rush processing: We will work on your application faster for a higher price.

USD 35.00

-

8 hours

.
Super Rush processing: Receive all the necessary documentation right away.

USD 60.00

-

4 hours

.
What are the documents I need to start my iVisa.com Application?
In order to begin the procedure, you need to have these:
A valid passport. Your details and picture should be shown clearly.
A payment option. Pay for the professional service with a credit/debit card.
An email address.
We can let you know which COVID-19 vaccines are approved for travel for Portugal (July 2021). Trust us and travel!
Is it safe to use iVisa.com?
For sure! We know what you need, and we can provide it at the right time for you. Obtain the Portugal Passenger Locator Card with iVisa.com. We work with the highest security guidelines. Check what our customers have to say and confirm we can support you!
If I have more unresolved questions, where can I find more info?
Don't hesitate to connect with our support agents, who can explain which COVID-19 vaccines are approved for travel for Portugal (July 2021).
We're available 24 hours a day!
iVisa.com Recommends
Portugal is the perfect scenario to have your next holiday in Europe. Start your trip with Belém, a Lisbon suburb that used to be the favorite spot for sailors from the 15th and 16th centuries. One of the most famous sailors of these shores was Vasco da Gama, who found out the route to India in 1498. His statue was commissioned by King Manuel I. Visit the Mosteiro dos Jerónimos and appreciate the beautiful architecture. This church represents the Manueline architecture, and the South Portal is just gorgeous. Inside the temple, you will find the tomb of Vasco da Gama and other relevant Portuguese figures, like Luís de Camões, a poet, and chronicler.
Continue with Lisbon's oceanarium and learn about the diverse ocean habitats. It's considered one of the largest oceanariums in Europe, and you will find tons of fish and marine animals. Find landscapes that show the ecosystems from the Atlantic, Pacific, Indian and Antarctic oceans. The central tank holds species of sharks, rays, and others. It's time to explore Portugal with the help of iVisa.com.