Portugal is a country in Southern Europe that is packed with jaw-dropping sites to visit. These attractions are guaranteed to charm people across the globe with their stunning natural views and rich history. The beaches in the Algarve are considered to be one of the cleanest in Europe. You can also add the mouth-watering seafood cuisine that is the pride of Portugal. Portugal is surprisingly diverse and a visit there is a great way to experience a new culture.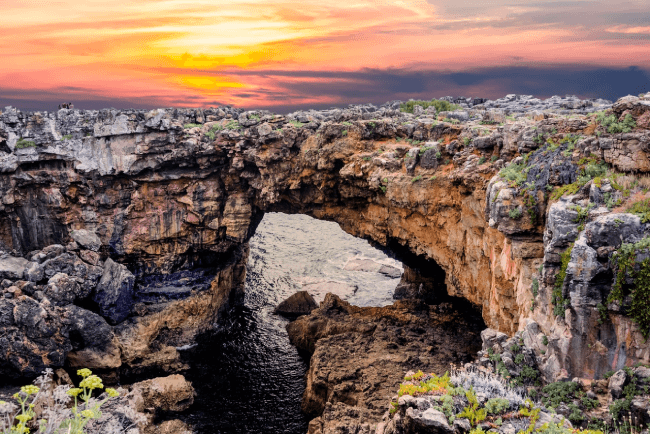 Citizens of Macedonia can enjoy the treats that Portugal flaunts without obtaining a visa, being one of the countries under a visa waiver agreement with the Schengen Area. However, this means that Macedonian travelers to Schengen countries can "slip through the net, so to say" since immigration authorities can only know about them when they are at a point of entry waiting to go into the region. This is why the European Commission designed a system that can assess information about these travelers before they even arrive. This is called the ETIAS. Read on and discover more about this system.
Frequently Asked Questions
What do I need to know about Portugal ETIAS for Citizens of Macedonia?
The ETIAS is a system that can vet citizens of non-Schengen countries with a visa waiver agreement with the Schengen Region. They are assessed to make sure that they present little to no threat to Schengen security. In a way, it is similar to the ESTA of the United States and it functions much the same way. All eligible travelers must have a Portugal ETIAS for Citizens of Macedonia before they travel to the region.
You can visit iVisa.com's website to check your eligibility. We have a visa checker tool that determines if you are qualified to apply for the travel authorization.
As a citizen of Macedonia, do I need to visit the embassy to apply for ETIAS?
The Portugal ETIAS for citizens of Macedonia is available online. You do not need to make an appointment with the embassy or consulate. Also, the document and information needed are easier to fill in at iVisa.com. It only takes a few minutes to complete an application form, making it way more convenient when compared to a visa.
How long can I use the ETIAS for?
Like all ETIAS authorizations, the Portugal ETIAS for citizens of Macedonia is valid for up to 3 years depending on the remaining validity of the passport that is linked to it. You are allowed to stay in the Schengen Zone for a total of up to 90 days inside any country, with the total counted in any period of 180 days. The travel authorization comes with multiple entries, which means you can enter the zone as many times as you need, as long as you do not violate the 90/180 rule on the duration of stay.
If your ETIAS or the passport used on the application expires, you must apply for a new travel authorization since both are electronically linked to each other.
What are the procedures for applying for ETIAS with iVisa.com?
Applying for any travel document can be a complicated and time-consuming task to do. That is why iVisa.com has created a simplified application form. Follow the following easy steps:
First, fill out the application form online at iVisa.com and choose the preferred processing speed. Next, double-check the information and proceed with making your payment. We have a flexible payment method which can be done through any debit/credit card or PayPal. Finally, attach the documents needed such as a scanned copy of your passport's bio page.
Click the appropriate button to submit the application. A generated order number will be provided which you can use to track your application.
Our team of experts will take care of your application and will keep you posted to the email address you have provided.
Can I trust iVisa.com with my application for a Portugal ETIAS for citizens of Macedonia?
Of course! Our company will help you obtain the Portugal ETIAS for Citizens of Macedonia. iVisa.com is an authorized processing company employing teams of visa experts that help maintain our success rate at just below 100%. Your travel authorization is practically guaranteed when you use our platform.
If I want to clarify something, where can I contact you?
Our customer care is available for you anytime. You can contact us through a live chat or send your questions through email at [email protected].