Are you planning a trip to Portugal from the end of 2022 onwards? You must have an ETIAS to enter Portugal. It is a travel authorization introduced to reduce security concerns and to keep track of the visitors to the European Union. By the end of 2022, having an ETIAS will be mandatory. It is an online registration, it will only take 10 minutes of your time and you can apply for an ETIAS from wherever you are. You can also apply for an ETIAS with iVisa.com. It is effortless to apply with iVisa.com and we are an experienced firm in applying for travel documents.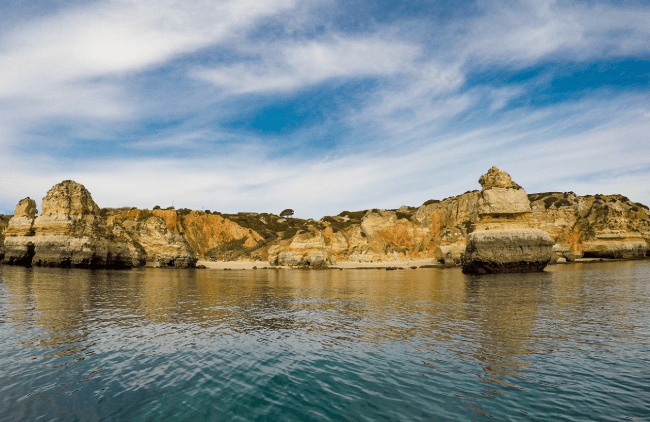 Frequently Asked Questions
Is ETIAS needed to enter European countries?
As of now, the law does not require you to have ETIAS to enter Portugal. But from late 2022 you will need an ETIAS. ETIAS is a European Travel Information and Authorization system to pre-screen travelers and to protect the country from any security threats. For more information on Portugal ETIAS for citizens of Malaysia, visit iVisa.com.
What essential items do I need to apply for ETIAS?
When ETIAS comes into force from 2022, it should be applied for online and there is no need to visit the embassy/consulate for an ETIAS.
You should have a valid passport.
A credit/debit card to pay the application fee.
A valid email address.
If you have these documents, then you can easily apply for ETIAS through iVisa.com.
What are the usual questions when filling the ETIAS application form?
Applying online for ETIAS will only take a few minutes. They will ask you for some information. The information that will be asked when you are applying for ETIAS are:
First, you will be asked for your biometric information that includes your full name, birth date, and your place of birth.
Your nationality.
Your permanent address.
Email address and your contact number.
You will also be asked some basic questions, which include medical or health status and security questions. Click this link for more examples.
For how long can I stay in Portugal with ETIAS?
With ETIAS you can enter Portugal multiple times while your ETIAS is valid and that includes if you have not stayed for more than 90 days within the 180 days period. So when your 90 days' stay is completed, spend the next 90 days outside Portugal to get another 90 days stay in Portugal. The authorities do not allow your stay to exceed 90 days. If it exceeds 90 days then you will not be granted another 90 days stay in Portugal. Follow this link for more details on Portugal's ETIAS for citizens of Malaysia.
How much does it cost for ETIAS, when applying with iVisa.com?
The cost of applying for ETIAS depends on the option you choose, and they base the cost on the processing time. There are three processing options with iVisa.com. They are Standard Processing Option, Rush Processing Option, Super Rush Processing Option. The cost of these options differs with these options. It relates the cost with the processing time it has. Standard Processing Option will take time to process compared to other options, so it is less expensive. Rush Processing Option processes your application faster than the standard processing option. Super Rush Processing Option processes your application much faster than any other options, so it is the most expensive option. You can select any option according to your needs.
Which are the procedures involved in applying for ETIAS with iVisa.com?
To apply with iVisa.com is safe, and it will only take a few minutes' time to apply with iVisa.com. There are only three steps that you should follow:
The first step is filling out the application form and then choosing the processing time.
The second step is to cross-check the information that was provided, after that you have to pay the fee using your credit/debit card or using your PayPal account.
The third step involved is uploading the scanned copies of application fees and attaching other documents.
Then you can click to submit. After we complete the process, the ETIAS will be sent to you via your email address.
Will my personal information be safe with iVisa.com?
We are an experienced firm, so we will not put your information in danger. All your information is secured and backed up by security software and our professional team takes good care of it. You can also read reviews for more authenticity.
What should I do to get more information?
Our team is always there to help you. You can contact us 24/7. For more details on the Portugal ETIAS for citizens of Malaysia, you can also visit iVisa.com's webpage.