Portugal is a sovereign Southern European country that comprises the continental part of Portugal on the Iberian Peninsula and smaller archipelagos in the Atlantic Ocean. It is bordered by Spain and Morocco. The essence of Fado and Saudade lies at the cultural heart of the nation. The country is well-known for its delicious food and wine, bull-fighting, breathtaking landscapes, and first-class hospitality. Portugal is the ideal escape from the mundane daily schedule.
Portugal has a noteworthy history in passing some of the most ground-breaking laws. The country has risen from rags to riches with their new schemes and expansion of their economy. This place thrives on its history and culture and is every history-buff's favorite place.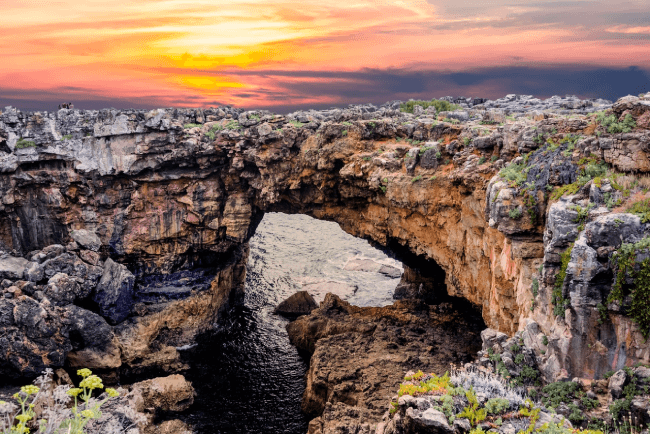 Portugal is one of the oldest countries and has been a member of the European Union and Schengen. A new system called the ETIAS will be enforced in 2022, after which all the residents of Saint Vincent who are planning their future trips to the country will need an ETIAS to enter the country which is in the Schengen area.
This new system will further ensure the safety of the citizens, tourists, and the Schengen Area and the EU, in general. You do not need to be worried about this whole process because we at iVisa.com are here to save the day. You can follow our guide on how to obtain a Portugal ETIAS for Citizens of Saint Vincent and apply for your ETIAS by visiting our website.
To omit the confusion surrounding this matter, we have compiled a set of Frequently Asked Questions that citizens of Saint Vincent might have while applying for their ETIAS.
Frequently Asked Questions
The objective of this part is to solve any existing or new questions that might bother the citizens of Saint Vincent. You can apply for your Portugal ETIAS for Citizens of Saint Vincent through iVisa.com.
What is Portugal ETIAS?
The ETIAS or European Travel Information and Authorization System is a recent development that is to be enforced in 2022. It is an e-travel document that is required to enter Portugal which is in the Schengen Area.
What are the documents required for the application process?
Applying for an ETIAS is now a piece of cake thanks to iVisa.com which will hardly consume much of your precious time. The documents you need to provide for the application process are as follows:
Passport: A valid passport whose expiry date surpasses your international stay by at least 3 months.
Email address: An email address via which your documents can be safely mailed.
Credit card/ Debit card/ PayPal: A credit or debit card or a PayPal account to make the payment for your visa waiver application form.
What is the processing time and price for the ETIAS?
The citizens of Saint Vincent have three options to choose from. The cost of this depends on the time taken to process your visa. Your options are:
Standard Processing: This method will deliver your visa to you on time for your trip. This is a budget-friendly option.
Rush Processing: Faster and more expensive than the standard processing time.
Super Rush Processing: This is the most expensive and fastest of the three.
You can also visit iVisa.com for more information about the Portugal ETIAS for Citizens of Saint Vincent.
What is the application process for a Portugal ETIAS?
You can now obtain your Portugal ETIAS for Citizens of Saint Vincent in less than half the time you spend running to an embassy. Follow these steps to apply by visiting iVisa.com for your visa today:
Application Form: Fill in the details for your application form.
Payment: Pay for your visa via credit/debit card or through a PayPal account.
Documents: Upload all the required documents and submit your form.
In case of any technical issues with respect to the visa application process, you can contact our customer service team.
How long can one stay with a Portugal ETIAS?
Residents of Saint Vincent with an ETIAS are allowed to stay for a time period of 90 days. This begins from the day of your arrival in the country.
How safe is iVisa.com?
iVisa.com values your privacy deeply and therefore, to ensure the safety of your personal information, we take extreme steps. Our systems are of a high-end quality that removes all third-party interferences and keeps your details 100% safe. You can find out more by visiting our website.
I still have questions, what do I do?
If these questions were not enough, you can head over to our website iVisa.com to find out more about the ETIAS. You can get in touch with our customer support executives who are available to solve any specific queries that you might have as well. We are at your service 24x7!