Portugal, a Southern European country, is one of the finest but often an unsung holiday destination. It is vibrant, energetic, fun and at the same time, it is cozy, relaxed, and simple. With a rich history, amicable hospitality, renowned and emerging restaurants, the country is filled with a variety of shops and hotels: Portugal is a name on everyone's lips. The geographical topography and Mediterranean climate which make the country so pleasant are an added bonus.
Portugal remained a colonial power till the 1970s until the country finally became a democratic republic. The country has risen from a poverty-stricken state and has modernized itself by expanding its economy to incorporate a range of manufactures and services. In keeping with the times, a new visa system called the ETIAS has been designed. This system has been patterned to surveil those who enter the country which is in the Schengen region. The ETIAS is supposed to be implemented in 2022 after which Serbian citizens will be required to procure a Portugal ETIAS to enter the country which is in the Schengen area of the EU.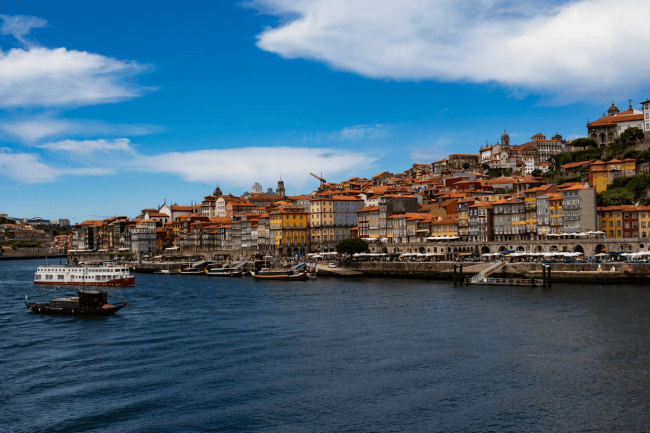 Though this system is a great initiative, it can be difficult to understand and deal with. With the help of iVisa.com, this confusing process can become a really simple one in just an instant. For this, you need to follow our helpful guide on how to get a Portugal ETIAS for Citizens of Serbia and apply for your ETIAS by visiting our website.
We have assembled a list of Frequently Asked Questions that citizens of Serbia might have about the ETIAS. Visit iVisa.com to apply for an ETIAS online.
Frequently Asked Questions
To resolve any questions that might arise in the minds of Serbian residents about the ETIAS, this segment has been formulated. You can easily apply for the Portugal ETIAS for Citizens of Serbia via iVisa.com.
What is Portugal ETIAS?
The ETIAS or European Travel Information and Authorization System is a mandatory travel authentication document that is specially designed to ensure safety to citizens and tourists visiting or residing in the Schengen Area. This will be implemented in 2022. Residents of Serbia who want to enter the country need to get hold of this document before crossing the borders.
What are the documents required for the application process?
Applying for a Portugal ETIAS for Citizens of Serbia via iVisa.com requires the following documents during the application process:
Passport: A passport that will remain valid for at least three months beyond the international stay of your trip.
Email address: An email on which the ETIAS documents can be mailed safely.
Credit card/ Debit card/ PayPal: A credit or debit card or a PayPal account is also required so that you can pay for your application process.
Is medical insurance needed for Portugal?
Whilst it is not one of the requirements, it is recommended for Serbian citizens to get a health cover to be on the safe side while visiting Portugal. You can read more on what other documents you need to get for attaining your ETIAS by clicking here.
What is the processing time and price for the ETIAS?
There are 3 different options that are offered to citizens of Serbia by iVisa.com. These options are as follows:
Standard Processing: The economical option which allows you to avail your visa in due time before your trip.
Rush Processing: This is the most ideal option. It is neither expensive nor very slow in its processing time. You could opt for this if you're willing to pay a little more than the standard fee.
Super Rush Processing: The costliest of the three, this method processes and delivers your visa to you at the earliest.
To know more about the Portugal ETIAS for Citizens of Serbia, you can visit the website at iVisa.com.
What is the application process for a Portugal ETIAS?
Your Portugal ETIAS for Citizens of Serbia can be availed via iVisa.com by following a few simple steps. Follow these 3 basic steps to get done with your visa process in the least amount of time:
Application Form: Fill your application form by visiting our website iVisa.com.
Payment: Make the transaction for your visa via either credit/debit card or PayPal.
Documents: Scan and upload all documents that have been asked and submit your form.
In case of any technical issues or for further assistance regarding the ETIAS, don't hesitate to contact our customer service team.
How safe is iVisa.com?
Customer satisfaction is our primary goal and we understand that our clients are required to share extremely personal details with us. It is for this reason that we have a top-notch security system that protects your information. You can read more from our clients about the services provided by visiting iVisa.com.
I still have questions, what do I do?
To attain more information about the ETIAS, you can visit our website at iVisa.com. You can also contact our super-helpful customer support team for specific questions that have not been dealt with. We are available 24x7 at your service.