Portugal is the oldest European country on the Iberian Peninsula. Following its golden age as a global maritime power in the 15th and 16th centuries, Portugal was plunged into a state of poverty for decades until it decided to expand its business. The country has a charm of its own, it is guarded by castles on hills and walled towns.
Portugal is renowned for its amazing adventurous activities, lip-smacking delicacies, rich wine, historic cities, picturesque topography, bull-fighting, and football. The country consists of a unique blend of traditional, cultural, and religious customs and the modern ways of the world. It is also one of the safest countries in the world.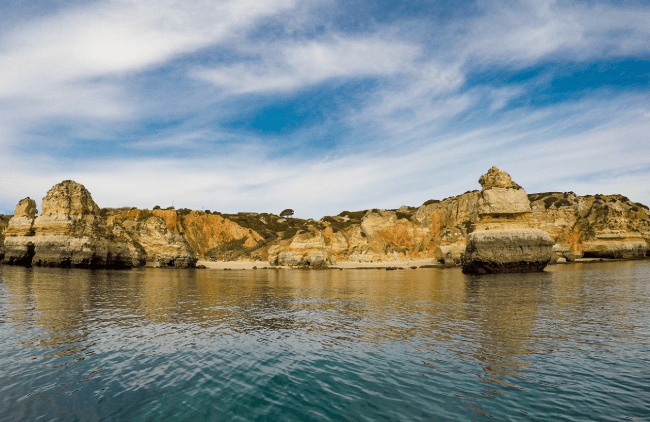 Portugal became a member of the EU in January 1986 and a member of the Schengen Area in 1991. The ETIAS system is the latest development which is to be launched and enforced in 2022. With the help of this system, the government aims to regulate the people entering this region and the EU, in general, to maintain the security of both its citizens and tourists. Citizens of the Solomon Islands who wish to visit Portugal after 2022 will require a ETIAS visa to enter this country.
To simplify a process that can otherwise be confusing and complex, iVisa.com is here to make your life easy. Obtaining the ETIAS is no longer an uphill task. By following our guide on how to get a Portugal ETIAS for Citizens of Solomon Islands you can apply for your ETIAS by visiting our website.
To further assist you in this matter, we have prepared a list of Frequently Asked Questions that citizens of the Solomon Islands often have while trying to procure an ETIAS. You can also apply for an ETIAS online via iVisa.com.
Frequently Asked Questions
This section has been designed to help solve the questions that residents of Solomon Islands may have regarding the ETIAS and further help them apply for their Portugal ETIAS for Citizens of Paraguay through iVisa.com.
What is Portugal ETIAS?
The ETIAS or European Travel Information and Authorization System is a new electronic travel authentication document that is mandatory to have for the residents of the Solomon Islands who want to visit Portugal after 2022.
What are the documents required for the application process?
The residents of Solomon Islands can now easily apply for a ETIAS through iVisa.com. These are the documents that are required to be submitted for the application process:
Passport: A passport whose validity is for at least 3 months beyond the international stay of your trip.
Email address: An email address to which the documents can be mailed safely.
Credit card/ Debit card/ PayPal: A credit or debit card or a PayPal account via which you can pay for the application procedure.
What is the processing time and price for the ETIAS?
All citizens of the Solomon Islands who are planning to visit Portugal and need a visa can avail any of these 3 options that iVisa.com offers. The available options are:
Standard Processing: This budget-friendly option allows your visa to be processed and delivered right on time to you.
Rush Processing: If you're willing to pay a little more than usual and need your visa a little ahead of time then you can opt for this.
Super Rush Processing: The quickest of the three options, this delivers your visa at the earliest for a bit more money.
You can visit iVisa.com to know more about the Portugal ETIAS for Citizens of Solomon Islands.
What is the application process for a Portugal ETIAS?
With the help of iVisa.com, you can easily obtain your Portugal ETIAS for Citizens of Solomon Islands, all you need to do is follow these steps by going to iVisa.com:
Application Form: Firstly, fill your application form with the required details by visiting iVisa.com.
Payment: Pay for your visa waiver either via credit/debit card or PayPal.
Documents: Upload all the documents after scanning them and submit your form.
You can also contact our customer service executives for any help regarding the ETIAS.
Which countries can Portugal ETIAS holders travel to?
Portugal ETIAS holders of Solomon Islands are granted entry into 26 countries of the EU and Schengen combined. You can find out more by visiting iVisa.com. To know more click here.
How safe is iVisa.com?
The most important value that iVisa.com abides by is security and confidentiality. It is for this reason that there are measures taken to assure all its clients of the safety of their personal information. You can read more from the clients who vouch for us on our website.
I still have questions, what do I do?
You can contact us if you have any personal queries regarding the ETIAS. Click here to read more about ETIAS. Our customer support is available 24x7 to assist you with any queries that you might have.