Portugal has been a member of the EU since January 1986, which is why it shares the same rules as the rest of the countries in the EU. Therefore, once the ETIAS the program is launched, Portugal will be part of it, meaning that travelers will need an ETIAS to enter Portugal. In the case of Uruguay, the Portugal ETIAS for Citizens of Uruguay will be the best choice.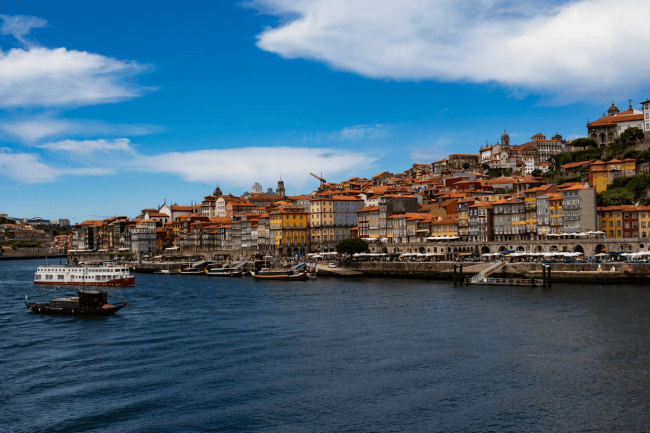 This document will be available online, and better yet, iVisa.com will offer an online form to obtain it as fast as possible.
To learn more about the upcoming Portugal ETIAS for Citizens of Uruguay, we suggest reading the questions in this article.
Frequently Asked Questions
What is an ETIAS?
The ETIAS is an electronic program created for visa-free citizens wishing to enter the Schengen Area. It will work as an online travel authorization, so it will not be complicated to get.
What documents or items do I need to get the ETIAS online?
You must have the following items on hand before proceeding with the application process:
Your valid passport and a scanned copy of the information page.
A professional photo (2x2 photo).
A valid email address to get the Portugal ETIAS.
Means of payment (debit/credit card).
What are the prices and processing times?
Unfortunately, we cannot give the exact price of the ETIAS because it is not available yet. Nevertheless, we can let you know about our processing times so that you can have a better idea of the prices as soon as the ETIAS is ready to use:
Standard processing time: This is the least expensive option, but it also has the slowest processing speed.
Rush processing time: With this option, you can have your document a bit faster.
Super Rush processing time: By choosing this processing time, you have to pay the highest price, but you will get your ETIAS the fastest way possible.
To keep seeing more information about the Portugal ETIAS for Citizens of Uruguay, we invite you to read the questions below.
How can I get my ETIAS online?
You have to do the following to obtain the ETIAS easily and quickly:
First, check our website to complete the application form with your private information. After that, choose the processing time that you prefer.
Second, review the information to avoid mistakes and pay for the fees using your preferred payment method.
Third, add the items required to the form to finish the process.
Is iVisa.com very safe?
Yes, iVisa.com is a very safe website. By choosing our services you can worry only about processing your documents and not getting your personal information leaked. Check our reviews if you wish to learn more.
I have more questions, where can I learn more?
Do you still have questions about the Portugal ETIAS for Citizens of Uruguay? then we invite you to contact our customer service agents. You can also check out our website to learn more about this and other documents.
iVisa.com Recommends
The Republic of Portugal is situated in southwestern Europe. Portugal is a popular country in Europe that attracts lots of tourists throughout the year. Besides, this nation has a huge range of tourist attractions for traditional beach vacations, city breaks, winemaking holidays, and also more niche trips, including rural and historic tourism. Bear in mind that Portugal is one of the oldest European nations, in fact, its age is similar to that of Holland and Germany.
This European country is famous for its capital, Lisbon, and also for the beaches of the Algarve and the wines of Douro, Port, and Madeira.
In Portugal, you can find a wide variety of activities and interesting places such as the São Jorge Castle in Lisbon and the Belém Tower. It is a paradise that you should not miss on your next visit to Europe.