Portugal has been an important member of the EU since 1986, and since then, this country has received millions of visits from different tourists around the world. But Portugal isn't only an E.U. member; it also belongs to the Schengen Area, so it might be easy to visit this country if you're a non-EU citizen. We say this because at least 60 countries don't need a visa to enter Portugal or other countries in Europe like France or Spain. However, the EU recently announced the ETIAS visa waiver program, so you might need to apply for a Portugal ETIAS very soon.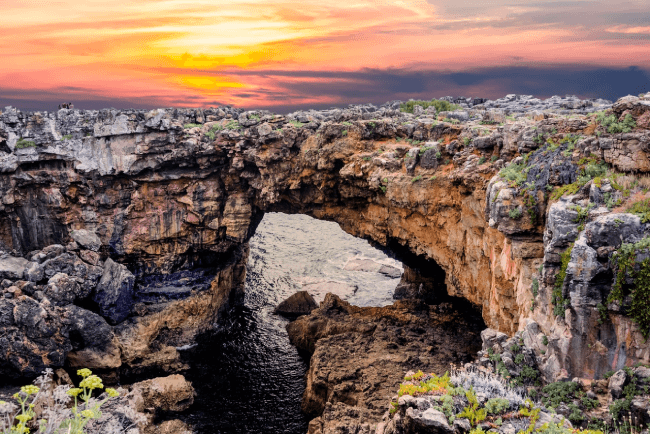 The ETIAS visa waiver program will complement the EU's visa policy, so you'll still be able to visit Portugal without a paper visa. The only change is that you'll have to get the ETIAS now. Since this system is totally electronic, you can easily apply for it through an online application form. Fortunately, iVisa.com can help you with this task because it has an easy-to-use platform that allows you to apply for the Portugal ETIAS in a few minutes.
Before applying, you should know some basic information about this document, which is why we've created this article for you. You can learn about Portugal ETIAS validity or other important factors by reading the FAQs below.
Frequently Asked Questions - FAQs
What is Portugal ETIAS and when will I need it?
The ETIAS is the acronym used for the E.U. Travel Information Authorisation System. This program should be ready for use by the beginning of 2022. It's simply a pre-travel document introduced to improve safety in Europe because this continent has experienced many terror attacks over the last few years.
You'll have to apply for the Portugal ETIAS by the end of 2022, even if you're from a visa-exempt nation. The ETIAS will be useful in Portugal and in the other countries that belong to the Schengen Area. Read on to discover more about the Portugal ETIAS validity.
How can I verify if I'm eligible for the Portugal ETIAS?
It's possible to verify if you're eligible for the Portugal ETIAS by going to iVisa.com's website. Once there, you'll see the Visa Checker Tool, which is used to confirm if you need a visa to enter a country or not. You can use it to verify if you're eligible for the Portugal ETIAS.
To do so, you have to choose Portugal as the main destination and choose your country of origin in the drag-down menu. By doing that, you'll be able to check the documents required to visit Portugal according to your nationality. You'll also see if you can apply for the Portugal ETIAS. iVisa.com has lots of information about Portugal ETIAS validity.
If you have to apply for a paper visa, then you must visit the local embassy since iVisa.com cannot offer you this document. However, don't forget that we can afford other travel requirements, so be sure to check all the options possible on our website.
What is the validity of the ETIAS?
As for the Portugal ETIAS validity, take into account the following information because it'll be the same for any ETIAS (including visits to other countries in the Schengen area): Once you obtain the ETIAS via email, you can travel to the Schengen Area as many times as you like as long as you don't exceed the 90 days within a 180 day period. The ETIAS has multiple entries, that's why you can visit the Schengen Area many times.
The ETIAS also has a limit of 3 years or until the applicant's passport expires. In other words, if your passport expires before the 3-year limit, then you'll have to apply for a new ETIAS once your passport is renewed.
What are the requirements to apply?
You can obtain your Portugal ETIAS in a few hours or minutes if you complete the easy application form that iVisa.com created. However, to apply successfully, you need to provide these requirements:
A valid passport (it must have at least 3-month validity).
Your current email address to receive the ETIAS.
A valid Payment method like a debit/credit card or a Paypal account to purchase your document.
However, if you use another application method, you could need other requirements. Allow iVisa.com to help you understand Portugal ETIAS validity.
What are the processing times and prices?
The total price for the Portugal ETIAS can change depending on your country of origin and also how fast you want the document. Keep in mind that the faster you want to receive the ETIAS, the higher the price will be.
iVisa.com has three different processing options, which are:
Standard Processing Option – This is the most requested because it's not too expensive.
Rush Processing Option – This option is faster and it also has a higher price.
Super Rush Processing Option – This is the fastest option so it has a higher price.
There's no official price for the ETIAS yet. The only thing we can tell you is that the average cost will be €7, but it doesn't include iVisa.com's fee. Do you need to know more about Portugal ETIAS validity?
How does the Portugal ETIAS application work?
You can get your Portugal ETIAS with iVisa.com easily by following this 3-step process:
First, answer the online questionnaire with your personal details and choose the processing option you prefer.
Second, verify the personal information you previously offered and make sure that is well-written before continuing with the payment.
Third, upload your documents to the application form and finish the process by clicking on 'submit'.
Be sure to offer a valid email address to receive your document as soon as possible. Once you receive the ETIAS, you have to download it and take it with you to the airport.
How safe is to use iVisa.com's application form?
It's totally safe to apply for your Portugal ETIAS with iVisa.com. This tertiary company has been authorized by the EU to offer this document legally. You should also keep in mind that we don't charge you anything unless you give us your valid authorization. We also avoid unauthorized access to your personal information so it can't get easily leaked.
We invite you to read our clients' reviews with more than 20.000 positive impressions if you're still unsure about it.
Where can I find more information about this document?
The Portugal ETIAS was recently announced, so don't worry if you still have questions about this online process. If you have doubts, you can contact our customer service agents or find more useful tips on iVisa.com's blog.