The sunny island of Puerto Rico has started opening its beaches, natural reserves and small businesses all in reduced capacities, to tourists! The Puerto Rico government is enforcing several safety measures to provide a safe stay for people entering the island. In order to accomplish this safely, new processes are being put together by the Department of Health and we at iVisa.com are here to help you understand all of it better and get yourself acquainted with what it takes to enter Puerto Rico during the Coronavirus pandemic.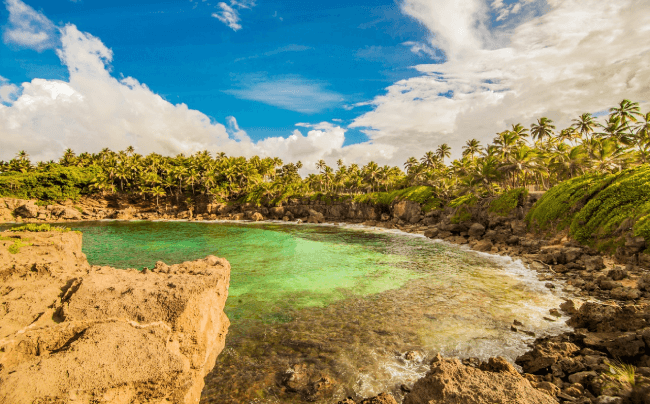 Continue reading to see the Frequently Asked Questions about what tests and safety requirements Puerto Rico has commissioned, apart from the mandatory visa application.
Frequently Asked Questions
Can I enter Puerto Rico right now?
Yes, you can! Puerto Rican authorities have decided to allow tourists to enter, as long as they maintain social distancing and wear face masks in public areas. They have created a Travel Declaration Form to accompany the regular testing processes. You must take note of the following before you arrive in Puerto Rico during the COVID-19 pandemic:
Submit the COVID-19 Travel Declaration Form - which is used to enter your contact details etc. into the SARA Alert electronic system
Either demonstrate a negative molecular COVID-19 test - this is only valid for 72-hours prior to your arrival at Puerto Rico
Or you can choose to self quarantine and follow restricted movement for the first 14 days once you arrive.
Yep, it's as easy as that. Feel ready yet? Click here to fill it out right now.
WILL THERE BE A REGISTRATION FEE?
Yes, iVisa.com's COVID-19 Travel Declaration Form has several pricing and time options as listed below:
The Standard - This option will get you the form for the lowest price (

USD 20.00

) and a moderately high waiting time (

8 hours

).
The Rush - This will get you a quicker result (

4 hours

), for a relatively higher rate (

USD 35.00

).
The Super-Rush - For high priority or urgent cases (

30 minutes

), pick this option (

USD 60.00

).
Complete the registration by making a payment using PayPal or a credit/debit card. The authorities will need it to contact you for contact tracing, so make sure the details entered into the iVisa.com COVID-19 Travel Declaration Form are correct.
WHAT INFORMATION WILL I NEED TO ENTER?
The COVID-19 Travel Declaration Form will require the following basic details:
Your registered name and bio-data.
Details of your national identity number.
Current contact details -make sure you will check this often.
Travel itinerary details like flight number, arrival/departure date.
Click here and check off the first step in your checklist for your trip's prerequisites.
WHAT ABOUT THE 14-DAY QUARANTINE?
The Travel Declaration Form is the first step in the process to enter, but prior to entry, you will have to pass a molecular COVID-19 test. You must test negative and this will have to be confirmed not more than 72 hours before you arrive in Puerto Rico.
In case you are asymptomatic, awaiting your test results or looking to get tested in Puerto Rico, you will have to remain in self-quarantine for 14 days. Once you get your results and they are negative, your mandatory quarantine will be lifted. However, if it is positive, you will be required to continue isolating and seek medical care. Do keep in mind that you will have to bear all expenses, as the Government of Puerto Rico will not be responsible for any expenses that may occur.
CAN iViSA.com BE USED SAFELY TO GET THIS TRAVEL DECLARATION?
Ask our clients! Read our client testimonials to just see for yourself what they've said. iVisa.com's COVID-19 Travel Declaration Form is absolutely reliable and meets all of the government and health department's standards while keeping up the confidentiality of your data at all times.
WHERE CAN I LEARN MORE?
Just click here to talk to us and clear any doubts you may have.
You've got all you need. Apply now to get closer to that balm Puerto Rican beach as soon as possible!