If you have a Pakistani passport, you can enter Qatar during COVID as long as you follow all the entry requirements. First of all, you must obtain the Hayya Card. This document is mandatory for all international travelers traveling during the FIFA World Cup.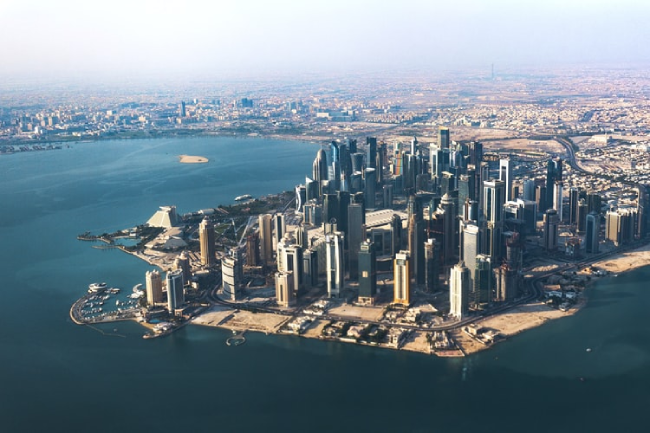 All you need is an internet connection to start the process. iVisa offers a simple procedure for any travel document you need. Learn how citizens of Pakistan can enter Qatar during Coronavirus.
Frequently Asked Questions
What are the COVID-19 guidelines in Qatar?
All COVID-19 entry requirements have been dropped in Qatar. You do not need to show a vaccination or testing certificate upon arrival.
How to apply for the Hayya Card
First: Fill out the application form with your information and choose a processing time.
Second: Check your information and pay for the online service with a debit or credit card.
Third: Include the required documentation and apply.
Display the document to local border authorities in Qatar.
What do I need?
You must have the following:
Passport: Send us a scan of the details page.
Email address: Receive the Hayya Card digitally.
Payment method: Pay with a credit or debit card.
Make sure to review how citizens of Pakistan can enter Qatar during Coronavirus with us.
Can I trust iVisa.com?
Of course! We have implemented the highest security guidelines for all our services.
Dive into our customer reviews for more details of our successful results. We know how citizens of Pakistan can enter Qatar during Coronavirus.
I have some doubts. Where can I find more details?
Get in touch with our customer support team for any questions about how citizens of Pakistan can enter Qatar during Coronavirus. We're available 24 hours a day.
iVisa.com has all the tools to help you with any travel needs.
iVisa.com Recommends
Head to Fuwairit Beach, a pristine landscape near Al Maroona. Enjoy the white sand and clear water that make the beach the perfect place for an escape. At the beach, you can do kitesurfing and beach volleyball. Also, between April and July, you can spot Hawksbill sea turtles during hatching season. Next, visit Umm Bab Beach, locally known as Palm Tree Beach. Down this beach, you can see small clusters of palm trees, and you have the chance to camp, swim, and just stare at the night stargazing. Another beach you shouldn't miss is Katara Beach. Spend a relaxing day with boat rides, SUP, water skiing, and much more. The beach is located inside the Katara Cultural Village which offers plenty of other cultural activities. Head to Simaisma Beach, a paradise near Doha. Enjoy the shallow waters that offer safety for families with minors. Relax under the sun and keep exploring more of Qatar.
Visit Al Bayt Stadium, a massive construction in the shape of a traditional Bedouin tent. It's a symbol of hospitality that invites guests to spend their next holidays in Qatar.