For some men, shaving is an everyday task when looking for that perfectly smooth look and feel. To make this possible they need three essential instruments: foam, a razor, and aftershave lotion. We're going to focus on the aftershave for the following list, enhancing the best out there on e-commerce sites so you can take care of your face and look flawless.
This list is provided so wherever you go, you can always count on us having your back, offering you items that are ideal to take care of you from head to toe. Enjoy this list of the best aftershaves for men, and you can smell great as well as look sharp on those business trips, romantic getaways, holidays abroad, or short vacations with the family.
HIGH-END OPTION: L'OCCITANE SOOTHING CADE AFTER SHAVE BALM, 2.5 FL OZ
Cost: $34.00 (as of 08/28/2020 11:03 EST- Details*)
Using ingredients like shea butter and birchwood sap extract, this aftershave balm fights against that irritating redness, razor burn, and any weird feeling of tightness.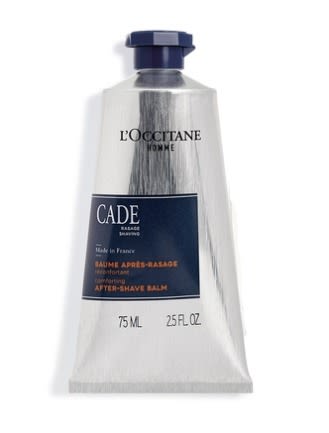 Photo by L'Occitane.
Purifying your skin and soothing nicks and breakouts are some of the benefits of the L'Occitane Soothing Cade After Shave Balm that also include:
Essential oils like juniper, sandalwood, immortelle, and rosemary.
Soothes the skin
Reduces feeling of irritation
Fights feeling of tightness
Light and fluid texture
Absorbs quickly
To really enjoy it, apply liberally to your face and neck after shaving. Let the organic cade essential oil do its antioxidant magic, along with its purifying and invigorating properties. The addition of Shea butter will nourish and protect your skin, while Birch sap extract, with its astringent qualities, will also moisturize your face. On the other hand, rosemary oil will revitalize your skin while sandalwood will provide that addicting fragrance.
Oh let's not forget to mention that L'Occitane is against animal testing at every level of the production.
ON A BUDGET OPTION: PRORASO AFTER SHAVE LOTION, REFRESHING AND TONING, 3.4 FL OZ
Cost: $14.00 (as of 08/28/2020 11:03 EST- Details*)
Proraso offers a splash that cools and tones the skin right after shaving. The ingredients in this winning formula will reduce inflammation as well as revitalize and cool your skin.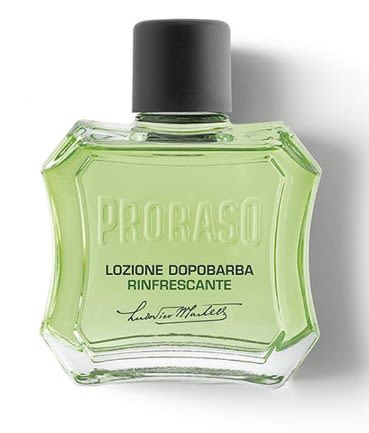 Photo by Proraso.
Founded in 1908, the Italian brand offers:
Cruelty-free products
No parabens
No silicones
No mineral oils
No sodium laurel sulfate
No artificial colors
Contains 98% ingredients from natural origins
On this product, a user commented: "I'm in the military. We have to shave every day, but you already knew that... Why not get the best shaving products money can buy? This is one of them. My one bottle has lasted me over two years and I even took it on a deployment to the desert for 6 months. Smells and feels so good after a nice shave. There's something to be said about a good shave followed up with a cool aftershave." Another buyer stated: "I had been looking for something similar to the old-school style aftershave, but didn't leave an overpowering scent all day. This is eucalyptus and menthol. The scent doesn't linger forever after you finish shaving, and what little bit of scent is left is not overpowering at all. It's just enough. It is similar to the old school aftershaves in that you get that open-pore sensation when you use it, but it also has a moisturizing component to it that leaves your skin soft and gets rid of any irritation."
The immediate toning and refreshing after shaving is delivered by witch hazel which reduces inflammation, promoting skin healing. Menthol that revitalizes and adds that extra freshness and lastly the eucalyptus oil to purify your skin.
SAUVAGE BY DIOR: CHRISTIAN DIOR SAUVAGE FOR MEN EAU DE TOILETTE SPRAY, 6.8 OUNCE
Cost: $137.08 (as of 08/28/2020 11:03 EST- Details*)
This eau de toilette in spray form by Christian Dior will deliver a trail of warm sandalwood blended with sweet tonka bean, brightened by the freshness of mandarin.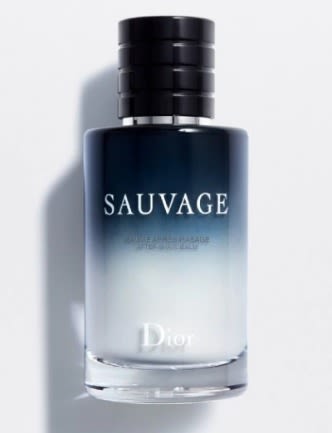 Photo by Dior.
Take it with you wherever you go and make a great impression with an unforgettable fragrance admired equally by men and women. Splash it on to celebrate that successful new project in a nice restaurant in New York, or to attend that business party at Berlin's headquarters, or have a romantic evening in Buenos Aires.
BEST SMELLING AFTERSHAVE: LATHER & WOOD AFTER-SHAVE BALM, SANDALWOOD SCENT, PREMIUM AFTERSHAVE LOTION
Cost: $16.97 (as of 08/28/2020 11:03 EST- Details*)
The balm is made with a non-drying formula that you can apply to calm any irritation and it will leave your skin nice and smooth.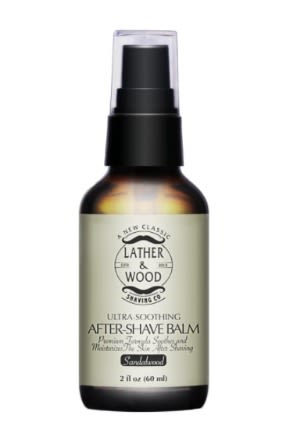 Photo by Lather & Wood Shaving Co.
This 2 fl oz (60 ml) bottle offers many benefits such as:
Eliminating razor burn
Cooling and a refreshing finish
Calms and soothes irritation
Ideal for sensitive skin
Moisturizes skin
Non-greasy formula
Absorbs evenly into the skin
Ideal to take on any trip thanks to its small size and affordable price, Lather & Wood have created a product that will keep your face fresh, smooth, moisturized, and with a nice fragrance. Showing a clean and flawless aftershave skin is extremely important for an overall classy look.
Take it with you to Spain, Brazil, France, Singapore, or Australia whichever you choose, iVisa will guide you step by step on everything you might need for a visa.
BEST CHEAP AFTERSHAVE: ADIDAS DYNAMIC PULSE AFTERSHAVE FOR MEN, 3.4 OUNCE
Cost: $12.59 (as of 08/28/2020 11:03 EST- Details*)
Adidas Dynamic Pulse was formulated with peppermint, aniseed, and cedar leaves, providing a masculine scent highlighted with a fresh and bright smell.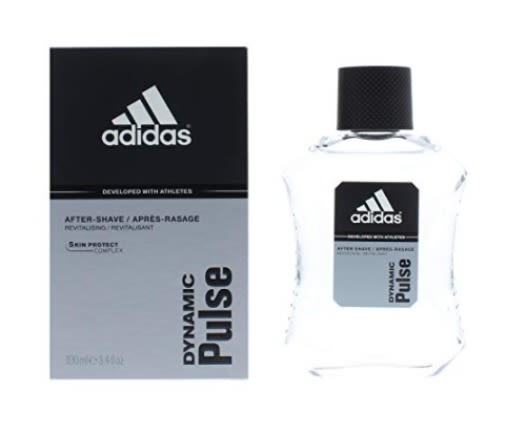 Photo by Desert Cart.
The 3.4 fl oz (100 ml) aftershave bottle delivers:
The fragrance also combines green apple with a cocktail of woods blended with tonka and tobacco notes
Adidas has made it on the list, not only for being a well-known brand but also for being the best value aftershave!
BEST AFTERSHAVE SPLASH: BAY RUM AFTERSHAVE SPLASH FOR MEN FROM BARBERRY COAST SHAVE CO.
Cost: $34.99 (as of 08/28/2020 11:03 EST- Details*)
Barberry Coast Bay Rum aftershave stands out for being a vegan product that uses natural ingredients and is cruelty-free, giving you a Caribbean paradise aroma that will make you dream of warm waters, a beautiful sunset, and a nice cocktail.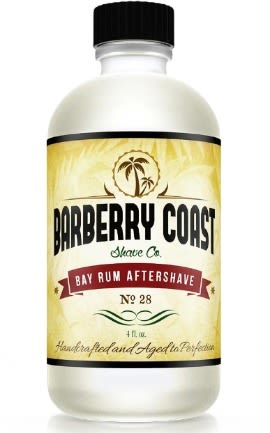 Photo by Barberry Coast.
With authentic bay oils from the Dominican Republic and the Virgin Islands, this 4oz bottle also provides:
Handcrafted with natural and premium ingredients
Each batch is filtered and aged
No synthetic chemicals and no artificial colors, making it safe, healthy and good for your skin
Formulated with natural exotic spices and citrus, essential oils, extracts and bay leaves
No GMO oils
Parafen Free
Carefully formulated with 100% pure glycerin
100% LIFETIME GUARANTEE
Made in the USA
Barberry Coast Shave Co has a wide range of products on offer, from high-end to more affordable options, but Barberry Coast Bay Rum has made it on the list because of its scent that users of the brand that have tried their other aftershave products, that also include the same natural, vegan benefits.
1 MILLION AFTERSHAVE: PACO RABANNE 1 MILLION AFTER SHAVE BALM FOR MEN, 2.5 OUNCE
Cost: $52.26 (as of 08/28/2020 11:03 EST- Details*)
From the design house Paco Rabanne, this 2.5-ounce aftershave balm is recommended for frequent or daily wear.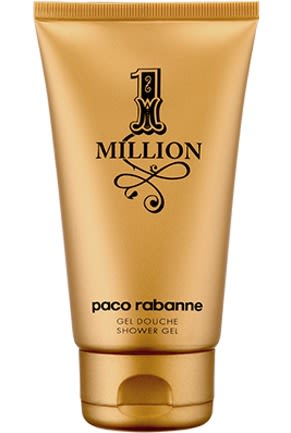 Photo by Paco Rabanne.
If you're wondering what notes it has, here they are: for the top notes there's blood mandarin, mint, grapefruit. The middle notes shine with spicy notes, cinnamon, and rose. While the base notes are composed of Indian patchouli, amber, woody notes and leather.
Conclusion
We made this list to bring to you the best aftershave products that will protect your skin, keep it moisturized, and smooth while you travel around the world. Look, feel, and smell great with any of the previous options that adjust to all your needs. Let your skin feel amazing while you're in a work meeting, exploring a cave, getting ready to swim or to have fun in the snow, or for a nice everyday sensation either at home, school, work, or the gym.
It was wonderful to build this list for you of the best aftershave for men on the online marketplace. With iVisa your enjoyment is a priority and we strive to make your life easier when traveling, making sure you always have everything you need at hand, from a visa to the best aftershave balm/lotion.
Have a great voyage!
* Product prices and availability are accurate as of the date/time indicated and are subject to change. Any price and availability information displayed on the linked site at the time of purchase will apply to the purchase of this product.