Winter is coming… so if you already live in one of those crazy snowy areas or you're planning to take a vacation to enjoy the perks of being in the snow, then this list is perfect for you. We're going to explore some of the best cold-weather gear that you can find online. Go get some hot cocoa and get ready to fantasize about being warm and snug in your top kit when it snows.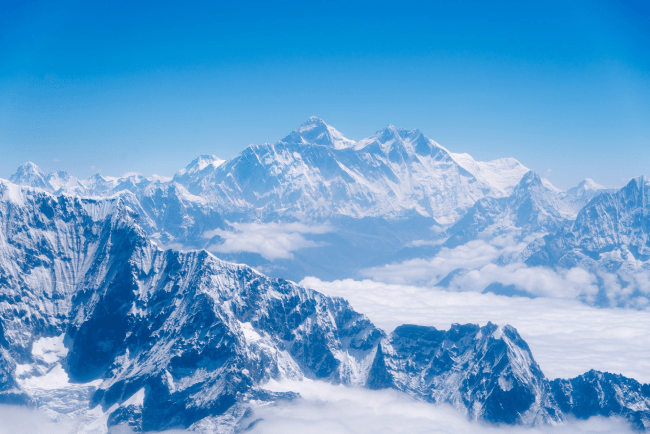 Oh and don't worry, we'll include gear for some lighter activities in the cold, as well as for extreme cold weather, like if you were living with Santa in Lapland, kind of cold.
HIGH-END OPTION: CARHARTT MEN'S ARCTIC QUILT LINED YUKON COAT C55
Cost: $119.90 – $129.99 (as of 09/13/2020 20:51 EST- Details*)
Made with 1000-denier Cordura nylon and polyester insulation, this water repellent coat will keep you warm while allowing you some freedom to move, especially if you're working outside.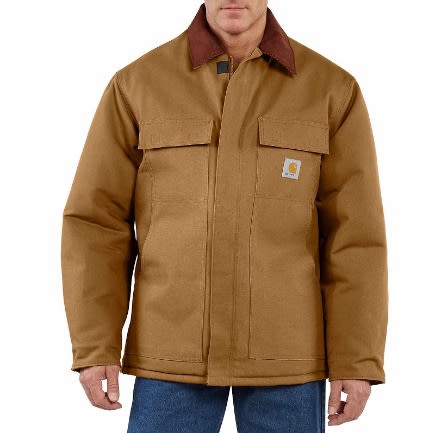 Photo by Carhartt .
The pleated elbows and split-back with bi-swing design are some of the characteristics this coat has, as well as:
Front-zip
Concealed placket with flap pockets on the chest
Fold-over collar
Patch pockets on front
Inner-sleeve
Rib-knit storm cuffs
This coat was made to keep wind and cold away from you. It doesn't matter if the temperature is under 0° because you'll still be warm and cozy.
ON A BUDGET OPTION: TSLA MEN'S THERMAL WINTERGEAR COMPRESSION BASELAYER LONG SLEEVE TOP
Cost: $12.98 - $29.98 (as of 09/13/2020 20:51 EST- Details*)
The TSLA Wintergear offers protection, moisture absorption, and insulation. In addition, it also improves blood circulation and reduces muscle fatigue.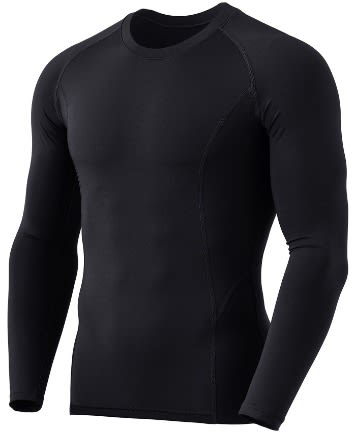 Photo by Tesla.
Its stretching quality offers more comfort and adds more mobility, while it also offers:
Microfleece lining
Mix of Polyester and Spandex
Elasticity
Enhanced range of motion
Inner Fleece for heat insulation
Moisture Sensing
Quick time Dry
Two-way air circulation
Non-abrasion fabric material
Use it as a thermal base layer under your shirt, or just by itself, but rest assured you'll be dry, warm and comfortable. The sweat passes through it, keeping you dry and avoiding cold spots, and if you're using it for running, bicycling or any other activity around the city, this will keep you warm enough without suffocating you. Pay extra attention to the size and how you would like it to fit you. It's a compression shirt, so technically it should be tight, but it also depends on what you want and how you feel.
This gear will be amazing to use in Belgium, where winters are known for being chilly, but not freezing cold. There you can visit Bellewaerde Park, which hits its peak in winter thanks to the many festivals, events and night parties. The park offers gardens, 4D theatres, zoo safari, and the Boomerang roller coaster. Winter is also a beautiful time of the year to visit Bouillon Castle, especially if you visit in January.
CANADA GOOSE: CANADA GOOSE MEN'S LANGFORD PARKA COAT
Cost: $995.00 – $1,050.00 (as of 09/13/2020 20:51 EST- Details*)
Offering a long style, this urban parka will keep you warm while giving you a clean look.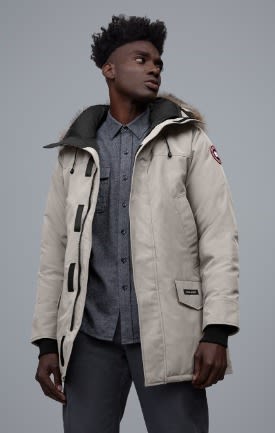 Photo by Canada Goose.
Available in black and military green colors, the Canada Goose parka features:
Natural coyote fur from Canada
Hooded parka
Removable coyote-fur ruff
Concealed placket
Two front flap pockets
Dry clean only. Remember to remove fur ruff before dry cleaning
Although it is an expensive parka, you'll be getting great quality, a stylish look, and the warmth and comfort offered by the brand.
COLD WEATHER GEAR FOR RUNNING: MEN'S THERMAL UNDERWEAR SET
Cost: $24.99 - $26.99 (as of 09/13/2020 20:51 EST- Details*)
The thermal set has fleece lining, and while it keeps you warm, offering windproof protection, it's also breathable and wicking.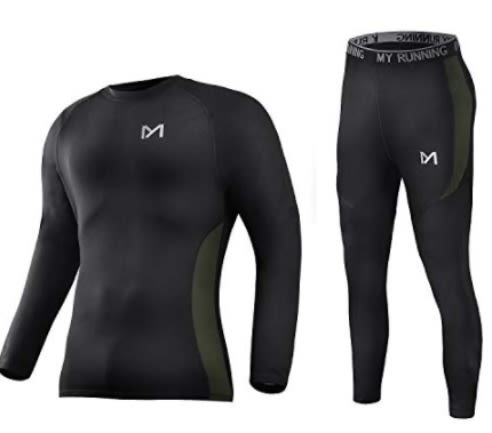 Photo by Desertcart.
Available in black, blue and green, this thermal underwear set offers:
Flatlock to prevent chafing and irritation
Light, soft and comfortable
The shirt and pants are made of moisture-wicking and breathable fabric, which absorbs sweat and dries quickly
Ideal as a base layer undercoats, or to be used as comfy pajamas on cold nights
Perfect for active sports like hiking, cycling, snowboard, skiing, military & tactical games, hunting and fishing
Made of 92% Polyester and 8% Spandex
30 days warranty and 100% return of the money
With a two-way air circulation design, the long johns have a breathable function that prevents body odor and keeps you dry. The four-pin six-wire process eludes friction, offering more comfort.
COLD WEATHER HUNTING GEAR: NEW VIEW HUNTING JACKET
Cost: $85.99 - $109.99 (as of 09/13/2020 20:51 EST- Details*)
The hunting parka pattern is based on nature, aiming to offer a realistic image of different vegetation and camouflage print with a depth effect that will let you go unnoticed in the natural environment.
Photo by Desertcart.
The models Camo Leaf and Camo Tree have been updated for this year, delivering improvements in the design. The changes include:
Removable hood
Drawstring
Backpack supporting design
Two upper sleeve pockets
Velcro
Two lower hand warming pockets
Two-way zipper
Two-sided zipper game pouch
Velcro to tighten the cuff
The suit features a lot of pockets including a game pouch, license tog, and a large Velcro pocket to hold hunting gear and accessories. In total, there are 2 pockets in the high chest, 3 sleeve pockets, 1 split-kangaroo pocket, 4 pockets for the pants, as well as 4 interior cord openings, 2 D-ring tabs, and 2 pen slots.
The suit presents brushed interior fleece, with waterproof, windproof, breathable and thermal qualities. The hood can be removed and the pants have an adjustable waist. This gear is not just for hunting though, you can also use it for tactical and shooting, army, paintball, hiking, camping, fishing, off-road, and constructing work.
EXTREME COLD WEATHER GEAR MILITARY: POLARTEC MILITARY EXTREME COLD WEATHER FLEECE OVERALLS
Cost: $14.99 - $29.98 (as of 09/13/2020 20:51 EST- Details*)
Wear it alone or underneath winter underwear, either way this genuine USGI Military overall will protect you from extreme cold weather. They're worn to the ankle or on top of the boot to keep them dry, but never bloused or over your boots.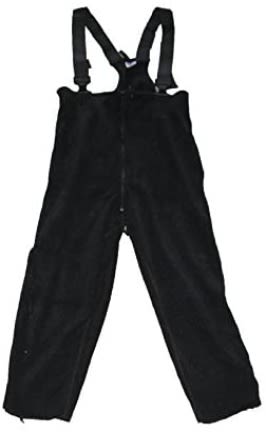 Photo by Anneweege.
Made to wear underneath lose fitting cold weather clothes, these bibs present:
Full-length size zipper on each pant leg
Double-end zipper along torso in front
Fleece material
Water absorbent
Black elastic suspenders
ITW Fastex Nexus plastic quick release buckles on the suspenders
Use these for hunting, snowmobiling, ice fishing, or any cold-weather activity, just wear them as under layer.
EXTREME COLD WEATHER JACKETS: CARHARTT MEN'S QUILTED FLANNEL LINED DUCK ACTIVE JACKET
Cost: $89.00 - $149.95 (as of 09/13/2020 20:51 EST- Details*)
This Carhartt jacket features a water-repellent and wind-resistant rugged cotton inner with duck feather filling, with quilted flannel on the body and hood for more warmth. It also has a total of four pockets: two inside pockets for storage and two in the front that are large and low to keep hands warm.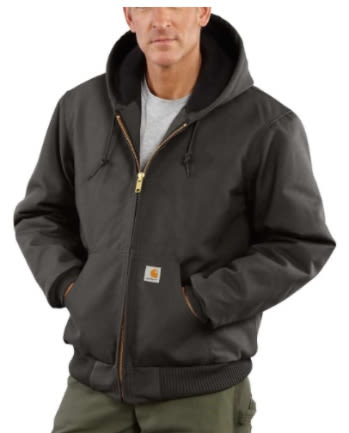 Photo by Carhartt.
Besides the quilted-flannel hood attached to the jacket, it also presents:
Zipper closure
Can clean it in a wash machine
Front-zip
Drawstring hood
Split kangaroo pocket in the front
Rib-knit cuffs and waistband
Quilted lining in body
A lovely place to try this jacket could be Sweden, where you can ice skate, go kayaking through the archipelago north of Gothenburg or in Bohuslän, or have fun dog sledding in the region of Dalarna and in Skellefteå. Mountain biking is another cool activity (no pun intended) that you can enjoy.
Horse or snowmobile tours are another great offering from this icy country, but probably the most spectacular one would be the Northern Lights tour, where you can see and learn to photograph this natural wonder.
iVisa will be happy to guide you on everything you need, to go exploring the marvelous scenarios of Sweden.
Conclusion
With this list, we've delivered the best gear for you to wear during winter, knowing that you'll be guarded and warm from wind, water, and very low temperatures. The variety of clothing includes those to wear as under layers, and those ready to fully cover you on the outside.
Once again it's been a pleasure to introduce you to the best products on e-commerce retail sites so you can choose the most suitable for you, from the comfort of your home. And if you are enthusiastic about visiting any of the countries where we offer our services, then let us be part of the adventure before you get there.
Have an incredible voyage!
* Product prices and availability are accurate as of the date/time indicated and are subject to change. Any price and availability information displayed on the linked site at the time of purchase will apply to the purchase of this product.