No one likes to be hit by unexpected charges when they arrive at the airport to set off on a relaxing holiday in the sun. That feeling of dread you feel as the check in staff draws your attention to the red number that reflects your need to bring a different pair of shoes for each night of your fortnightly trip as well as the six different outfits and full-size toiletries all weighing you down.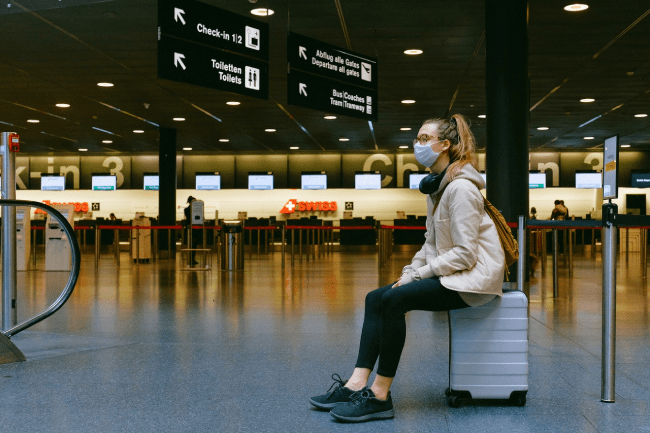 You can avoid this predictable nightmare with the purchase of a digital luggage scale, making packing for a vacation a breeze. With one of these handy gadgets of your own, you can weigh your luggage in the comfort of your own home. No more costly extras or worrying about how many shirts you can safely bring with you. We can't think of a better accessory to accompany you both before and during your visit. Luggage scales are without a doubt a valuable investment, as you can make your money back easily by avoiding pricey airline fees.
We set out to find the best scales on the market by searching through the vast number of listings and reviews on e-commerce retail sites. By reading customer highlights we were able to discover brand favorites, budget bargains, and insider secrets to bring you the ultimate list of digital luggage scales. There's a world of options to explore, but no one has time for that. We've saved you the effort by bringing you our top picks. Which one will you try? Check them out here.
HIGH-END OPTION: TARRISS JETSETTER DIGITAL LUGGAGE SCALE
Cost: $14.97 (as of 08/07/2020 14:36 EST- Details*)
With an outstanding 77% of 4058 reviewers awarding this product the full 5 stars, the top-end Tarriss Jetsetter Digital Luggage Scale is our premium choice for luxury lovers. We loved the sleek design and classic color which will never go out of style.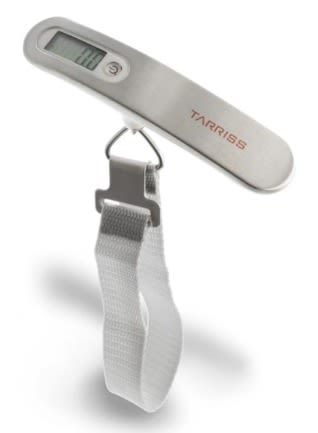 Photo by Tarris.
Extra features also include:
Easy-to-read LCD display that does not require a battery-draining backlight to read
Durable stainless steel design
Auto shut off and auto-lock display
Long life lithium battery included
110 lb / 50 kg capacity with precision accuracy of 0.2 lb / 0.1 kg
100% satisfaction guaranteed and backed by the Tarriss Lifetime Warranty
These scales are just the right size to bring on a short trip to Zurich where you can take in the views with an energetic hike to the top of nearby Üetliberg mountain for spectacular views of the snow-capped Alps. After you've had a breather after all that exercise its time to shop til you drop for designer brands on the famous city-center shopping street Bahnhofstrasse. With a little help from your handy scales, you will be able to bring back all your new booty without breaking a sweat at the airport.
ON A BUDGET OPTION: ETEKCITY DIGITAL HANGING LUGGAGE SCALE
Cost: $7.99 (as of 08/07/2020 14:36 EST- Details*)
Bargain hunters need to look no further because we have identified the best budget luggage scale on the market and it's available for under $10. The Etekcity Digital Hanging Luggage Scale might be the lowest cost offering on the list but it doesn't skimp on quality.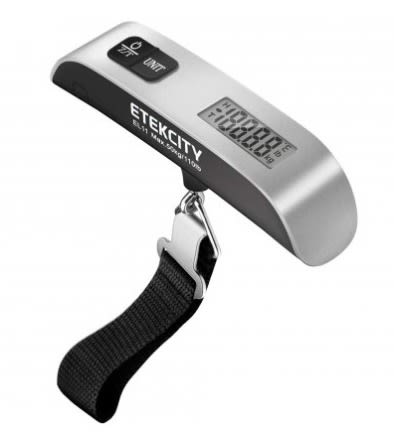 Photo by Etekcity.
These scales also offer:
High-accuracy sensor and rubber paint technology.
Capacity: 110lb/50kg, Graduation: 0.1lb/50g
Thermometer temperature sensor in both F° and C° so you can assess if your delicate luggage is in an ideal climate
Auto-off function included to preserve both time and energy
Low battery and overload indication
Automatically locks weight results
Culture lovers might like to use their Etekcity scale to pack for a trip to the stunning city of San Jose in Costa Rica. Visit palm-lined beaches and view sea turtles in their natural habitat before a trip to the city cathedral for a service with the locals. You can also take a detour to Cartago to wander amongst the remains of the unfinished cathedral of Santiago Apostol.
SAMSONITE LUGGAGE SCALE: SAMSONITE MANUAL SCALE
Cost: $9.99 (as of 08/07/2020 14:36 EST- Details*)
One of our favorite luggage brand leaders, Samsonite, has also expanded into the scale market with this traditional style manual option for the travelers who enjoy the classic look when weighing their cases. This timeless product will appeal to retro and vintage lovers as well as members of the older generation who might find it easier to use.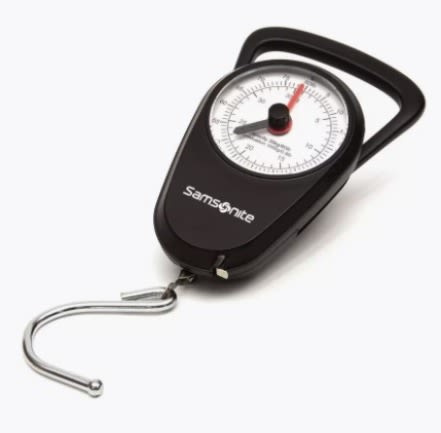 Photo by Samsonite.
Features of this product include:
Compact and portable luggage scale registers up to 80 lbs
Comfort grip handle and adjustable strap make weighing simple and comfortable
Built-in tape measure helps to ensure that the bag is not overweight
This Samsonite Manual Scale will come in handy when you're packing extra layers for a trip to the chilly city of Bergen in Norway, where you'll need to wrap up warm to visit the Fløibanen. This mountain funicular has a 320 meter ascent from which you can enjoy views of the icy landscape. If the cold gets too much for you, head indoors to the Bergen aquarium and say hello to the fish.
LUGGAGE WITH BUILT-IN SCALE: SMAIOR LUGGAGE STRAP WITH SCALE AND LOCK
Cost: $10.82 (as of 08/07/2020 14:36 EST- Details*)
Sometimes the best things come in small packages. The Smaior Luggage Strap with Scale and Lock is no exception to this rule as you will discover. We were thrilled to find this scale which also doubles as a luggage lock so that your personal belongings remain safe and secure whilst in transit.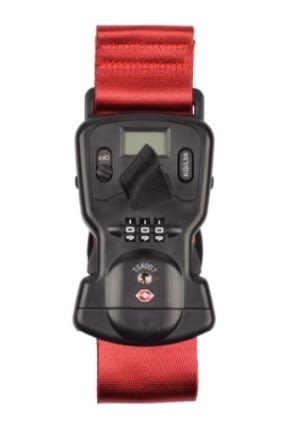 Photo by Desert Cart.
There are more features too, including:
TSA-approved adjustable long strap which can be wrapped in almost any size package without accidentally opening its contents due to the broken zipper breakage
Helps you quickly identify your luggage from the airport conveyor belt due to unique color.
High quality nylon luggage strap with a maximum length of 180 cm and a minimum length of 100 cm
Material: Polyester
Bearing capacity: 80 (kg)
Size: 50 mm x 1800 mm·
Oulu is a Finnish city near the Arctic circle which, like the Smaior Luggage Strap, also likes to make winning combinations of traditional Finnish hospitality with modern art and ideas. You can experience Finnish culture whilst absorbing the breathtaking nature surrounding this busy city in the middle of the country. Mix it up with a trip to the well- known science museum with interactive exhibits to keep all the family entertained.
DIGITAL HANGING SCALE: ORIGLAM DIGITAL SCALE
Cost: $9.38 (as of 08/07/2020 14:36 EST- Details*)
If you're tired of squinting at the numbers on your old manual scale, maybe it's time to upgrade to the OriGlam Digital Scale. The sophisticated black casing adds a professional touch to your baggage preparation whilst the stainless steel hook is adaptable to all kinds of bags.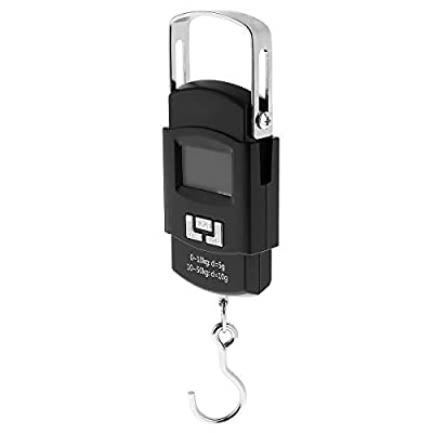 Photo by Fado.vn.
It also features:
High precision up to 50 kg measurement capacity with a deviation of 0.01kg
Data hold so that after stabilization, the screen will lock the numbers automatically for easy reading.
Easy to read LCD screen display with blue backlight.
120 seconds auto-off for battery saving.
If you like to combine your city breaks with fresh air and easy access to a variety of landscapes, Belfast is the destination for you. Unwind with a pint of Guinness and listen to traditional Irish music in one of the heaving city centre bars. If you're more of a history buff, or even if you're not a trip to the Titanic Interactive Museum isn't to be missed. Afternoon tea in Belfast castle will be the perfect finish to your trip with stunning views over the peaceful lough.
BALANZZA LUGGAGE SCALE: BALANZZA ERGONOMIC AND DIGITAL LUGGAGE SCALE
Cost: $19.52 (as of 08/07/2020 14:36 EST- Details*)
Taking us into the future with this modern and functional design, the Balanzza Ergonomic and Digital Luggage Scale is a step in the right direction. The handle is the scale and you can simply attach your baggage with the durable horizontal strap to start your weighing.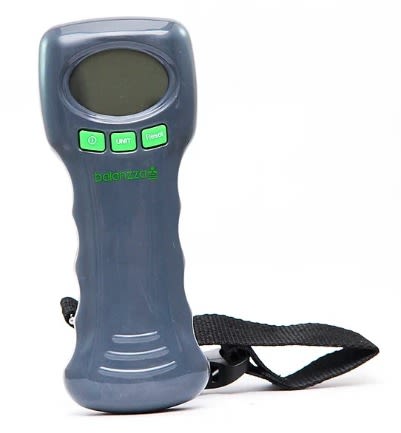 Photo by Balanzza.
Features of this scale include:
Heavy-duty hook and sturdy canvas belt loop
Easy to use Strong and Comfortable handle to lift objects
The automatic hold feature allows you to lift the luggage, set it down on the floor and then read the weight
AAA batteries are included
Weighs 0.32 ounces
Dimensions are 11 inches x 7 inches x 3 inches
Animal lovers will enjoy packing their bags for a vacation in Durban where you can see wild animals in their natural habitat in the Kenneth Stainbank Nature Reserve. This corner of paradise also offers walking trails and a castle as well as stunning gardens. If your family is ready to cool down after a day spent out and about in the sun, head to Ushaka Marine World and get soaked in the water park.
Conclusion
After careful consideration of the features and added functions of hundreds of luggage scales available online, we chose the Etekcity Digital Hanging Luggage Scale as our number one pick. The digital display is easy to read and the nylon strap is durable and allows for greater functionality. We also loved the temperature feature for users who require their package to be kept hot or cold. It's a bonus that this scale doesn't break the bank either, despite its sophisticated and modern design. What more could you ask for?
As an online visa processing company, iVisa is passionate about traveling simple, whether it is for business or fun. With convenient tools such as the online visa checker and easy-to-use online forms, iVisa makes the visa application process as quick and easy as possible. That's why we are pleased to assist you in finding the perfect travel goods to make your trip even more comfortable and enjoyable.
Have a wonderful time on your next journey!
* Product prices and availability are accurate as of the date/time indicated and are subject to change. Any price and availability information displayed on the linked site at the time of purchase will apply to the purchase of this product.