You may remember fanny packs from the 80's and 90's when they became super popular and it seemed like everybody had one, although they have been around for a while now. The thing is that they were trendy, then they weren't, and now they're back! It also seems more practical to wear them now that cellphones aren't huge and heavy anymore, and since there's even more space without a Walkman getting in the way. But those were great times, back in the old days right?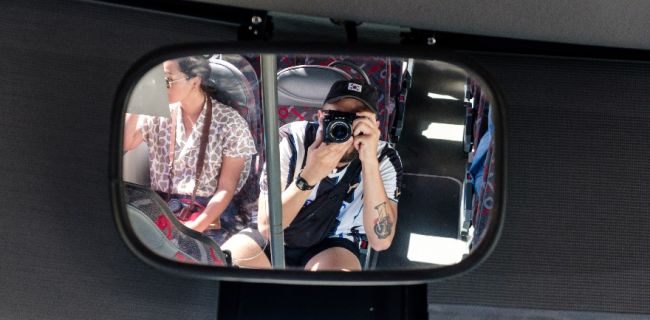 In honor of those precious memories from the past, we've made a list of the best fanny packs you can find on the online marketplace.
HIGH-END OPTION: ADIDAS ORIGINALS UNISEX-ADULT NATIONAL WAIST PACK/FANNY PACK/TRAVEL BAG
Cost: $25.00 (as of 08/11/2020 12:27 EST- Details*)
This adidas pack is the ideal accessory to wear across your body or around the waist and carry your essential everyday items.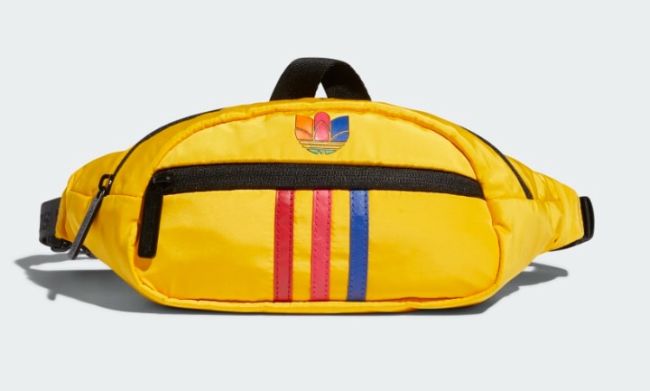 Photo by Adidas.
Available in different prints and with logo design, this fanny pack features:
Zippered main compartment
Small front pocket
Key fob in front zippered pocket
Strap closure with clip-lock
Made of 100% polyester
Wash by hand
The Adidas fanny pack is a handy way to walk around while keeping everything you need on your person, in a comfortable way.
ON A BUDGET OPTION: TINYAT TRAVEL FANNY BAG
Cost: $8.99 (as of 08/11/2020 12:27 EST- Details*)
There are no limits for all the uses you can give to this fanny pack, starting from a secure cashier's box if you're running a garage or bake sale, to carrying tool kits for bikers, or for your doggy's treats and bags.
Photo by Joybuy.
With 19 different colors and prints to choose from, this pack also includes:
Zippered front accessory pocket is great for keys, I.D., cell phone and other small items.
Discreet back pocket to keep your valuables hidden.
Lightweight and fashionable
Durable waist belt adjusts to fit waist sizes 16 to 40-Inch. Dimensions: 31x12x12(cm) / 12.2x4.7x4.7 (inches)
Made of durable nylon material for long-lasting wear.
This TINYAT T201 has multiple features that make it ideal for traveling, starting from its light weight, which will allow you to carry everything you need while sightseeing, or exploring, without adding extra weight. The separate compartments are also a big plus, capable to suit any phones with a 5.8" screen, passport, tickets, a small purse, or any other small items you need to carry with you. It also has a hidden zipper pocket for cash, cards or ID documents.
With this fanny pack you can go walking, jogging, cycling, and hiking, as well as going to music festivals, on holidays and more! Activities that you can do in Mexico while visiting the pyramids of Teotihuacan in the capital Mexico City, or taking the Tequila Express, a train that runs from Guadalajara to the Herradura distillery.
Or how about exploring the Mayan Ruins? Or perhaps you'd enjoy wonderful family time at Xcaret, an eco-archaeological park located south of Playa del Carmen, that offers many fun activities.
WATERPROOF FANNY PACK: HEETA 2-PACK WATERPROOF POUCH WITH WAIST STRAP
Cost: $9.99 (as of 08/11/2020 12:27 EST- Details*)
If you're an adventurous soul that wants to keep your personal belongings close and dry, even while performing activities in the mud, snow, and water then this is the perfect fanny pack for you. The best part? It's 100% waterproof and it comes in a set of 2!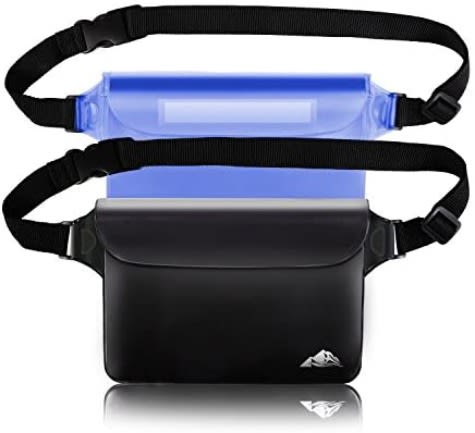 Photo by Anneweege.
Pick from 10 different pairing options of colors, and enjoy this waterproof fanny pack that also features:
3 zipper locks and a fold Velcro over top provide triple sealing protection
IPX8 lab-certified up to 32 feet (10 meters) underwater for one hour
Protects your cell phone from water, dirt, dust, and mud
Suitable for many water activities
Large capacity
Adjustable waist strap
Made of PVC material
Hard to be scratched by sharp stones or branches
You'll be able to use your phone without taking it out of the pouch, except for the black one, which is opaque and private to protect your belongings
The list of amazing and fun activities you can do with this set of waterproof fanny packs is extensive. From water activities like swimming, cliff jumping, boating, fishing, surfing, diving, and kayaking, going through snowy adventures like skiing, snowboarding, or snowmobiling, to something more "earthy" such as mud running, climbing, hiking, bicycling, and more!
One of the most incredible places to visit and have a wonderful time doing all kinds of different in and out of water activities is the Bahamas! With beautiful beaches, colorful artisan markets and a rich history of pirates! Real ones, not like Johnny Depp, awaits for you in this archipelago. At Nassau you can visit the market, or explore the Forts- evidence of Bahama's fight against invaders in the 17th century, reminding visitors of pirates and British rule. Speaking of pirates… the Pirates of Nassau Museum offers entertainment and education, where on board of the ship "Revenge" you can see a recreation of the pirate era.
There is something equally amazing as horseback riding on the white beaches, and that's making personalized chocolate and rolling cigars at Graycliff. The family owned business gives you the chance to learn how to make chocolate, while another part of the tour teaches you how to roll your own cigars.
NIKE FANNY PACK: NIKE UNISEX-ADULT HERITAGE HIP PACK
Cost: $26.99 (as of 08/11/2020 12:27 EST- Details*)
Another popular brand made it on the list, this time it's the turn for Nike to showcase what it's hip pack, as it is described, has to offer.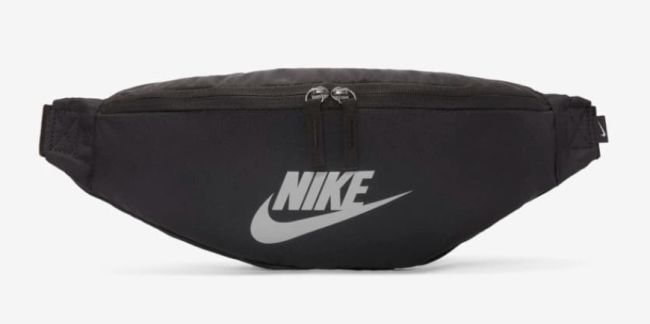 Photo by Nike.
Available in 8 different colors (price also varies), the bag also offers:
Zippered pockets
Padded and adjustable strap
Made of 100% Polyester
Made for practicality, comfort and simplicity when it comes to being outdoors and having fun, this fanny pack seems a great choice from a well-known brand.
PATAGONIA FANNY PACK: PATAGONIA ATOM SLING 8L, MULTI-COLOURED
Cost: $138.91 (as of 08/11/2020 12:27 EST- Details*)
This Patagonia fanny pack is a bit different to the previous ones on the list, first because it is larger in size, and second because it is made to hang across your chest.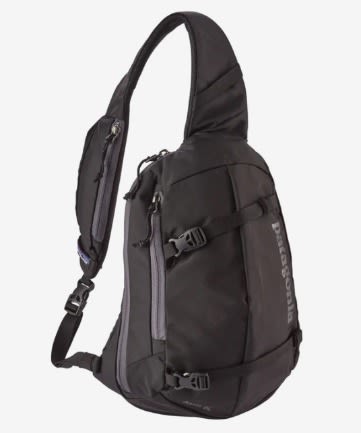 Photo by Patagonia.
Made from 100% Polyester, the bag also has:
Zipper closure
8 litre capacity
Also useful as a purse, a buyer said: "I love this bag and I use it as my purse and it works great there is plenty of room for a bunch of stuff more room than I really need but it's good to have extra space just in case!"
Ideal as a gym bag, everyday bag, purse, to carry toddler stuff, documents, for school or to take with you on a trip, this large fanny pack will fit in everything you need, and a little more.
BEST FANNY PACK FOR TRAVEL: BUYAGAIN FANNY PACK
Cost: $9.99 (as of 08/11/2020 12:27 EST- Details*)
If you're looking for a fanny pack you can travel with, this might be the one you've been looking for. It has three pockets (front, middle and back), and you could ride on a rollercoaster with it, and it won't fall, this pack will be attached to you like a monkey. Although it depends on the park to let you go in with the pack or not, it's still a good thing to know.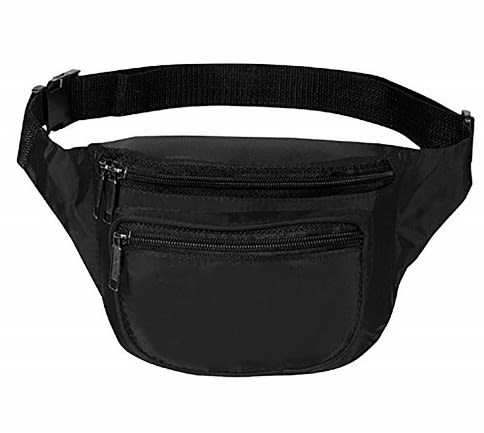 Photo by Fado.vn.
There are 12 colors to choose from, and it also offers:
3 separate zippered compartments
Adjustable waist strap
Quick-release buckle
Available in: royal blue, navy, black, neon yellow, red, neon pink, neon green, teal, hunter green
Perfect for traveling, festivals, concerts, events, shows, shopping, short walk, bike ride
Made of Poly 600D
Spacious, comfy, adaptable to different outfits, and perfect to keep everything you need close to you, this fanny pack is the perfect companion to go dancing, to bars, festivals, concerts, events, shows, shopping, or for exploring while walking or bicycling.
OSPREY WAIST PACK: OSPREY TALON 6 MEN'S LUMBAR HIKING PACK
Cost: $75.00 (as of 08/11/2020 12:27 EST- Details*)
Now this fanny pack is ready to be part of your hiking, climbing, bicycling, walking and all kinds of outdoorsy activity, because what makes this one really special, is that it comes with two small bottles to carry water, energy drinks or whatever you want to pour in there for hydration.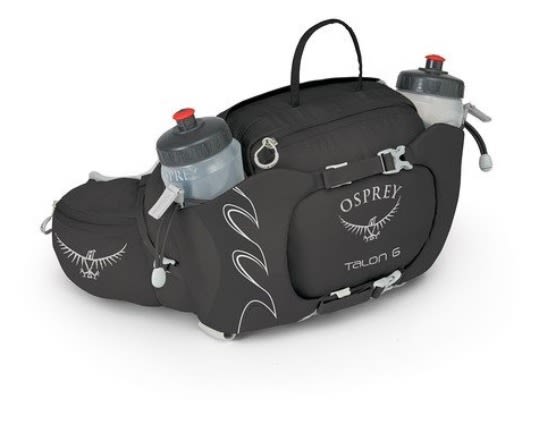 Photo by Osprey.
Either in black, martian red or yerba green, this pack includes:
Padded bottle sleeves
Includes two 570 ml BPA-free PackBottles
Small and large zippered compartments
Adjustable and flexible hip belt
Breathable foam for a comfortable carry
6 litre capacity
There's no adventure you cannot undertake with this pack on you. It will feel lightweight since the weight is well distributed, you'll have space for all your items, and you'll have water with you along the way, you could even put in your own bottles if you'd like. Get ready to explore and have the best time.
Conclusion
Did you make up your mind which fanny pack will be joining you on your upcoming quests? Hopefully, this list made that decision easier and now you can have a great time doing multiple activities and having your hands free to climb. Nothing like comfort and practicality when you're out there in the wild having fun.
On iVisa we'd love to be part of your traveling planning, which is why we're ready to provide all the information you'll need for your next expedition.
Have an amazing voyage!
* Product prices and availability are accurate as of the date/time indicated and are subject to change. Any price and availability information displayed on the linked site at the time of purchase will apply to the purchase of this product.