Since the invention of the walkman, taking music everywhere has become an essential part of living, where music is the best companion and ideal energy booster when it comes to motivation for exercising and more. But having music in these portable devices was not just about the electronic device itself and how comfortable or practical it was to carry it, it was also about the headphones. Remember those old headphones from the 80's? They were light but the cable wasn't that long, they didn't always fit perfectly, they used to fall all the time, and the sound… Times have changed and now the market offerings for headphones or earphones are impressive. They are lighter, wireless and offer noise isolation, plus Bluetooth, providing a whole new sound experience.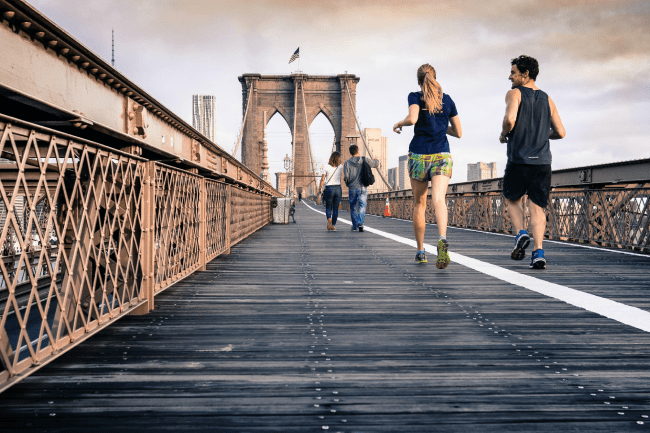 Thinking of you and your love for music, bringing you happiness no matter where you are, we've created a list of the best headphones/earphones available on e-commerce real websites.
HIGH-END OPTION: AXLOIE SPORTS WIRELESS EARBUDS
Cost: $49.99 (as of 09/13/2020 14:45 EST- Details*)
Offering deep bass Hi-Fi stereo, a secure-fit ear hook design that will allow you to do sports with the confidence that they will be stuck with you, plus a long playtime and Bluetooth 5.0 stable connection, the Axloie ear buds have so much more to offer.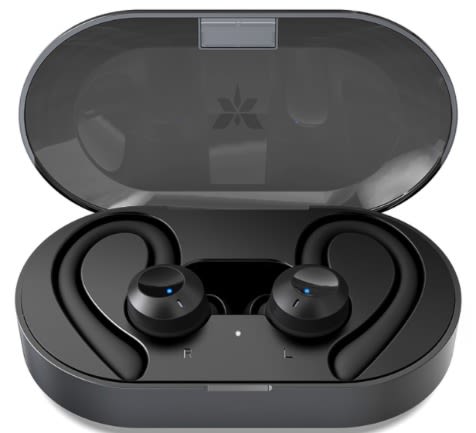 Photo by Axloie.
These wireless ear buds are full of different features like:
Skin-friendly ear hooks
Ultra-light materials
Ergonomical fit
Its technology uses a customized algorithm to perform real-time analysis of your music
Bluetooth 5.0 technology
Charging case
IPX7 waterproof technology
18 months after-sales service
Thanks to its IPX7 waterproof and sweatproof materials, you won't have to worry about the damages of rain and sweat when you're working out, running, jogging or exercising at the gym. Plus, the customized algorithm technology of the headphones analyses your music, intensifying the low frequencies to offer a Hi-Fi stereo sound.
For control, the MFB button will allow you to answer/reject a call, adjust volume, and switch songs. The headphones use LDS antenna and Bluetooth 5.0 technology, making sure that even in crowded places you still get a strong connection.
ON A BUDGET OPTION: OTIUM BLUETOOTH HEADPHONES
Cost: $19.98 (as of 09/13/2020 14:45 EST- Details*)
Otium also makes headphones designed for sporty and active people who like to be on the move, providing IPX7 water and sweat proof materials, Bluetooth 4.1+ EDR, CVC6.0 noise cancellation, Hi-Fi stereo sound, a built-in mic and 250H playtime.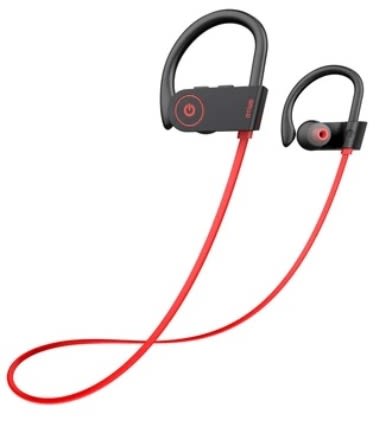 Photo by Otium.
Besides being lightweight and easy to wear, the also deliver:
Highly sealed shell + nano-coating IPX7 waterproof technology
Voice notification of incoming calls
Quick charge time with full charge light indication
Battery status automatically displays on the IOS Phone screen
Up to 30ft Bluetooth range in the open space and 10ft in the obstacles space
Can be simultaneously connected with two devices
The personalized button design on this headphones, lets you manage everything in an easy way, and with just one hand, without interrupting your activity. Technically it has 3 buttons. One for increasing volume and changing to the next track, another for decreasing volume and changing to the previous track, and another to power on and off or to pause and play music. It also has a LED indicator. Use them for running, jogging, and skiing, as well as for hiking, biking, gym, among others.
BEST WIRELESS EARBUDS: LETSCOM WIRELESS EARBUDS
Cost: $20.95 (as of 09/13/2020 14:45 EST- Details*)
Considered the best wireless ear buds, LETSCOM bring you this model that offers an immersive sound, sweat and waterproof, easy control, and eight hours to enjoy your music with a comfortable and discrete set of headphones.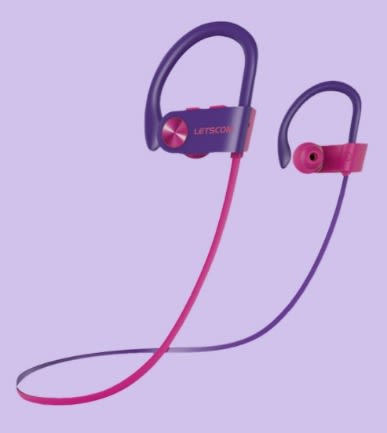 Photo by Letscom.
Available in 6 different colors, the LETSCOM U8I Bluetooth headphones also offer:
Enhanced CSR chip
CVC noise cancellation
Bluetooth 5.0 technology
IPX7 waterproof nano-coating
Button Control
The CVC 6.0 noise cancelling technology allows you to really focus on your audio without being disturbed by any exterior noise, making these ideal for any outdoor activity, training, or listening podcast and audiobooks.
BEST RUNNING HEADPHONES: SENSO BLUETOOTH ACTIVBUD HEADPHONES
Cost: $22.97 (as of 09/13/2020 14:45 EST- Details*)
The Senso A1 Bluetooth ActivBuds deliver a strong Bluetooth connection from up to 30 feet away without compromising on sound quality, making them the best running headphones on this list.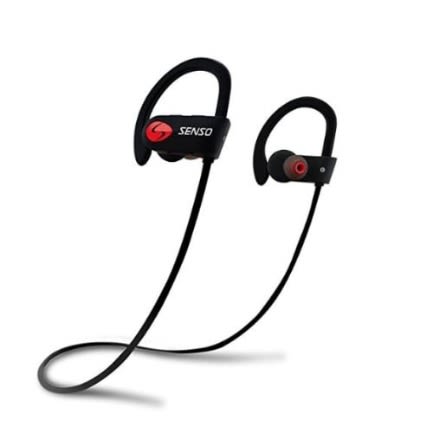 Photo by Konga.
The stereo wireless headphone set includes:
3 pairs of gel eartips
Wire tie cable adjuster
Carrying case
USB charging cable
Dynamic bass
Integrated goertek microphone
Fully charges in less than 2 hours
8 hours playtime consistently for a long time
The adjustable over the ear hooks can be molded around your ears
A 360 degree antenna and Bluetooth 5.0 ensure strong connectivity
1-year manufacturer's warranty
30 days no-questions-asked return policy
Thanks to the noise cancelation quality, these headphones could be wonderful to use on a flight, where you can simply listen to your music, a podcast or audio book, and relax for as long as the flight lasts.
And if the reason for your travel is vacationing, Chile is an incredible place to visit, and on iVisa's helpful platform, we'd love to assist you with everything you need for your trip.
SENNHEISER CX SPORT WIRELESS EARPHONES: SENNHEISER CX SPORT BLUETOOTH SPORTS HEADPHONE
Cost: $99.00 (as of 09/13/2020 14:45 EST- Details*)
Designed and engineered in Germany, Sennheiser headphones are made to give you a balanced and detailed quality sound with dynamic bass. The headset can be worn around or in front of your neck, providing 6 hours of battery life.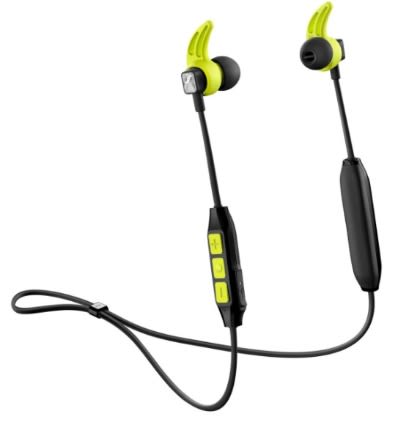 Photo by Sennheiser.
The CX SPORT in-ear wireless earphones offer:
6 hours of battery life
1.5 hours to charge
Sweat and splash resistant
A 10 minute quick charge provides an additional 1 hour of battery life
Bluetooth 4.2
Multi point connectivity allows you to pair with eight (8) devices and simultaneous connection with two (2) devices
Frequency Response - 17 – 21,000 Hertz
Four sizes (XS, S, M, L) of ear adapters and three sizes (S, M, L) of ear fins
One of the nicest features here is the easy use, since it presents a three-button control for music, volume and calls. Additionally, the ear fins will make sure that the headphones stay in place, also offering different sizes for ear tips, and an adjustable neck cable so you're comfortable and with the perfect fit all over.
SOUNDCORE SPIRIT SPORTS BY ANKER: ANKER SOUNDCORE SPIRIT DOT 2 TRUE WIRELESS EARBUDS
Cost: $79.99 (as of 09/13/2020 14:45 EST- Details*)
The design of the Spirit Dot 2 earbuds is different compared to the previous headphones listed before. Anker Soundcore delivers a model that looks discrete and classy, while offering a variety of characteristics.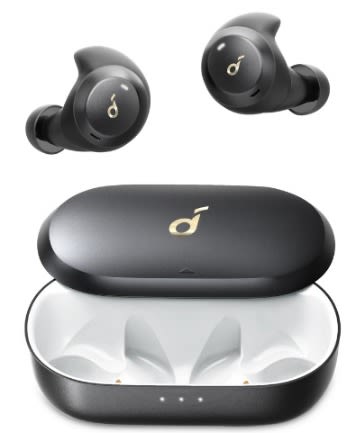 Photo by Soundcore.
With zero-pressure airwings and soft silicone, the earbuds also offer:
BassUp technology
IPX7 sweatproof and waterproof protection
SweatGuard technology
MCSync True-Wireless Connection Technology
Latency is reduced by up to 30%
You can switch between using two earbuds or a single one
One of the greatest functions on this earbuds is the individual connection, granted by dual transmitters that ensure each earbud can individually connect to your phone. It also lets you choose either one of the earbuds so you can automatically use it in mono mode. In the box you'll find 5 sizes of ear tips and 3 sizes of AirWings, this way you can combine them and find the perfect fit. It also comes with a USB-C cable to charge the charging case.
When using touch controls, make sure to touch the 'd' logo, and for better maintenance clean the charging contacts weekly with an alcohol pad. Oh and keep your Bluetooth device on your right side for a better connection.
Note that although they have an IPX7 waterproof rating, the earbuds were not designed for swimming, showering, or exposure to pool or ocean water, and do not wear them in a sauna or steam room either.
Conclusion
After spending hours looking for the best earphones available on e-commerce sites, we're convinced that we found a great selection for you. The headphones on the list showcase a waterproof/sweatproof resistance that combined with comfort and the latest Bluetooth technology, they can be the coolest gym buddy ever. Take them on a run, the gym, for a walk, in the office, your room, while working outside the house gardening or painting, use them knowing that sweat or rain won't be an issue. However, don't actually use them in the water or saunas, since none of them are built for it.
We hope you enjoyed the list and now feel ready to pick one, and start enjoying all the great features they offer. For iVisa it's always a delight to help you.
Bon Voyage!
* Product prices and availability are accurate as of the date/time indicated and are subject to change. Any price and availability information displayed on the linked site at the time of purchase will apply to the purchase of this product.