Waders are waterproof boots that extend from the foot to the thigh (thigh wader), the chest (chest waders), or the neck (full-body waders). Now you can find them made from different materials besides the traditional vulcanized rubber, and these modern versions include PVC, neoprene, and Gore-Tex variants. Now, the definition and types are important in case someone who's not familiar with them can understand better. But for those who know and are specifically looking for waders, then this list is made for you.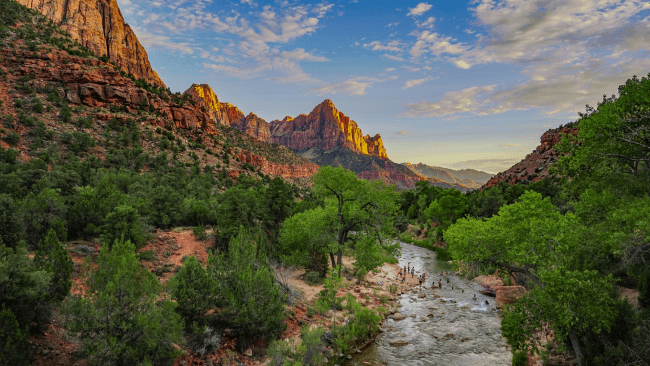 We've found the best waders available on e-commerce retail sites, covering different needs and characteristics. Let's give it a look!
HIGH-END OPTION: COMPASS 360 DEADFALL BREATHABLE STFT CHEST WADER
Cost: $119.95 - $145.94 (as of 08/07/2020 15:08 EST- Details*)
For those adventurous spirits who love being outdoors and in contact with nature, this gear will be your perfect partner, keeping you dry and comfortable while you're getting into the wild with friends or family.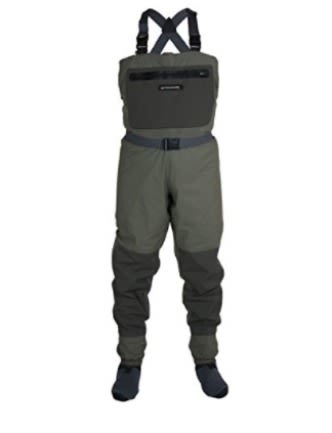 Photo by Desert Cart.
Featuring the latest technology, this chest wader is also:
Made from a 4-layer seam tape fabric
Made with contour fit, double taped, 4mm 100% neoprene booties
4-layer, abrasion-resistant gravel guards with lace hooks
Zippered front chest pocket
Flip-out storage pocket inside of the wader
Belt loops and wading belt with quick-release buckle
Built with an adjustable chest drawcord
Adjustable elastic suspenders
Compass 360 products are covered for one year from the date of purchase against manufacturer's defects.
With a 2-in-1 B.A.P chest pocket storage system you can rest assured your phone and wallet will be safe (as long as you completely close it of course). It has a top entry zippered pocket and fleece-lined high water pass-through pocket.
ON A BUDGET OPTION: OXYVAN Chest WADERS WATERPROOF LIGHTWEIGHT FISHING WADERS WITH BOOTS
Cost: $46.98 (as of 08/07/2020 15:08 EST- Details*)
The OXYVAN chest wader is made by a mix of new materials that make it lighter and more durable. The wader is also designed for easy use, including a pocket with hook and loop.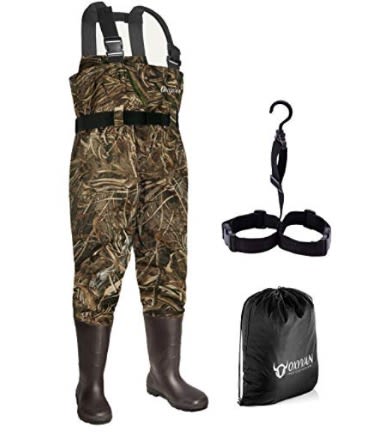 Photo by Tiendamia.
Using waterproof material with welding technique for thermoplastics, the wader also features:
Made of a mix of 70D nylon and PVC
Easy-on buckle and adjustable belt
Inside pocket with hook and loop
Non-slip sole with thicken PVC
Can be used for fishing, hunting, farm working or other messy situations
To guarantee its waterproofness these wader pants go through manual stitching by experienced workers, the compress hot-melting glue to the seams, to continue on compressing the boots to the wader with a heavy machine, and last, the waders are waterproof tested in water with high pressure.
SIMMS WADERS: SIMMS MEN'S TRIBUTARY STOCKINGFOOT WATERPROOF WADERS
Cost: $179.95 (as of 08/07/2020 15:08 EST- Details*)
Based in Bozeman, Montana Simms specializes in fishing gear, making sure that its products will perform perfectly in all fishing conditions, remaining durable, functional, and comfortable.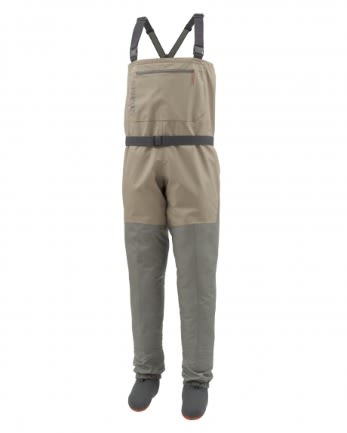 Photo by Simms.
Made with a tributary stockingfoot providing a breathable and waterproof 3-layer upper and 4-layer lower, the wader also offers:
Suspenders and buckles allow a quick waist-high conversion
Fleece-lined handwarmer pocket
Neoprene stockingfeet with anti-microbial finish
Equipped with two belt loops with 38 mm nylon waist belt
Front zippered top stash pocket
Self-fabric gravel guard and gathered elastic bottom hem
If your wader leaks in the first 60 days of ownership, you may return it to Simms for a replacement of the same model and size
If your wader leaks within the first year of ownership, Simms will repair it at no charge
If your wader is in need of repair after your first year of ownership, Simms charges a flat fee of $60 for evaluation, repair, testing of repairs and return shipping back to you.
Lightweight, comfortable and breathable, this wader will be ideal for those long fishing days and for walking around the place while wearing it without getting too tired or super sweaty.
WAIST WADERS: RUNCL Chest Waders, Waist-High Waders, Bootfoot Waders
Cost: $45.99 - $59.99 (as of 08/07/2020 15:08 EST- Details*)
RUNCL designed this wader to be lightweight and durable, featuring an outer layer made of nylon and a ripstop PVC inside, offering abrasion resistance and mobility.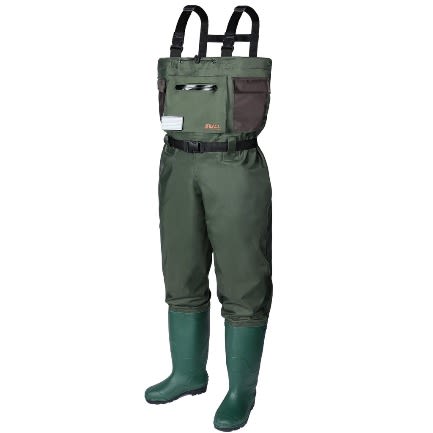 Photo by Runcl.
Delivering Seamless Breathable Tech (RSBT), the wader also provides:
Glued and stitched internal seams, with extra-wide-seam-seal tape
Fitted with adjustable H-back suspenders
Quick-release locking buckles
Drawstring top
Removable foam board to hook lures or flies
High sides for maximum protection
Horizontal zippered oversized chest pocket for phone/license/key/valuables
18 flip-out security chest pockets
Heavy-duty booties with nonslip grippers on the bottom
If you're an avid fisher, Alaska has a couple of spots ready for you, like Bristol Bay, one of the best places for fishing salmon, especially sockeye salmon. But if you want to add trout to the equation, then Kodiak Island is the place you're looking for. If you would like to rent a boat instead and spend all day in the water, Homer is the right fit.
WADING PANTS FLY FISHING: Foxelli Nylon Chest Waders
Cost: $49.97 – $59.97 (as of 08/07/2020 15:08 EST- Details*)
Foxelli Fishing waders offer comfort and flexibility, with adjustable elastic chest suspenders for a better fit and double-layer knee pads that have reinforced padding for extra protection.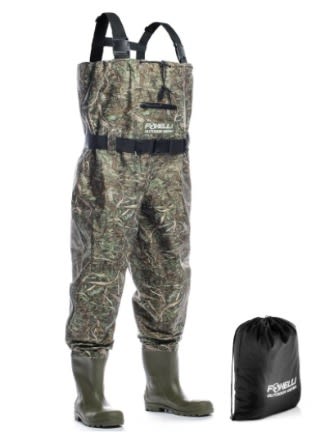 Photo by Foxelli.
Including a nylon carrying bag for transportation, the waders also come with:
420D Nylon material providing insulation
Glued, stitched and taped seams
Exterior chest pocket
Inner pocket for your phone and keys
Included nylon belt has 2 carabineers to attach fishing gear, and clip it to the waders.
PVC boots have an anti-slip sole for the best traction on muddy or slippery surfaces
The boots can be worn with or without socks
Foxelli offers a 30-day, no questions asked, money-back guarantee with their one year warranty
If you don't like it, they'll give you your money back
Portugal has different places where you can fish a variety of fish, all you have to do is check out the best time of the year for the fish you'd like to catch. For example, if you want the shad, you can find it from February to July in all of Portugal's rivers. If you're looking for salmon, March and July are the perfect months in the Minho and Lima rivers.
Another fish that can be found in practically all the rivers in the country is the sturgeon, especially between January and July. July and March are ideal for barbell - which is pretty much all over the country- while the largemouth is found in the Bonavente and Salvaterra de Magios, Agueda River region, Meranhão Reservoir, Valle de Gaio Reservoir, Elvas region, Algarve dams and a few other regions.
Conclusion
This list was created thinking about the fishers and hunters, as well as those who need to get their hands into some farming work, pond, or garden maintenance. These are the best wader pants on the online marketplace, covering different characteristics, prices, and materials.
If you're looking forward to trying your new waders in an exotic destination, remember that on iVisa we're ready to accompany you all the way, providing the information and services for visas and any other document for your next adventure.
Have an incredible voyage!
* Product prices and availability are accurate as of the date/time indicated and are subject to change. Any price and availability information displayed on the linked site at the time of purchase will apply to the purchase of this product.