From the ice fields and glaciers in Patagonia to the fjords of Greenland, some of the most stunning sights are located in places with freezing temperatures. So if you want to get a little more adventurous by visiting a cold weather destination, you'll need the right gear to keep you warm. Heated gloves are one of the best ways to stay warm in cold temps. The last thing you want is to miss out on something fun, like snowshoeing, touring a glacier, or going for a snowy hike, because your hands are too cold.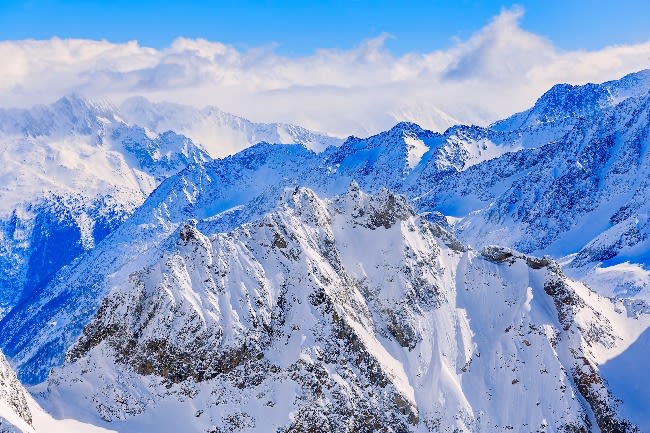 However, a quick online search for heated gloves turns up hundreds of results. Who has the time to read reviews and product descriptions of hundreds of products? To save you time, we did it for you. Based on thousands of online reviews, we created this guide of the best heated gloves for all your winter wonderland adventures.
HIGH-END OPTION: Savior Rechargeable Battery Heated Gloves
Cost: $139.99 (as of 09/10/2020 14:23 EST - Details*)
We chose the Savior Rechargeable Battery Heated Gloves for a trip to Patagonia or any cold-weather adventure where a jacket, hat, and normal gloves just won't cut it.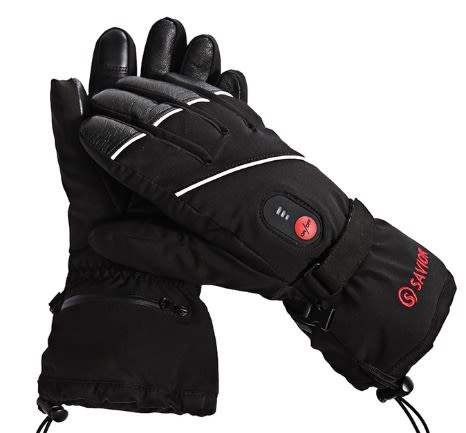 Photo by Savior.
Made from 40% lambskin and 60% polyester, these gloves feature:
Waterproof, wind-resistant, breathable exterior
Insulation layer made of soft cotton
A carbon fiber shell for protecting your joints
Three adjustable heat settings
A one-year quality assurance
These gloves would be perfect for a trip to Patagonia, a region that covers the southernmost tip of the South American continent. Glaciers, icefields, penguins, whales, and otherworldly landscapes will make your trip memorable. Wildlife such as whales, sea lions, and elephant seals roam the Peninsula Valdés, a nature preserve and UNESCO World Heritage Site. Plenty of travel agencies offer tours of the northern and southern icefields that stretch across the region. You could also visit the Perito Moreno Glacier, one of the only glaciers in the world that is growing rather than shrinking. If you're looking for a challenge, a hike through the surrounding Andes mountains will reward your effort with heavenly views.
ON A BUDGET OPTION: Velazzio Thermo1 Heated Gloves
Cost: $79.99 (as of 09/10/2020 14:23 EST - Details*)
Looking for a reliable pair of heated gloves that doesn't cost you over $100? No problem. The Velazzio Thermo1 Heated Gloves will get the job done for about $40 less than the more expensive Savior brand heated gloves.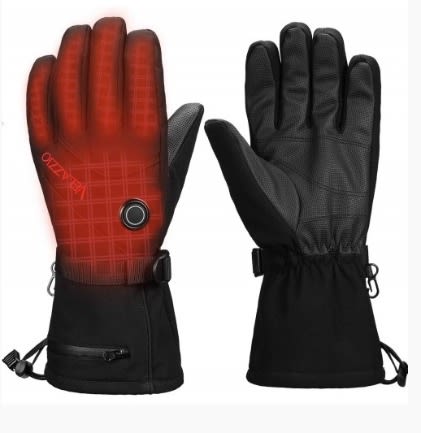 Photo by Velazzio.
Equipped with a carbon fiber heating panel across the back of the hand, these gloves feature:
A waterproof exterior
3M thinsulate insulation
Moisture-wicking fleece lining
Touchscreen compatible fingertips
Three adjustable heat settings
Best heated gloves for motorcycles: Snow Deer Upgraded Heated Gloves
Cost: $139.00 (as of 09/10/2020 14:25 EST - Details*)
After looking through dozens of heated motorcycle gloves, we found the Snow Gear Heated Gloves to be the clear winner. These gloves are a perfect balance of warmth and dexterity, making them an ideal piece of cold-weather gear for riding motorcycles.
Photo by Wearable Tech.
Powered by rechargeable lithium-ion batteries, the Snow Gear Heated Gloves feature:
Water-resistant, windproof polyester shell
Breathable, soft fleece lining
3 heat settings
An easily adjustable velcro wrist
Touch sensors on the index finger and thumb for using smart devices.
For many motorcyclists, the Pacific Rim Highway is a dream route. Also known as Highway 4, the road winds through Vancouver island in British Columbia in western Canada. Stunning views of mountains, lush evergreen forests, and the ocean will accompany as you travel 78 miles (125 km) from Port Alberni, nestled in the Alberni valley, to Tofino, a pretty fishing village. If you make a few stops along the way to look at wildlife, go whale watching, or hike in one of the forests, you can easily turn this into a five day trip. On the coast, you can spot seals, whales, sea lions, hermit crabs, and sea stars. A whale-watching excursion might give you a glimpse of a killer, gray, humpback, blue, or sperm whale.
If you plan your trip for the spring or fall, you need to be prepared for cold temperatures. This is even more important as a motorcyclist, which exposes you to the wind and air while cruising down the highway. Cold hands shouldn't distract you from taking in the beautiful sights of the Pacific Rim Highway.
Best heated gloves for ice fishing
Cost: $99.99 (as of 09/10/2020 14:25 EST - Details*)
Whether you visit a pond in your backyard or a lake in the wilderness, ice-fishing is a chance to appreciate nature while you fish. As you take in the winter beauty around you, you'll need warm winter gear to keep you toasty. That's why we sorted through hundreds of reviews of ice-fishing gloves on e-commerce sites and picked out our favorite, the Rabbitroom Electric Battery Heated Gloves.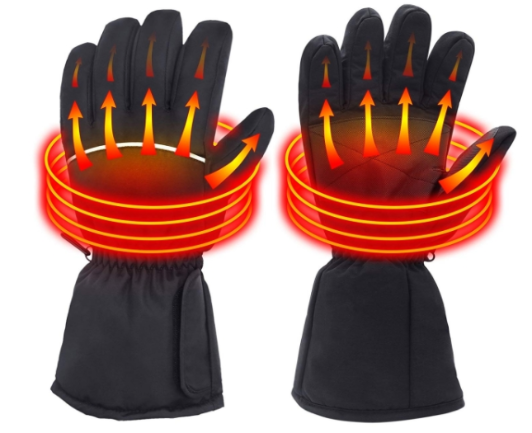 Photo by Rabbitroom.
Equipped with rechargeable lithium batteries, the gloves feature:
Waterproof coating fabric
Thinsulate insulation
Heating element that covers back of hand and fingertips
Touch sensors on the index fingers for use of smart devices
Three adjustable heat settings
These gloves would work great for an ice-fishing trip to Greenland. Don't let the name fool you—80% of the country is covered in ice. In the winter, the fjords—long, narrow, deep inlets of sea that run between high cliffs—freeze over and make great spots for ice-fishing.
You'll want to go on a guided tour so you have expert help to find the best ice-fishing spots. Leaving early in the morning, you will probably reach your ice-fishing destination by snowmobile or even dogsled. Once you arrive, you'll make a hole in the ice with a tooq, a traditional tool. Using a fishing line up to 500 meters long, you can catch Greenlandic Halibut, Redfish and Wolffish. Some of the fish you might pull in can grow up to 40 kg, or about 88 pounds. These fjords are also home to the famous Greenland shark, which can weigh up to 440 pounds.
Best heated gloves for skiing: Day Wolf Heated Gloves
Cost: $159.90 (as of 09/10/2020 14:26 EST - Details*)
Fresh white snow, the thrill of speeding down a slope, the gorgeous views of mountains and the lake—these are the only things you should have to worry about on your ski trip. The Day Wolf Heated Gloves are the perfect gloves to keep your hands toasty and warm on the slopes.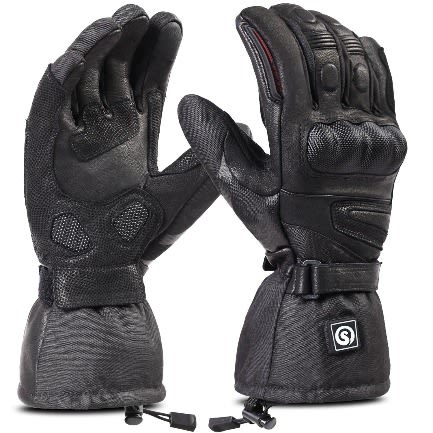 Photo by Day Wolf.
Made from a combination of polyester, sheep leather, and rubber padding, these gloves feature:
Waterproof exterior
Soft, breathable cotton and velvet lining
A carbon fiber knuckle protection shell
Rechargeable lithium polymer batteries that last for up to six hours
You can use these gloves at one of the most beloved ski locations in the USA, Lake Tahoe. Nestled in the Sierra Nevada Mountains of California and Nevada, Lake Tahoe is home to more skiing resorts—15 total—than any other similar-sized area in the country. In the summer, you can relax on the beach and take hikes on one of the many trails. If you visit in the winter, it will be too cold to take a dip in the famous freshwater lake. However, many of the surrounding ski resorts offer gorgeous views of the water. If you prefer an aerobic workout to the adrenaline rush of downhill skiing, there are plenty of cross-country ski resorts at Tahoe, too.
Best heated gloves for Raynaud's syndrome: Sun Will Heated Gloves
Cost: $139.99 (as of 09/10/2020 14:26 EST - Details*)
We chose the Rechargeable Electric Heated Gloves by Sun Will as the ideal gloves to improve poor circulation associated with Raynaud's disease. The gloves are suitable for both indoor and outdoor use.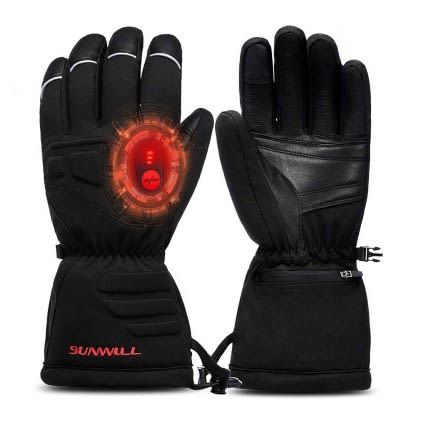 Photo by The Warning Store.
Equipped with touch screen sensors on the fingertips, these gloves feature:
A soft velvet lining
Three adjustable heat settings
Waterproof and windproof polyester outside
Heating elements that cover the whole back of the hand, fingers, and fingertips
A two-year warranty
These gloves would be excellent to take along to a trip to Yosemite National Park in California. With over 40 million visitors every year, Yosemite is famous for its granite domes and spires, valleys, and wildlife. What most visitors don't realize, however, is that the park is open year-round. Since the majority of visitors come during the summer season, winter is a peaceful, more relaxed time to enjoy the natural beauty the park has to offer. There are still plenty of winter activities in the park, from downhill and cross-country skiing, to more relaxed activities like snowshoeing, hikes, or winter photography workshops.
Whether you visit Yosemite to take in the beautiful wintery landscape or do some winter sports, having the right pair of heated gloves could make it possible for you or a loved one with poor circulation to experience cold weather in comfort.
Conclusion
After scouring e-commerce retailers for the top-rated gloves, the Savior Rechargeable Heated Gloves are our number one pick. With the right mixture of price, performance, and features, these gloves will surely keep you warm and comfortable during your next winter excursion, especially when weight and luggage space are necessities.
As an online visa processing company, iVisa is passionate about simplifying the process of travel. With convenient tools such as the online visa checker and easy-to-use online forms, iVisa makes the visa application process as quick and easy as possible. That's why we are delighted to help you find the right travel gear to make your trip even more convenient, comfortable, and enjoyable.
Bon Voyage on your next journey!
* Product prices and availability are accurate as of the date/time indicated and are subject to change. Any price and availability information displayed on the linked site at the time of purchase will apply to the purchase of this product.