As COVID continues to be present in most countries, Romanian authorities have taken precautions to control the spread. Therefore, it's mandatory to quarantine between 10 and 14 days, depending on whether you take a COVID test and have a vaccine. Also, you must have the Romania Travel Application Form before your trip.
iVisa.com can provide a simplified procedure for this health declaration. Check all about the digital process below. In addition, our team can help you with your question: Do you have to quarantine in Romania?
Note: Since March 14th, 2022, the Romania COVID-19 Statement is no longer necessary to enter the country.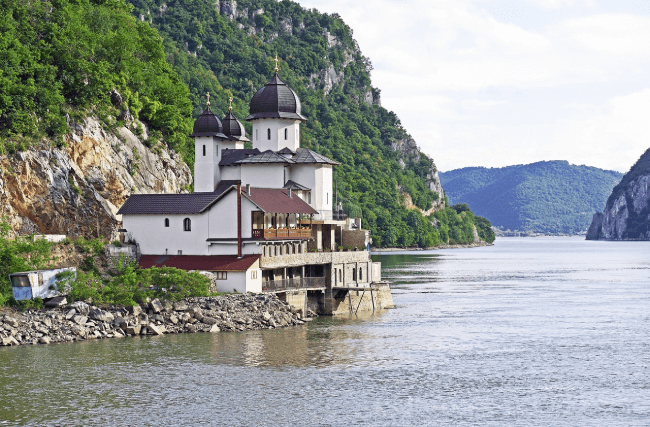 Frequently Asked Questions
What are the COVID guidelines in Romania?
Health authorities in Romania have implemented COVID measures and classified countries. In general, you must take a PCR test within 48 hours before your arrival and display the negative results. In case you don't have a COVID vaccine and show negative results, you only need to quarantine for 10 days. For anybody else without the COVID test, the isolation period is 14 days, regardless of whether travelers have the vaccine or not.
Remember to review our FAQ section before your trip, as these measures could change at any moment.
Continue checking the answer to your question: Do you have to quarantine in Romania?
What is the Romania Travel Application Form, and how can I apply?
The Romania Travel Application Form is a mandatory travel document that all incoming travelers to Romania must carry for a smooth entry. The application will register your personal and health data.
iVisa.com provides an excellent service for this travel requirement. Check the application process:
First: Fill out the application form with your details.
Second: Check your application and correct any mistakes. Pick your processing speed.
Third: Pay with a credit or debit card and submit your application.
We can explain your question: Do you have to quarantine in Romania?
What are the processing times and fees?
iVisa.com has three alternatives for processing your health document:
Standard Processing Time: Expect your travel document at a regular time.
Rush Processing Time: We can work faster on your travel requirement.
Super Rush Processing Time: The health declaration will arrive in less time.
Our team can help you with the inquiry: Do you have to quarantine in Romania?
What documents do I need for the application?
Valid passport.
Email address: We will send your travel document digitally.
Payment method: Choose between a credit or debit card.
Let us help you with your question: Do you have to quarantine in Romania?
Is iVisa.com trustworthy?
Of course! Our previous customers have had excellent results with our services. We can assure your details are safe within our systems. We know we can support you with the Romania Travel Application Form.
Explore our customer reviews for more details about our safety guidelines. We can discuss your question: Do you have to quarantine in Romania?
Where can I find more information?
Communicate with our customer support team, available at any time. We can answer your question: Do you have to quarantine in Romania?
iVisa.com has the ideal platform for any travel requirement. Travel now and trust our services.
iVisa.com Recommends
Visit the George Enescu Philharmonic Orchestra, Bucharest's most prestigious concert hall, located at a Romanian Athenaeum. Albert Galleron, a French architect, designed the 19th-century building. The construction resembles a Greek temple with a 41-meter dome and six Ionic columns. It features intricate paintings, gold-leaf ceilings, cascading balconies, and spiral staircases. Also, the site can hold up to 652 attendees, and it has excellent acoustics. Check the massive fresco in the circular hall depicting Romania's history.
Continue to the Stavropoleos Church, a small religious site built in 1724 by Ioanikie Stratonikeas, a Greek monk. The carved entrance and columns show a Brâncovenesc style. The Orthodox church features Romanian and Byzantine elements and is surrounded by a garden with 18th-century tombstones. The church has frescoes and wooden icons. Also, it has been restored several times due to the current earthquakes in Bucharest. In addition, you can visit the library that has a collection of books about Byzantine music. Before your visit, check the church's website for more information about public events. Romania is waiting for you. Explore all the sites with our help.