If you have decided to travel to Romania, you must check the Romania COVID rules. These rules include testing requirements, a quarantine period upon arrival, and the Romania Travel Application Form. This mandatory health declaration is available at iVisa.com.
Aside from the online procedure, you have a team of experts ready to help you with any questions about the Romania COVID rules. Check more about the entry requirements to Romania below.
Note: Since March 14th, 2022, the Romania COVID-19 Statement is no longer necessary to enter the country.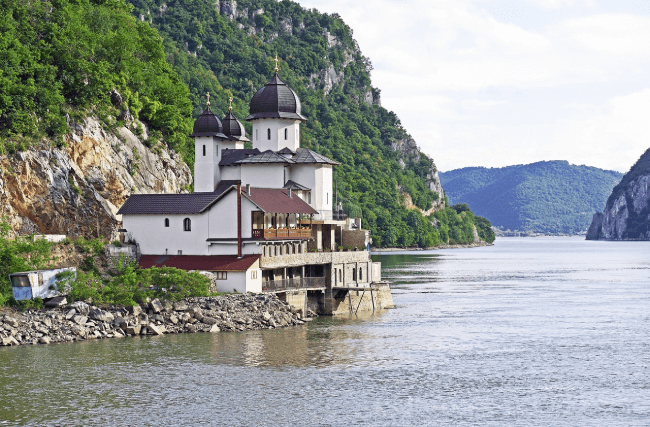 Frequently Asked Questions
What are the COVID rules in Romania?
The Romanian government has established specific rules for groups of countries. Therefore, you must check what guidelines you must comply with before your trip.
You must take a PCR test a maximum of 2 days before your trip and display the negative results. If you're vaccinated and show the test result, you only need to self-isolate for 10 days. If you fail to have your negative results, you must quarantine for 14 days, even if you're fully vaccinated.
We recommend exploring the latest Romania COVID rules in our FAQ section.
What is the Romania Travel Application Form, and how can I apply?
The Romania Travel Application Form is an obligatory health document part of the Romania COVID rules. It allows the government to have your health and personal data.
iVisa.com has simplified the procedure, and it will only take you three steps to complete:
First: Complete the application form with personal details.
Second: Reexamine your application and confirm all your answers are accurate. Choose a processing speed for your service.
Third: Pay with a credit or debit card and submit your application.
Expect the Romania Travel Application Form in your email inbox. Make sure to show it to health authorities as soon as you land in Romania. We recommend having it in soft or hard copy.
Check more about the Romania COVID rules with us.
What are the processing times and fees?
iVisa.com provides three options for processing your information:
Standard Processing Time: We will work on your application in an average time.
Rush Processing Time: Expect your documentation in less time.
Super Rush Processing Time: Receive your health declaration right away.
Explore more about the Romania COVID rules with us.
What are the requirements?
Before you start the application, make sure to have the following items:
Valid passport.
Email address: Expect your health document electronically.
Payment method: Pick between a credit or debit card.
Get the Romania Travel Application Form with us. Travel to Romania now!
Can I trust iVisa.com?
Absolutely! We work with the highest security standards, which means your information is safe with us. We can help you with the Romania Travel Application Form and the Romania COVID rules.
Explore our customer reviews and confirm we have what you need.
Where can I find more information?
Connect with our customer support team, available 24 hours a day. Our team is ready to answer all your questions about the Romania Travel Application Form. We want you to have a smooth entry. Trust our expertise.
iVisa.com has all the tools to help you on your next trip to Romania.
iVisa.com Recommends
Explore the Dimitrie Gusti National Village Museum (commonly known as the Village Museum). This open-air museum shows the traditional lifestyle of Romania. Founded in 1936, the museum provides an excellent opportunity to learn all about Romania with your whole family. Check out the 300 traditional buildings, including churches, workshops, mills, and peasant homes. All of them represent different regions of Romania. All these constructions were dismantled, shipped to the museum, and built again to make it part of the park. The Village Museum also offers exhibitions of pottery and traditional artifacts.
Continue with Carturesti Carusel, located in the Old Town of Bucharest. This impressive bookshop expands 1,000 square meters and has six floors with over 10,000 books, 5,000 albums, and DVDs. The design resembles a moving carousel, and its name means Carousel of Light. Aside from books, you can also find artwork. Don't miss the art displays, media center presentations, or have a bite at the bistro café. The Old Town also offers other historical buildings you can't miss. Visit Romania now.