If you are ready to travel to Russia and you know that you must go to the consulate and apply for a visa, then you are aware that a Russia invitation letter is required for the application process.
If you are curious as to how a Russia invitation letter sample looks like, please visit our Frequently Asked Questions section, and you will be able to take a look. You can also learn more about this process by reading the information in this wonderful bog.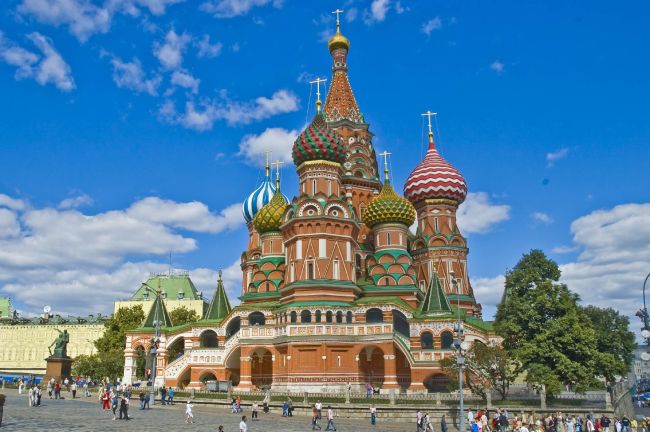 Frequently Asked Questions (FAQs)
What is a Russian Invitation Letter?
First of all, you need to know that a Russian Invitation Letter is an essential document for you to obtain the Russian Tourist or Business Visa. You can have one for Tourism or Business purposes. If you have this letter, it determines that you are really invited to Russia by an authorized travel company.
What are the requirements?
Disregarding how a Russia invitation letter sample looks like, if you go to Russia, you need one so that you can apply for your visa. iVisa can help you in that department. We cannot process visa applications, but we can facilitate the process of getting the invitation letter. Here is what you need:
Passport – to apply for a Russian invitation letter, your passport must be valid for 6 more months from the date that you are in the nation of Russia.
Accommodation information – this document needs to include all the hotel or host information. Remember that it is not necessary to book a hotel before you request a Russia invitation letter; however, you need to give the accommodation information.
Established travel dates – in case you do not know the exact date of your trip, you can give us an upcoming date to process your request. Plus, you don't need to buy your plane ticket before requesting your application.
E-mail address – make sure that this email is valid because we will contact you by this email about your Russian invitation letter. Keep in mind that you need to print it out in color before you take it to the consulate.
Means of payment – we provide you different methods of payment so that you can use your credit/debit cards or even PayPal.
What is the price of this e-Visa?
We have 3 different alternatives at different prices for your application. To verify how the cost can vary, you can enter this page.
Standard processing – your invitation letter will be ready in

24 hours

and you have to pay

USD $52.49

.
Rush processing – selecting this process, it will be done in

6 hours

, and all you have to pay is

USD $94.49

.
Super Rush processing – If the date of your arrival is soon, you can select this option and you will get your Russian invitation letter in

30 minutes

, and the amount of this is

USD $144.49

.
If you feel ready to apply, then you can click here.
How can I apply for a Russian Invitation Letter?
Once you're ready with the documents and also you know what processing time to choose, the next thing on your to-do list is the application form. The form is short and quite straightforward, but if you need assistance, you can consult one of our agents without charge.
You will notice how the application form consists of three phases.
Firstly, requires you to insert your personal data, travel details, and passport info. Then, choose a processing time and a visa type before you move on. Keep in mind that the processing time options and fees above apply when you need a Tourist invitation letter with a single entry and a 30-day validity period. If you want a double-entry Tourist visa, things are a bit different:

In this phase, review and make sure that all the information is correct and pay it.

Finally, upload all the required documents. At this point, you are done.
Feel free to check out the Russia invitation letter sample we prepared for you in the FAQ section, but you have to admit that obtaining it is not difficult when you apply with us.
How long is this Invitation Letter valid for?
Everything is according to nationality, but on many occasions it is 30 days in Total. Consider that when issuing your Russian Visa.
What other options do I have to visit Russia?
With our company, you have these options where you will not need an invitation letter such as:
Kaliningrad e-Visa
Far East Visa (Vladivostok)
Saint Petersburg e-Visa
Please note that these types of visas are not always accessible. So check first on the Russian e-Visas page.
Is it completely safe to apply with iVisa?
Yes, for sure! We offer you confidentiality, and apart from that, we also protect the information of our clients to avoid that such personal information is at risk. If you still have doubts about that, you can enter this page and read all the comments made by our clients who have already had the opportunity to apply with us.
Where can I see a sample of this Letter?
As we mentioned before, you can have it here, but to make things easier for you, here's a sample of the Russian Invitation Letter:
Where can I read more about Russia e-Visas?
Do you want to know how to travel to Russia? Then you're in the right place! We have two options for you. You can enter this link to solve some questions. If you want to communicate directly with our customer service operators, you can do it, simply click here.
Please note that obtaining a Russia invitation letter will take a long time and that is why we are here to carry out this process for you.