Russia has become more popular in its different regions. These days Russia is on the bucket lists of many international travelers and we have some great news about entering Russia. The Russian immigration authorities have established a new easy process to enter Russia, the Vladivostok eVisa. This electronic procedure will allow a smooth entry to visitors from 53 countries around the world and Norway is among those countries.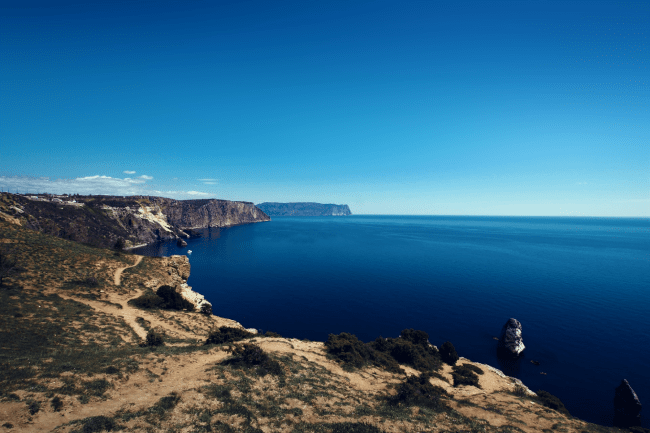 It's time to pack your bags and head to Russia. This can be easily done if you start your e-Visa application with iVisa.com. We have a simple, fast, and 100% trustworthy service for this requirement.
Keep reading for the most important information about eVisas for Russia.
Frequently Asked Questions
What is a Russia Vladivostok eVisa?
This is one of three eVisas that will give you access to Russia. Specifically, will allow your entry to the Far East region which includes the territories of Primorye, Khabarovsk, Sakhalin, Chukotka, and Kamchatka. If you get this eVisa you can enter Russia through the free ports of Vladivostok, Kamchatka, or Sakhalin.
Norway citizens are eligible for the Russia Vladivostok eVisa. So start applying for your e-Visa today!
What other e-Visas are available?
There are two other e-Visas apart from the Russia Vladivostok eVisa. As a citizen of Norway, you can also apply for the Kaliningrad eVisa and the Saint Petersburg eVisa. These documents will allow you entry to other specific regions in Russia, therefore, check carefully your itinerary to see which documents you need.
Only 53 countries around the world can apply for the Russia eVisas and Norway is on this list. Currently, citizens of Norway are eligible for the three eVisas and even to get Invitation Letters that are used for the traditional visas application.
All of these procedures can be done through the iVisa.com platform. Start with us now!
Are the electronic visas valid for a long period of time?
No, the Russia eVisas are made available for short-term visits that involve activities in tourism, business or humanitarian purposes. The Russia Vladivostok eVisa, Kaliningrad e-Visa, and Saint Petersburg eVisa are valid for 30 days after issued since approval. You get a single entry that can last up to 8 days Per Entry in the region your eVisa is valid for.
Not sure about something? Contact iVisa.com's support team for more information.
What documents are essential for my Russia eVisa process?
iVisa.com will need the following:
Passport's scan with a clear view of your information. Make sure your passport is valid for at least 6 months after your travel date.
Return flight ticket as you will be making a short-term visit you must have a return ticket home.
Accommodation so the immigration authorities know where you are staying please show proof of your hotel or family lodging.
Email address to receive the eVisa.
Payment, sort out your payment through a Paypal account or a credit/debit card.
What are the processing times and prices?
The Saint Petersburg eVisa, Kaliningrad eVisa, and the Far East (Vladivostok) eVisa have three options according to your time and budget:
Standard service, the most popular option for

USD $33.49

you get your document in

9 days

.
Rush service, we will rush your requirement for

USD $59.99

in a

7 days

period.
Super rush service, for the highest fee at

USD $97.99

, have your document ready in just

5 days

.
Ready to apply? Then go to the application page!
What's the procedure to get the Russia eVisa?
First, answer all the questions in the electronic form and select a processing time (Standard, Rush, or Super Rush).
Second, review your answers in case you find any mistakes. Choose how to pay whether its with a Paypal account or a credit/debit card.
Third attach your passport scan and any other documents requested.
Once you receive your eVisa, make sure to have it printed or in an electronic device as it will be requested when entering Russia. Remember that your final admission depends on border officers, therefore, keep all the right documentation with you at all times.
This is an easy process, start here.
How trustable is iVisa.com?
iVisa.com is very proud to work with great security guidelines for its platforms and teams. We are specialized in all these processes, so we have plenty of experience to bring you the best quality. Our customers are happy to share their views and confirm their satisfaction.
iVisa.com is very knowledgeable about the eVisa process. We can work on your application from our platform and get your document ready to go.
How can I get further information?
Reach out to our customer service agents for more information, questions, or to resolve any doubts you might have. Our main priority is to give you the best service so don't hesitate to contact us.
The Russia Vladivostok eVisa is ready for you!