Have you heard about the Trans-Siberian railway? This the 3rd longest railway in the world and connects Moscow, Russia's capital, with the cities in the Far East. Since 1916 this railway connects Moscow with Vladivostok, an important city in Russia. The railway is expanding towards Mongolia, China, and North Korea, which will make it a great tourist attraction on this side of the world. Are you ready to take a train in the Trans-Siberian? We are sure you are, then start your journey to Russia soon!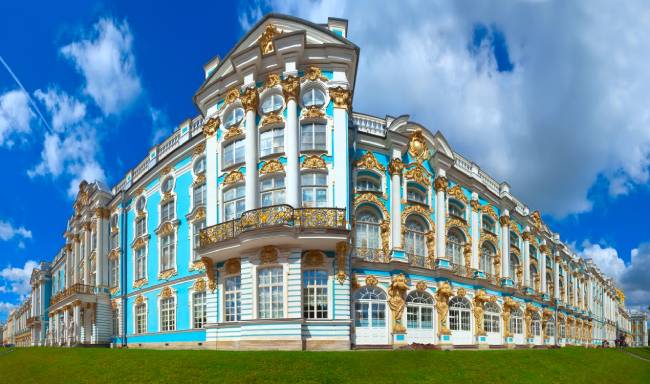 Citizens of Romania will be pleased to know that their country is part of the list of countries that can travel to Russia by requesting electronic visas or e-Visas. If you are thinking to visit the Far East then you should apply for the Russia Vladivostok e-Visa.
iVisa.com can help you with the process with a fast, simple, and 100% reliable service. Go here and start your application with iVisa.com.
We have gathered the most important information about the Russia Vladivostok e-Visa, so continue reading.
Frequently Asked Questions
What is the Russia electronic visa?
A Russia e-Visa is the new procedure in which you can obtain a visa to Russia just by filling out an online form. The Russian government has made a great effort to simplify the requirements to enter its territory, for this reason, electronic visas or e-Visas are now a reality. According to the specific regions you intend to visit in Russia you could apply to the Far East (Vladivostok) e-Visa, Kaliningrad e-Visa, or Saint Petersburg e-Visa
Start your application now!
As a citizen of Romania, do I need a Russia Vladivostok e-Visa?
Yes, Romania citizens need a Russia Vladivostok e-Visa and the other two e-Visas offered, the Kaliningrad e-Visa and the St Petersburg e-Visa. There are 53 countries around the world eligible for these electronic visas, so Romania's travelers are fortunate to have the chance to receive their visas in such an easy way.
How long is the Russia Vladivostok e-Visa valid?
The document is valid for 30 days after issued since its issued date. Therefore, you must travel soon once you receive it. As well, it is only valid for a Single Entry trip that can last up to 8 days Per Entry. These characteristics are identical for the Far East (Vladivostok) e-Visa, the St Petersburg e-Visa, and the Kaliningrad e-Visa.
Get your application done in the minimum time, let iVisa.com help you!
What information is relevant for the process?
The next requirements are important to start your application:
Passport scan showing your details and photo. Remember your passport should be valid a minimum of six months after your arrival date.
Return flight, that will prove you will be returning to your home country after your short-term visit to Russia.
Accommodation details, you should be sure to have the address of your hotel or Airbnb.
Email address to be used by iVisa.com to send you the e-Visa document.
Payment methods, whether you have a Paypal account or a credit/debit card, you have both options to pay for your service with iVisa.com.
What are the waiting times?
Check on the following options for your processing times:
Standard option, for the minimum price of

USD $28.49

your document will be ready in

9 days

.
Rush option, pay just

USD $50.99

, and get the e-Visa in

7 days

.
Super rush option, if you need your document right away, wait a maximum time of

5 days

for

USD $82.99

.
Do you have a specific inquiry? Then get in touch with iVisa.com's support agents and get your question solved.
What exactly is the process?
iVisa.com makes applying for your electronic visas easier, therefore, you should only complete the next three steps to have your Russia e-Visa.
First, complete the online form with your details and choose a processing time.
Second, double-check your answers and select a payment method between a Paypal account or a credit/debit card.
Third, attach the scan of your passport and any other document required.
Your document can be ready soon if you apply now!
What will I get in my email?
You will receive your Russia e-Visa in your email. You should have this email and any documents attached either printed or in a personal electronic device, ready to show once you enter Russia. Your final admission depends on border officers, so have all your documents ready.
How trustworthy is iVisa.com?
iVisa.com has an excellent system and follows strict security guidelines so your information is carefully safeguarded. As well, our teams are well trained in all safety matters related to the e-Visas application. Read about our clients' opinions who comment on iVisa.com's quality.
Go to the application page and get your Russia e-Visa today!
How can I acquire more information?
We have a full customer service team that can help you 24/7 with any doubts you might have. You can also email [email protected]
Now is a good time to start your application, so go here.