One country that's constantly visited in Europe is Russia, so it's not unusual to know that this nation advances to ease its requirements so that tourists can explore it. Therefore, you can now explore part of Russia with the Kaliningrad eVisa. As you can imply with the name, this document allows you to enter Kaliningrad.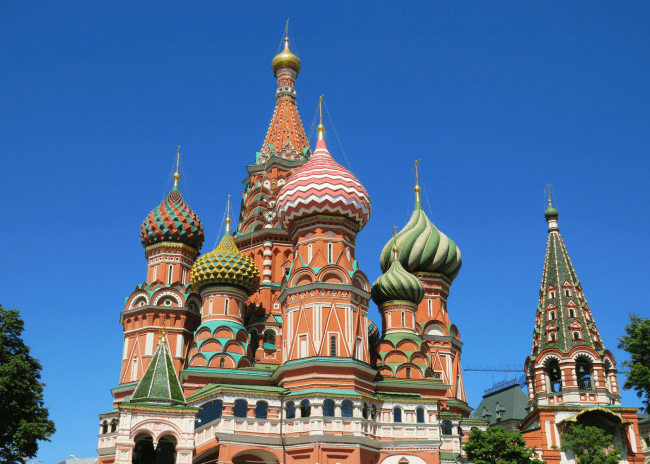 This document can be acquired through an online procedure, which you can complete with the service offered by iVisa.com. Of course, you should take into account some considerations before applying, especially the information you will find in this article, which will allow you to know if the Kaliningrad eVisa has Multiple Entry or not.
Don't forget that this document is one of the most important to enter Russia, even if it's only to the Kaliningrad region, so if you plan to make a trip to this country, consider the information in the following FAQs.
Frequently Asked Questions
What is a Kaliningrad eVisa?
The Kaliningrad e-Visa is a special document that authorizes you to enter the Kaliningrad region in Russia by obeying all necessary legal measures. This document is quite simple to obtain online and it doesn't require you to have an interview at the embassy.
Please note that this travel authorization allows you to stay in Kaliningrad for 8 days Per Entry.
Is the Kaliningrad eVisa the same as a Paper Visa?
Both documents are totally diferent. The Paper Visa is the official Russian visa that allows you to visit this nation. In other words, the paper visa authorizes you to enter the entire country without limits.
It's not the same with the Kaliningrad eVisa because this document can be used only in the Kaliningrad area, so you can't access other places in Russia. Plus, you can receive your Kaliningrad eVisa with an online application form, but you cannot do the same with the paper visa.
How can I know if I'm eligible for the Kaliningrad eVisa?
To know if you can apply for your Kaliningrad eVisa, you have to enter iVisa.com's website so you can take advantage of the Visa Checker Tool.
It's not difficult to use this tool, you just need to pick your nationality from the drop-down menu and then select 'Russia' as the destination. After that, you'll be able to verify if you can apply for your Kaliningrad eVisa or not. You'll also be able to see what other documents you could need when traveling to Russia.
Remember that if you want to visit the whole country, you'll feasibly need the Paper Visa.
How many entries does the Kaliningrad eVisa allow me?
We know that this is one important topic, especially if you're planning a long-term trip. You should know then that the Kaliningrad eVisa allows you to have a Single Entry of 8 days Per Entry within a 30 days after arrival period.
What requirements do I need to get my Kaliningrad eVisa?
You can receive your Kaliningrad eVisa by going to a Russian embassy as well, but to do that, you'll have to book an appointment, which can be something tedious and even time-consuming. But, by using iVisa.com's service you won't have to do that, you'll only have to complete an online application form.
Nevertheless, if you want to apply with iVisa.com, you'll have to provide the following list of requirements:
Your passport with a valid expiration date.
A professional passport picture. Don't worry if you have trouble with this part, you can obtain it with iVisa.com Photos.
Your valid email Address.
A proper payment option, which can be a valid debit/credit card or a Paypal profile.
What are the processing times and prices?
To know the total price of your Kaliningrad eVisa you should consider certain factors: first of all, these prices can vary from each nationality, and secondly, the processing time influences the prices. To make it easier for you to understand, keep in mind that for faster processing time, the price is higher.
Take into consideration the following average prices:
Standard Processing Alternative – your document can be ready in

9 days

if you spend

USD $46.99

.
Rush Processing Alternative – the eVisa is ready in

7 days

by paying

USD $76.99

.
Super Rush Processing Alternative – the price is

USD $139.99

because you'll just wait

5 days

.
How can I apply with iVisa.com?
The process that was created by iVisa.com doesn't demand you much time to complete. In 20 minutes or even less you can be ready to receive your Kaliningrad eVisa.
You just have to follow these steps:
First, fill in the questionnaire with your personal details, and don't forget to select the processing time of your preference.
Second, review all of your information and pay for the service using your Paypal or the debit/credit card.
Third, attach the requirements needed to the online form and send your application form by clicking 'submit'.
That's it! No need for long queues or time-consuming forms! You can now relax and wait for your document.
Is it safe to use iVisa.com?
You can feel sure that iVisa.com's service is reliable because this enterprise has a high-quality system that can keep your personal detail totally safe. iVisa.com also has an incredible work team that's been delivering eVisas and similar documents for multiple years. Also, iVisa.com works as a tertiary company, but we've been authorized by the Russian authorities.
If you have doubts about it or you feel unsure about our service, you can read our reviews here.
Where can I find more information?
The Kaliningrad eVisa is an important document in Russia, but it's quite recent, which is why it might still be unknown for many travelers. Therefore, it's ok if you still have doubts about it, and we're ready to help you with that. You can contact iVisa.com's customer service center or read more on iVisa.com's blog.